<![CDATA[SN-INDEX-OPEN]]>
GoE Trainer Newsletter - January 2014 Update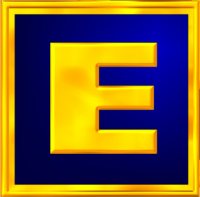 There is quite a bit going on in the GoE world at the moment so this email is designed to clarify the schedule for changes over the next few years. You'll find information here on:
New Course: GoE EMO Master Practitioner
New Course: GoE Energist Trainer
New Course: GoE Positive Energy Day
AMT Certificate Seals
Your Events on Facebook
New Course: GoE EMO Master Practitioner
EMO has come on along way since it was first presented at the Oxford GoE conference in 2002. Because the foundations of the technique are so rock-solid, each annual EMO conference has brought forth new ideas and new applications of how we can play and work with energy.
By focussing your attention on what is going on inside, you'll notice all sorts of subtle and not so subtle energy movements. For example, if I touched your hand you might feel the energy spread up your arm, or when you feel excited you might notice little fluttering sensations in your body. These kinaesthetic feelings are the feedback mechanism of your energy system - and are also known as emotions.
EMO provides a good working definition and model of what emotions are, how they work and how negative emotions become positive just by releasing blockages in the energy system. It's simple and mind-blowing at the same time.
This year Silvia Hartmann has announced a new three-day EMO Master Practitioner training to supersede the current two-day EMO Practitioner & one-day EMO Advanced Practitioner trainings. This is a totally new course written from the ground up so all GoE members looking to work directly with energy are encouraged to attend, including existing ETPs and ETAPs.
Silvia herself will be presenting the first ETMP training in April instead of the annual EMO Conference this year.
Details:
Qualification: GoE EMO Master Practitioner
Course Units: 12
Prerequisite Reading: "EMO: Emotions, Energy, Information & Love" by Silvia Hartmann. Note: Please be aware that this book must be read before undertaking the course. Because this is only a three-day training, Unit 1 doesn't recap information already contained in this book. Please may trainers make this clear to people signing up.
Existing ETPs and ETAPs: You are encouraged but not required to gain the new ETMP qualification as it is totally new from the current trainings you've already completed. We'll be offering good discounts for keeping your ET skills up-to-date.
Existing ET Trainers: Once you attend and qualify as an ETMP, you'll be able to teach the new course to others from 1st May 2014 onwards. Until you upgrade, please continue to teach the current ETP and ETAP training up until 1st November 2016. 
Further Information:
New Course: GoE Energist Trainer
At the 2013 AMT EFT & Energy Conference, Silvia Hartmann launched the new 2-day "Energist Trainer" qualification which supersedes the current 1-day "Trainer of Meridian & Energy Therapies" that we've been using since 1998.
Details:
Qualification: GoE Energist Trainer
Course Units: 8
Prerequisite Qualification/s: Have been certified at an GoE qualification at Advanced Practitioner or Master Practitioner level. Whatever courses you've completed as a practitioner, GoE trainers are then allowed and encouraged to then go out and teach it to others.
Existing GoE Trainers: You may continue to teach and certify people in GoE courses until 1st November 2016. Please do upgrade your certificate to the new two-day training as soon as you can and before this date. We'll always offer good discounts for upgrading.
Existing GoE Trainer Trainers: You may continue teaching and certifying new GoE trainers using the old one-day training until 1st November 2014, but please make your participants aware that they themselves will need to retrain by 1st November 2016 to continue certifying new GoE members. We'll always offer good discounts for GoE Trainers and GoE Trainer Trainers upgrading.
Course Price & Discounts: AMT Trainer Trainers offering this course are asked to observe a minimum price of £997 GBP for new GoE Trainers, or £499 GBP if the training is to be held in a country designated for reduced prices (see: list of countries designated for reduced membership). You may also offer upto 20% "early bird" discount to encourage people to book early. Existing GoE Trainers and GoE Trainer Trainers looking to upgrade to the new two-day GoE Energist Trainer qualification will receive a 50% discount or a 75% discount respectively on AMT-organised Energist Trainer courses.
Further Information:
New Course: GoE Positive Energy Day
Silvia Hartmann trialled out a one-day Positive Energy workshop on the 12th Jan 2014 as a way of introducing non-energy folk to the GoE world. It's taught in four sessions: 1) Positive EFT, 2) EMO, 3) Project Sanctuary & 4) Positive Creativity.
I thought this training was fantastic and attracts a really different demographic to people looking for professional courses and qualifications. We'll make it available for GoE trainers to teach at some point this year as I know you'll love it too.
Even once this course has been launched, we'll still recommend that you introduce people to EFT by giving Positive EFT workshops or evening classes based on the Positive EFT book. Positive EFT is much safer when working with small or large groups because you can't go wrong tapping positives.
With Positive EFT, what you tap on can be easily adapted to a wide range of groups such as sales teams (eg: "money"), school teachers (eg: "learn"), athletes (eg: "win"), alcoholics (eg: "free"), etc.
AMT Certificate Seals
Between 1998 and 2013 GoE certificate seals (including 1 years membership) were priced at just £35.00 but because of 15 years of inflation and the threat of the UK tax authorities charging 20% VAT it has been previously announced that this will increase to £50.00 by the following schedule:
Price from 1st January 2014: £40.00
Price from 1st January 2015: £45.00
Price from 1st January 2016: £50.00
We know that many of our trainers plan their workshops months and sometimes years in advance so if you've booked people in already for 2015 then please do purchase their seals before 31st December at the £40.00 rate.
Your Events on Facebook
With 134 GoE events already scheduled for this year, we've been looking at new ways to help promote your trainings and workshops. One interesting development is that we've discovered how to automatically upload your events to the GOE's Facebook page. This gives them exposure to our 4,700 fans.
It wasn't an easy thing to do - and there are still a few bugs in the software - but I'm pleased with the results so far:
Do let me know if you have any ideas or suggestions for how we can help you promote your GoE events!
---
If you have any questions then do reply to this email or phone us on:
Have a great week everyone!
Alex
Alex Kent
Director, The AMT
<![CDATA[SN-INDEX-CLOSE]]>
Do you love ENERGY? Do you love working with energy, playing with energy, talking about energy and discovering more about Modern Energy?
The GoE is the place to be for Modern energists.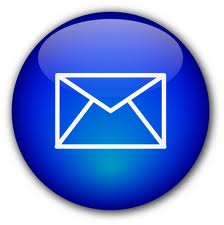 Find out what's on where, who's doing what in energy tapping & Modern Energy. Get special offers & the latest information on special events, workshops and certification courses.