<![CDATA[SN-INDEX-OPEN]]>
GoE Trainer Interview: Sally Canning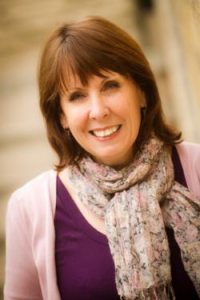 In this interview, Stephen Kent interviews EFT trainer Sally Canning, the winner of the Trainer/Speaker prize at the National 'Women Inspiring Women' awards ceremony in Birmingham, UK
Read on for the full article...
Added
Nov 2, 2014
| |
4,955 Reads
Sally Canning celebrated 10 years with the GoE this year. Known by many energists as one of our most well-known trainers, Canning has gone from strength to strength in recent years and in April she was recognised by lifting the Trainer/Speaker prize at the 'National Women Inspiring Women' awards ceremony in Birmingham, UK.
I sat down with Canning to ask her what this award meant, how she got started in energy work, her plans for the future, her love for The GoE and much more.
Stephen Kent: Sally, what was your experience of winning the award, did you expect it?
Sally Canning: It was a complete surprise to me. I received an email one day saying that I have been nominated for the mentor section, which was fantastic. And then a few days later I found out that I had also been shortlisted for the trainer/speaker award as well!
The following week I received a call from someone who had also been shortlisted and they told me that there had been several hundred people shortlisted once or twice for different categories and it turns out that I had been shortlisted four times.
I felt honoured! It was a complete shock when I found out that I had won it! I was approached the next day by a global company to speak to their women's leadership group. I had a meeting with their HR person last week. Who knows where that will lead me.
How did you get started down the path of healing and energy work?
My journey begin with a tragedy when my husband and my best friend died within weeks of each other. At the time I was teaching art and textiles in adult education.
Both my friend and husband believed in me, I hadn't come from a background of anyone believing in anything. I always say to the women I work with now that I am the perfect example of what energy work can do.
Even before the tragedy I was conditioned to be invisible, be quiet etc. The award was probably the biggest transformation I have had, as it is like me stepping out of everything I have every known.
I gave up my art teaching within a year to take up complementary therapies and very shortly afterwards I found Sandra Hillawi who taught me EFT at one of her first trainings, I loved seeing the transformations that took place and I knew that it was the field I wanted to pursue.
Soon after I went to Sarajevo in Bosnia-Herzegovina to work with some of people affected by the war there, it was one of the most profound experiences of my life. I came back rather traumatised the first time but I knew I needed to go back.
I thought if these techniques could make that much of a difference to their lives, then would else could they achieve? Following that I developed a system from my experiences called 'I Dare You' to get people to step into themselves and look at their limiting beliefs, desires and to appreciate their lives.
Since then I have had lots of opportunities to promote myself and EFT. I wrote a two-page, centre spread article in the national therapists magazine in 2007. That was then picked up by Women in Home magazine. Even to this day I get to regularly contribute to them and several other publications as their EFT expert!
All these opportunities have opened up to me, because I feel so passionate about what I do, get great results and now its culminated in me being recognised with the award.
You were one of the first people to be taught EMO by Silvia Hartmann, do you still utilise it in your work?
EMO is actually my first love! Although a lot of the time I tend to use EFT mostly as people have heard of it. In my sessions a lot of the time I don't tell people which techniques I am using as they primarily want the transformations to occur.
I tend to work more intuitively and respond to the client's individual energy needs. That's not to say that I don't use EMO, often I combine it with the EFT tapping for often quite profound results.
Tell us a bit more about your business, how have you been operating it in recent months?
I gave up doing sessions as I found out that it was more crisis management than anything else. They would have a few sessions, go away and they thought everything was sorted, but it wasn't. They needed to look at themselves and the deeper issues.
I work with a lot of women, beginning their businesses. I only work with people for a minimum of three months now and I've had tremendous successes with this. I have also been teaching my mentoring clients EFT.
I haven't been doing as many trainings for a little while, as I run creative intuitive workshops and teach EFT and energy techniques there. It really encompasses everything that I do. I feel that I have personally stepped into who I am with all of this.
What do you enjoy the most about The GoE and being a trainer in general?
I like the availability of The GoE and the fact there is so much information there, a huge support network and that it is all-accomplishing. It almost in a way feels like a big family.
I've loved being a trainer for most of the time I've been with The GoE, it's given me a great deal of recognition and opened a lot of doors for me.
Recently I have taken a small step back and focused more on the Sally Canning side of myself rather than just being a trainer. I feel that I can be a better ambassador for The GoE at the moment by taking this step back.
What does the future hold for Sally Canning?
At the moment I am developing an online course called 'Dare To Live Out Loud' and it's about all the work I do and it makes for a perfect introduction to energy work.
I am going to Australia later in the year and whilst I am there I am hoping to do some introduction days. At the moment I do a lot of my trainings online and via Skype so it would be nice for a change to do some day intensive workshops.
Sally Canning is a Mentor, Trainer and Catalyst for Women's Personal Growth and Transformation.  You can contact her via her AMT profile.
This article was first published in the August 2014 (Vol.1 No.2) edition of The Energist. 
The Energist is The GoE's new quarterly journal-style magazine that is distributed to over 1,000 of our members and associates worldwide. Find out more about GoE membership and how to obtain your copy of The Energist by clicking here. 
More information:
Added
Nov 2, 2014
| |
4,955 Reads
<![CDATA[SN-INDEX-CLOSE]]>
Do you love ENERGY? Do you love working with energy, playing with energy, talking about energy and discovering more about Modern Energy?
The GoE is the place to be for Modern energists.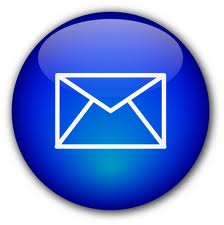 Find out what's on where, who's doing what in energy tapping & Modern Energy. Get special offers & the latest information on special events, workshops and certification courses.