<![CDATA[SN-INDEX-OPEN]]>
The GoE October 2011 Newsletter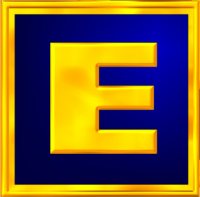 Welcome to the October 2011 edition of the GoE Newsletter!

In this issue:

** Welcoming EMO to The AMT!
** The EMO Primer
** An Interview with Karl Dawson, Creator of Matrix Reimprinting with EFT
** First Feedback from The GoE EFT Master Practitioner Course
** An Interview with Sandi Radomski, Creator of Ask & Receive
** The 2011 EFT & Energy Psychology Conference – 1 Month to Go!
** Finding the River – Guided Meditations & Healing Techniques
** EMO Snow Globe by Silvia Hartmann
Added
Oct 27, 2011
|
5,377 Reads


Welcoming EMO to The AMT!

We are very pleased to welcome the newest member of the GoE family – EMO!


With all the attention that The Association for Meridian & Energy Therapies has been getting lately thanks to the EFT & Energy Psychology Conference in November and the exciting new changes going on, the EMO admin team decided to join forces with us and license EMO trainings, members and events through our learned society.

This means that all EMO Practitioners and Trainers will now be listed in our Member lists and open EMO up to a much larger audience.

EMO is a fantastic and simple technique that Softens and Flows blocked emotions in the Energy body, creating even flow and happiness.


The EMO Primer


For those of you unaware of EMO as a therapy and would like to understand the core of it then the perfect place to start is with the EMO Primer.

We are very pleased to announce the the Primer has now been translated into Indonesian, bringing the total languages it is available in up to 15!


An Interview with Karl Dawson, Creator of Matrix Reimprinting with EFT


Karl Dawson is an GoE Practitioner and EFT Master and will be presenting Matrix Reimprinting with EFT at the 2011 EFT & Energy Psychology Conference this November.

In order for our members to get to know Karl a little better we caught up with him this week and are pleased to present this exclusive interview!



First Feedback from The GoE EFT Master Practitioner Course


There has been much talk about the new EFT Master Practitioner qualification which was written by Silvia Hartmann to be the flagship EFT course provided by The AMT. We hope that by providing this information, it answers a few questions you may have had.

The inaugural training with Silvia Hartmann in November at the 2011 EFT & Energy Psychology has sold out, but the Conference team have opened up a few more places to those wishing to attend both the Master Practitioner Training and the Trainers' Training.

Note: Tickets for the Master Practitioner course with Trainers' Training are limited so to find out more please call into the office -


An Interview with Sandi Radomski, Creator of Ask & Receive


The latest in our series of interviews with well-known figures from the world of Energy healing is with Sandi Radomski, creator of Ask & Receive.

Sandi is a long-time member of The AMT, having presented at the innaugural GoE Conference in Oxford, 2002, and we are pleased to welcome her back for the 2011 EFT & Energy Psychology Conference!


The 2011 EFT & Energy Psychology Conference – 1 Month to Go!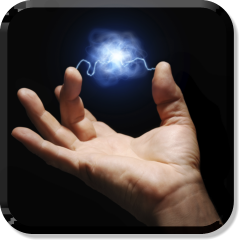 This time next month we'll be welcoming 130 of you to what is set to be the biggest and best energy therapies conference we've ever had the pleasure of organising.

It's been fantastic how news about this annual EFT & Energy Psychology event has spread throughout our community. Last year we had a really good conference with just over 70 delegates and now we've really packed the place out. Pretty much everyone at the venue will either be hotel staff or energy professionals and enthusiasts like yourself!

With one month to go, we've got a few announcements…


Finding the River – Guided Meditations & Healing Techniques


Last year GoE Trainer Sally Topham released the fantastic and informative Finding the River, a book packed full of healing techniques and meditations. We highly recommend it, and so does Madison King who called it:

"An Aladdin's Cave of Wisdom, practical information and techniques."

Now Sally has created a beautiful CD and MP3 called Finding the River – Guided Meditations & Healing Techniques. The meditations are taken from or inspired by the book of the same name and come with an instructive booklet. William Bloom, the best selling author of countless books on personal development and spiritual growth, has said that:

"[Finding the River] Guided Meditations are full of compassion and grace."



EMO Snow Globe by Silvia Hartmann


A short introduction to the EMO Snow Globe by Silvia Hartmann, Chairperson of the GOE, which is a simple and intuitive way to hand over a lot of different information/energy to the higher operating systems all at once.

A very handy meta pattern with many uses which belongs to the Thought Flow set from advanced EMO.


Thank you to everyone that has contributed to this month's newsletter. If you would like to have an article or news item included in a future newsletter please do send it in to us via the contact form.

Best wishes,

Josh Alliston
Communications Officer
https://goe.ac/


Added
Oct 27, 2011
|
5,377 Reads
<![CDATA[SN-INDEX-CLOSE]]>
Do you love ENERGY? Do you love working with energy, playing with energy, talking about energy and discovering more about Modern Energy?
The GoE is the place to be for Modern energists.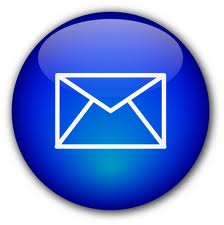 Find out what's on where, who's doing what in energy tapping & Modern Energy. Get special offers & the latest information on special events, workshops and certification courses.