<![CDATA[SN-INDEX-OPEN]]>
Swimming Success At +9! - Energy EFT Case Story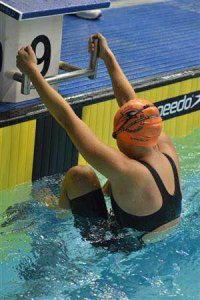 In this Energy EFT case story, EFT Master Practitioner Fiona Dilston describes how she uses the wonderful tapping technique to help a friend improve her times and results in competitive swimming. 
Read on for the full case story...
Added
Aug 20, 2015
| |
5,595 Reads
Cathy has been a client of mine for a while and we have worked on some health and anxiety issues including a lack of confidence. She is a competitive swimmer and has been for over ten years.
Her main events recently have been shorter distance, sprint swims, rather than long distance but at her last appointment she informed me that she was to take part in the 800m race at her local club.
Cathy is very competitive and likes to win. Towards the end of her last appointment with me I suggested we use the last few minutes of her session to tap on improving her swimming time for this 800m distance race. When I mentioned tapping on PB (personal best) and seeing if we could help her to improve her time, her face lit up.
She continued to tell me that she used to swim the 800m about ten years ago and that her then personal best was 9.55.95, five seconds under 10 minutes. She continued that she had got lazy and lost her confidence somewhat and decided to go for the shorter distance swims. Cathy said "I swim really good times when I am ill" and continued "I'll just doss up and down".
She acknowledged that the pressure needed to be off and she needed to relax for longer races. I asked her what position she would finish in and how she was feeling about the swim on the SUE Scale, and she reported a +6 which we were both keen to improve.
Cathy told me that she would like to achieve that same personal best again of 10 years ago. So thinking little of this short session we set to using the Energy EFT Heart & Soul Protocol.
Hands over the heart repeating "PB" which we completed several rounds of. We then moved on to "really good times" for several more rounds.
I then encouraged her to see the fifteen year old distance swimmer aspect of herself, I asked her if she could remember the swimming costume she was wearing, she couldn't but said she could clearly remember the pool and told me "I can really remember how I felt", so I urged her to stay with the feeling of that confident fifteen year old and we tapped on "the aspect" to reinforce the connection with those feelings.
We moved on to tap on "confident" and then alternated between "really good times when I am ill" and "doss up and down" then added in "It doesn't really matter". I could see her becoming more and more relaxed and happy and felt that the energy was getting pleasingly high. We closed on "Just doss up and down" and Cathy reported a +9 on the SUE Scale for how she was feeling.
I received an excited text message at 11pm that night from Cathy saying; "9.52.3. Three seconds off lifetime best. 23 seconds faster than my current and entry time! Well chuffed, thank you!"
I messaged Cathy straight back; "I am so proud of you. What a perfect end to the day!"
---
Fiona Dilston is an EFT & EMO Master Practitioner, registered Homeopath, Crystal Healing Practitioner as well as holding an ITEC Diploma in Anatomy Physiology and Massage. To contact Fiona, head to her website: FionaDilston.co.uk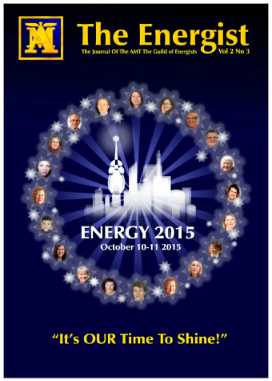 This article was first featured in the The Energist magazine (Vol.2 No.3), the GOE's full-colour quarterly print magazine which is shipped worldwide to our 1400+ active members every three months. Click here to join The GoE and receive your copy of The Energist, with membership starting at just £30/per year.
For more information about The Energist and to read the digital version online for free, click here.
 Further Information
Added
Aug 20, 2015
| |
5,595 Reads
<![CDATA[SN-INDEX-CLOSE]]>
Do you love ENERGY? Do you love working with energy, playing with energy, talking about energy and discovering more about Modern Energy?
The GoE is the place to be for Modern energists.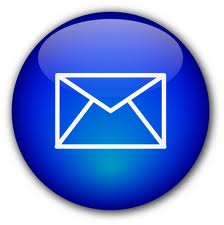 Find out what's on where, who's doing what in energy tapping & Modern Energy. Get special offers & the latest information on special events, workshops and certification courses.