<![CDATA[SN-INDEX-OPEN]]>
Asperger's Boy's Fear Of Others
I did an EMO session with an Asperger's diagnosed 12 year old child this morning relating to fear of being noticed and being looked at because he had to attend a public concert at a local school with his group from the special unit and had a lot of fear about it.
Added
Oct 13, 2002
| |
19,189 Reads
The boy in question accepted EMO readily and easily, much more so than EFT which had been attempted but which he didn't want to do at all and rejected completely.The mother had made some progress with proxy work, which didn't help though with his real time problems at his special school especially with other children or his own state control because he wouldn't do it himself.

I explained about feelings being stuck energy that needs to leave somewhere and he accepted this readily and without argument. It took a little while to have him locate the physical sensations relating to the fears but once he had found the first one, it all went astonishingly smoothly and easily from there.

First there was fear of being noticed by the other children, in his stomach, which moved up and came out through his mouth. He was much calmer after that.

Then, there was a fear of being looked at directly, in his head. This moved all around and came out through his skin.

Next was fear of what they would say to him - comments about his looks, about being stupid. Once he had the hang of it, he actually started to giggle when I told him sternly that he was a total idiot and useless as well.

Then he mentioned another fear, namely that of his parents being upset when the staff told them afterwards about him "having had a bad day", producing looks and demeanour of disappointment in the parents, and silence. This was in his chest and took the longest to move, half went up and out of the top of his head, the other down his back.

I then offered him to do "one on me" - don't know why, just happened - and he readily yelled some abuse at me which he truly enjoyed and also, was paying intense attention to me and fascinated with how it moved around and out for *me*. For whatever reason I cannot fathom, I asked him to tell me that "You have failed, I knew you would! I knew it all along!"

It was fascinating how this boy who is normally very, very reserved and expressionless really got into that and shouted it at me, flat out, with the intensity of an oscar winning actor and with full meaning AND eye contact (he doesn't normally give eye contact).

When he did, it really did something extraordinary to my systems, a huge effect and sensation that led to me saying to him that I understood now that it's not the winning or failing, but having had the guts to TRY in the first place that takes the medal.

I'm really not sure what happened there or why I did that, if it was for him or for me or for both of us but it certainly wasn't like any therapy session I've ever conducted or experienced, ever.

The practical outcome was also very interesting, strange. He didn't "freak out" and actually said he had looked forward to the public performance and had even had noticed the unusual thought that he wanted to respond to someone who said something to him.

He also at one point during the performance at the school, got a pen out and wrote his own name on his arm, upside down so that one could read it if one was looking at him, and stated that he "had no idea why he did it and only noticed after he had done it".

I suggested the idea that there was a part of him that really wanted people to know his name and who he was, and this other part that was still traumatised and needing to hide away after having been bullied and hurt at his previous school and he agreed that this was the most likely reason for the "name writing". He was very accepting of it all, very open, perfectly happy to talk to me about it - that in and of itself is totally unheard of with this boy, such a breakthrough, it's extraordinary.

It is the weirdest thing. I've known this boy for quite a while and today it was like I've found myself in a totally different country with him, that wasn't therapy or anything like that, something different altogether - I just don't know quite how to describe it. But it was good, and I just can't think of him as a client or a child at all now but I'm thinking of him as a fellow person, just equal in some way - very strange but also, extremely right and satisfying.
Added
Oct 13, 2002
| |
19,189 Reads
<![CDATA[SN-INDEX-CLOSE]]>
Do you love ENERGY? Do you love working with energy, playing with energy, talking about energy and discovering more about Modern Energy?
The GoE is the place to be for Modern energists.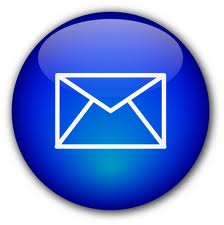 Find out what's on where, who's doing what in energy tapping & Modern Energy. Get special offers & the latest information on special events, workshops and certification courses.