<![CDATA[SN-INDEX-OPEN]]>
From Classic EFT, Energy EFT, Modern Energy Tapping, To Star Matrix
I just gave an interesting interview in which I was asked to connect the dots between Classic EFT and Star Matrix. Here is the result.
Added
Sep 14, 2020
| |
3,142 Reads
Classic EFT (tap negatives, find trauma, end at Zero)
Energy EFT (start with negatives, go to Zero, switch to Positives to obtain the +10 Healing Event)
Modern Energy Tapping (ask for the problem, tap solution Positives to obtain the +10 Healing Event asap)
Modern Energy Tapping Homework: The Personal Power Positives, Positives so strong they will act to prevent panic attacks and more. Find the PPPs by accessing STAR MEMORIES and giving them a tappable title.
Star Matrix: Access Star Memories directly to gain the uplifting, the information, the messages, the path/destiny and future trajectory and let them connect up to create a whole new self concept. (Plus a whole Book of Stars with entries that have titles, all of which are of course "tappable" as PPPs in moments of need.)
I thought that was interesting!
In this progression through "tapping" we can see how the goal posts are moving.
"Not being in endless emotional pain" and the relief of feeling nothing was the goal for Classic EFT (although the very origin story of Mary and her water phobia actually demonstrated and promised something else, namely the explosive +10 of joy as the problem not just disappeared, but structurally inverted instead!).
I always took that origin story seriously and asked myself how to make the (then very rare!) occurrence of the "tapping miracle" predictable and structural.
I realised that it was the mind set that had created the old SUD chart, which ends at ZERO, was the problem; that the tapping technique could deliver MORE if it was applied differently; the Modern Energy Chart and the SUE Scale was the result which goes through ZERO and ends at +10.
So the new goal post became "how to get the +10" and the answer to that was Energy EFT.
This was working but it was still very slow as you had to start way back with all the trauma, find the right trauma, so many rounds of tapping before we got to the good part, which were the Positives.
Q: How can we get to +10 much quicker and more elegantly?
A: EMO Art Solutions - don't paint the problem, paint the solution.
What is your problem? x. What do you need to get over it? y. Let's tap on y. And what else do you need? This gives us a direct path to the +10 Healing Event.
Simple, enjoyable, so enlightening and profoundly powerful.
Great! The whole problem-tapping thing is now solved.
We have a great technique that works reliably on problems and produces reliable +10s.
Q: What is the next goal?
A: To raise the energy average permanently.
We can't keep collecting our +10s ONLY by finding new problems to be tapping on!!!
Also.
Q: What could the most powerful set ups for a person possibly be? What could raise state explosively - without having to have a problem first, but if there is a problem, something so powerful it would work for that one person?
A: The Personal Power Positives - the PPPS, and they come from the STAR MEMORIES of that one person directly. Connecting that person to their Star Aspect directly.
And here we have the connection to the new goal - to raise the energy average permanently.
So we don't have to tap all the time but instead can get on with living, creating, manifesting, having a good time without all those stress disturbances. And have plenty of energy left over for other people, too!
Getting those Star Aspects on board and having a standing connection with them will do that.
And with a higher personal energy average comes .... .... ....?

More wisdom, more intelligence, more health, more wealth, more logic and more love.
Questions & Answers
Q: How does Positive EFT fit into this?
A: Positive EFT was originally a training program designed to help practitioners of Energy EFT explore the entirely unknown wing of the SUE Scale, from ZERO to +10. However, the originator of EFT, Gary Craig, stipulated that "if you tap on Positives, it is NOT EFT" so Positive EFT became Modern Energy Tapping instead as a direct replacement for Energy EFT (which had always included Positive EFT within).
Q: Does Star Matrix replace tapping?
A: Absolutely not. Star Matrix is a different direction in thinking, and energy wise, to make much stronger connections with the Star Aspects, high energy states that have already been experienced. Within this brief, we can use many techniques, including tapping, to raise energy, solve problems, and including getting easier access to Star Memories as well.
Q: Where can I learn more about Modern Energy Tapping?
A: There is a great ebook available here: https://dragonrising.com/store/modern_energy_tapping/
A four unit Modern Energy Tapping Foundation Course is widely available here: https://goe.ac/courses/modern_energy_tapping_foundation.htm
The follow on 12 Unit Modern Energy Tapping Masters Course can be found here: https://goe.ac/courses/modern_energy_tapping_professional.htm
Q: Where can I learn more about Star Matrix?
A: The Star Matrix ebook is available here (you can gain the Star Matrix Foundation certificate by completing an online test): https://dragonrising.com/store/star_matrix/
Q: I am completely new to all of this, where can I find more information about the SUE Scale and the principles of Modern Energy?
A: You can get Silvia Hartmann's FREE introduction to all things Modern Energy here: https://goe.ac/revolution
Added
Sep 14, 2020
| |
3,142 Reads
<![CDATA[SN-INDEX-CLOSE]]>
Do you love ENERGY? Do you love working with energy, playing with energy, talking about energy and discovering more about Modern Energy?
The GoE is the place to be for Modern energists.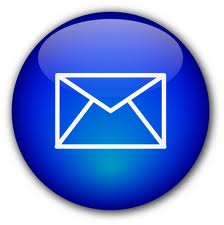 Find out what's on where, who's doing what in energy tapping & Modern Energy. Get special offers & the latest information on special events, workshops and certification courses.