<![CDATA[SN-INDEX-OPEN]]>
The Energist - August 2013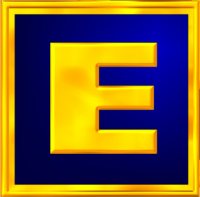 Be the first to read The Energist by having it sent straight to your inbox every month - Subscribe Now!
Welcome to the August 2013 edition of The Energist eJournal!
This month we're looking at the positives. EFT is such a powerful tool and, thanks to developments from The GoE's own Silvia Hartmann, we're beginning to understand that we don't need to constantly dig around in the past, in negatives, to utilise its full potential. Instead we can look to the future, to positives, and get what we really want out of life. This is an exciting time for our field...
- Josh Alliston, Editor
In this issue:
Added
Aug 21, 2013
|
7,178 Reads
Events: The Energists Are Coming...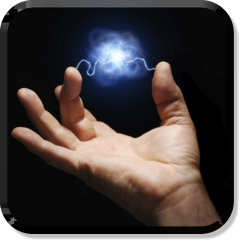 Watch out, world, the Energists are coming! We're pleased to announce a number of international workshops and GoE Practitioner trainings being held around the world.
From Vienna with Detlev Tesch, to Antalya, Turkey with Sandra Hillawi, from Baltimore & Dallas with Silvia Hartmann, to Paphos with Lorna Firth, it seems that the whole world is finally embracing new, inspirational and truly modern Energy work.
Links:
News: Welcoming New GoE Members – July 2013
This is a new feature that we will be running every month from now on, to welcome The GoE's newest Practitioners and Trainers from around the world.
So, without further ado, please welcome:
Lynda Aiken, Ipek Alper, Natalie Borg, Mary-Jane Burns, Zsuzsanna Dovak, Sandor Egri, Denise Fuller, Sabine Hamma, Deanna Hewett, Senay Karakas, Michelle Keane, Andrea Komuves, Gemma Kopri, Krisztina Kotsy, Magdolna Lazar Katai, Eva Liptak, Krisztina Marko, Sarah McCormack, Erzsebet Mohacsi, Don Mortimer, Aniko Nagy, Sandor Nemeth, Andrea Paskova, Miroslava Paskova, Rebeccah Patonay, Rachel Rogers, Fiona Romundt, Zsuzsanna Saghy Takacs, Rasit Sacit Sen, Mary Talty, and Ibolya Zamborszki!
Links:
Events: Silvia Hartmann Begins USA Live Tour
If you live in North America, or would find it easier than making it to Europe, then you've got an awesome opportunity to meet and train live with Silvia Hartmann who is coming to Dallas this weekend and Baltimore next month.
There are also some great bonuses for signing up for Baltimore by the end of August.
Silvia will be presenting the following courses: Positive EFT Practitioner, Positive EMO, brand-new two-day GoE Trainer - and also the most up-to-date and comprehensive EFT information currently available The EFT Master Practitioner qualification.
For information and to register see:
Article: Letting People Know You're There – The Emotions Expert Is An Energist by Silvia Hartmann
AMT Chair Silvia Hartmann writes:
I know for a fact that any time any of us energists turns on the TV, we are having kittens.
There are all these programs about people in trouble and NOBODY is actually helping them with what's wrong.
Doesn't matter if it's programs on hoarding, on the 20 stone teenager, on people who have had operations go wrong or people who have been in terrible accidents and plane crashes, victims of crime, addictions and compulsions - everybody is suffering and NOBODY is helping them.
We really do need to raise public awareness of our existence, and a straightforward way to do this is to let people know that you exist, and that you are an expert on emotions.
Links:
Events: 2013 European EFT & Energy Conference Update
The current £169.99 Early Bird price for tickets to the 2013 EFT & Energy Conference expires at the end of August, so now is the perfect time to book your tickets and save some money!
We're also pleased to reveal full details for more of our top-notch presentations this year. This includes: Introducing EFT to Schools with Stefan Marcec; Weighting for Change with Corah Clark; Resolution Magic with Olivia Roberts; and Excel at Sports with Jimmy Petruzzi.
We're really looking forward to this year's event, it's going to be filled with fantastic energy, and we hope to see you there.
Links:
EFT Case Story: Converting a Skeptic by Fiona Holden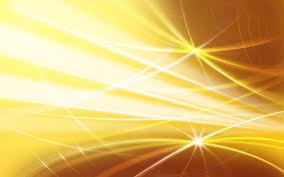 AMT Trainer Fiona Holden of EFT Ireland clinic in Cork has recently submitted an interesting case story about a client who's partner sat in on the session too – who was a total skeptic (No pressure!).
Fiona writes: An appointment was booked for Maria by her son. Maria was in the advanced stages of a serious disease and was suffering from a lot of body pain. All she wanted was some relief from the constant pain – even a slight reduction in its intensity would be good. Maria's husband asked if he could sit in on the session as well. I was happy for him to do so as long as Maria was ok with it too.
As we are working with the energy system I needed to ensure that the session ran as smoothly as possible. So I offered Tom a choice of either listening to music with headphones while the session progressed with Maria or alternatively tapping along silently with us. Tom chose to tap along with us...
Links:
News: The GoE's New Global Member Support Manager – Zoe Hobden
We are delighted to introduce The GoE's newest team member, Zoe Hobden, who will be our 'Global Member Support Manager'.
Zoe joins us from a large highstreet retailer, with a background in Marketing and eCommerce, and we are very lucky to have her!
Zoe writes: Hi GoE Members,
I'm Zoe Hobden and the newest member of the GoE team. As 'Global Member Support Manager' I'll be here to help and support you with anything you may need.
Prior to joining GoE I worked in Marketing in a large retail company specialising in E-commerce, Product Promotions and Events Planning.
I'll be here 3 days a week, Monday, Tuesday and Wednesday, offering dedicated support to GoE members.
I look forward to working with you all and seeing some of you at the GoE Conference in November.
Kind regards
Zoe Hobden
GoE Global Member Support Manager
Links:
EFT Case Story: Too Early for Positives? By John Staples
John Staples, EFT Master Practitioner and Silvia Hartmann's co-Trainer in Baltimore this September, has written a case story on the effectiveness of Positive EFT even in the most unlikely cases.
John writes: I have been working with a client who was severely abused by his father until he ran away from home at age 15. We have been through many of the genesis events in his emotional life, but there are many more remaining. He has made incredible progress, and has enjoyed several shifts which he deserved and earned by choosing to address his issues. However, we often use the positive to skirt those many hard events that were just too painful. It was a no brainer, as Silvia emphasizes the positive in her EFT protocol, and the "healing event" in the process. The point is we started to ignore the negative...
Links:
News: Introducing Positive EFT by Silvia Hartmann
We've fallen in love with Positive EFT. With Positive EFT workshops happening all over the world already, and with great case stories flooding in, everyone is talking about it.
Well, now you can read about it too! The book, Positive EFT by Silvia Hartmann, is released world-wide on the 23rd of August, but if you just can't wait you can pick up the eBook early from the DragonRising website.
"This is quite literally taking EFT to the next level and helps shift people to positive states more easily and more quickly. How brilliant, to remove energy disturbances en passant without addressing them directly" - Detlev Tesch, GoE Trainer, Bonn, Germany
Links:
EFT Case Story: Drum Circle Tapping for Exclusion & Connection by Mark Robertson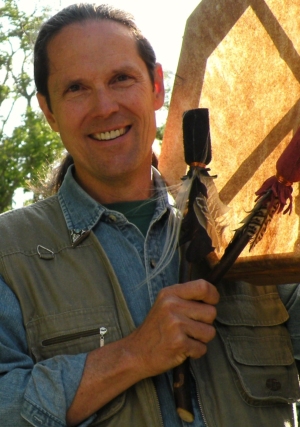 Mark Robertson, an EFT Master Practitioner, Drum Tapping Circle healer and presenter at the 2013 EFT & Energy Conference, has put together a case study with a lady that has suffered from feelings of exclusion for her whole life, and is worried about not being able to feel a strong connection with her new-born granddaughter
Mark writes: Sandra a British expatriate living in France, was signed up to participate in one of my online Drum Circle Tapping sessions on the 17th of April.
She had a hard time getting online with the rest of the group in the Drum Tapping Circle but finally succeeded after 30 minutes of concentrated technical frustration. She arrived in an advanced state of stress, and explained that the keyword that described the emotions she felt was "exclusion". This word was important for her because she was born prematurely on the 2nd of May and was kept under observation in the intensive care unit in an incubator, separated from her mother for the first month of her life.
Since the very beginning of her life she has experienced these familiar feelings of separation and exclusion in many different situations.
Links:
News: Fernando Alonso Using EFT?
Two-time Formula 1 world champion Fernando Alonso was spotted on qualifying day of the 2013 Hungarian Grand Prix tapping on EFT points on his hand whilst he was waiting for the next session to start.
Whether he has discovered that EFT, also known as Tapping, is great for relieving stress and unwanted emotions is unknown, but it is a trend that professional sports people are turning to energy techniques like EFT to stay top of their game.
Celebrities in general are also loving EFT, so much so that we even have a whole page devoted to big names that love Tapping and other meridian energy therapies!
Links:
EFT Case Story: Using an Artefact as a Portal! by Patti Payne
Great case story from EFT Master Practitioner distance learning student, Patti Payne. She writes about a case story on the benefits of using an object as a portal to enable someone to zero in on an event.
Patti writes: An object, artefact, is a very effective means of zeroing in on an event! It really is a portal!
My partner had an old sweatshirt that belonged to a former lover. They were now with someone else, but that sweatshirt still remained in their drawer, and they were unable to get rid of it.
When I held it and had them focus on it and do a round of EFT, the very first memory that occurred to her was of a fishing trip where they had gone with some of his cousins fishing for crabs on the coast, and the feeling that she was taken care of, and there was a part of her that felt like that was the only shot she had at feeling that in a relationship. It was this feeling of being taken care of that prevented her from giving up the shirt.
Links:
How-To: Frontal & Occipital Hold and EMO by Patricia DancingElk-Walls

Master EMO Trainer Patricia DancingElk shares an effective way of combining EMO with the Occipital/Frontal Lobe Hold.
Patricia writes: Most practitioners have experienced a client that has an energy that comes up for release to be so intense that the client has a mini-melt down. And, hopefully, most practitioners have a method in their pocket for handling this situation and don't leave the client in trauma.
As a Master Trainer for EFT and EMO, I have seen the effect that this has on the practitioners in training. Some go straight into healing mode and assist the client through it. Some go into panic mode and don't know what to do. That's where I come in...
Links:
EMO Case Story: Plagued by Panic by Dr. Eric Robins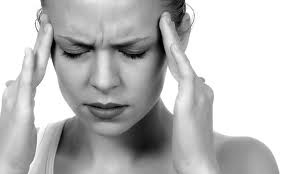 EMO Trainer & author Dr. Eric Robins shows just how quick EMO can work, even when facing a problem that has been engrained in the client's energy system for 5 years.
Dr Robins writes: About one month ago I was seeing a gentleman in the emergency room. We got to talking about some of the mind-body healing stuff that I do. His wife perked up and asked me if I thought EMO could help her.
Links:
EFT Case Story: 30 Days of Tapping by Tanya de Villiers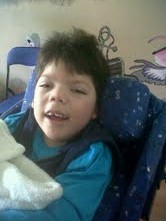 Last month an GoE Member posted to our Facebook page about EFT blogger and Practitioner Tanya de Villiers who was working with a child, Jamie, with cerebral paralysis. Tanya was posting her results in daily posts on her popular blog.
We are now delighted to offer a case story from Tanya, that tells the story and sheds some light on how they achieved their fantastic results.
Links:
Thanks to everyone that has contributed to this month's bumper edition of the Energist eJournal!
Best wishes,
Josh
Josh Alliston
www.TheAMT.com
P.S. Read back issues of The Energist dating all the way back to 1999 by Clicking Here...
Added
Aug 21, 2013
|
7,178 Reads
<![CDATA[SN-INDEX-CLOSE]]>
Do you love ENERGY? Do you love working with energy, playing with energy, talking about energy and discovering more about Modern Energy?
The GoE is the place to be for Modern energists.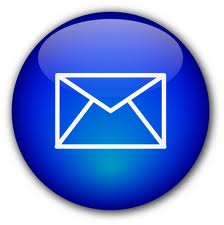 Find out what's on where, who's doing what in energy tapping & Modern Energy. Get special offers & the latest information on special events, workshops and certification courses.