<![CDATA[SN-INDEX-OPEN]]>
Dragon Story Short by Silvia Hartmann told by Lila in 1 Minute
#shorts
The "Dragon Story" is a Project Sanctuary (SuperMind) creativity pattern, whereby instead of stuffing a story in from the outside, we let a story unfold from within a person. It came about when a child asked me to tell them a story. I have a billion stories to tell, but so does the child, and I was in the mood to hear a story I had never heard before. So I asked the child, "What kind of story would you love?" - and the child told me.
I would offer this basic creativity pattern to the poor stressed people in the mass media production departments, who cannot think of anything new and keep cannibalising old stories in their desperation.
This pattern does not consist of asking a random child for a story (although that would work too and help!), but to ask yourself, what story would I like to hear right now? What would have to be in it? What should not be in it? ... and thus generate something real, something personal, something interesting for a change.
On the topic of creativity patterns, this one here is also really good fun to try. There's a story to go with it. A story the re-purposers of other people's creative output should hear, at least once in their lives.
ProjectSanctuary.com/...a_hartmann.htm
The original Dragon Story written out in wordywords is here:
ProjectSanctuary.com/...agon_story.htm
Project Sanctuary, now known as SuperMind, is one of the four pillars of Modern Energy. Find out more by reading my free eBook r[E]volution -
GoE.ac/revolution
and/or join my fight to bring sense back into the world of human beings and get access to the Modern Energy Foundation course, which includes a session on SuperMind, for free:
GoE.ac/join
"People without creativity are angels with broken wings." Silvia Hartmann
<![CDATA[SN-INDEX-CLOSE]]>
Do you love ENERGY? Do you love working with energy, playing with energy, talking about energy and discovering more about Modern Energy?
The GoE is the place to be for Modern energists.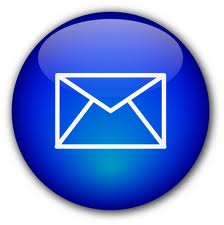 Find out what's on where, who's doing what in energy tapping & Modern Energy. Get special offers & the latest information on special events, workshops and certification courses.