<![CDATA[SN-INDEX-OPEN]]>
Aromatherapy: Essential Energy Nutrition Made Easy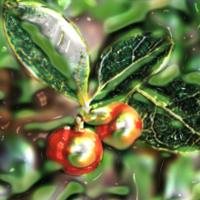 Energy nutrition is one of the key concepts in EMO, and there is no finer, clearer and more readily available energy source than the plantlife on Earth. Plants have been used in magic and medicine and evolved alongside us; but as we discover more about the worlds of energy, it becomes clearer and clearer that plants, herbs, flowers, trees and all plantlife provide much more than just a mixture of chemical building blocks. So how can we use the plant kingdom in learning more about energy nutrition, and more especially, our own specific unfulfilled energy "vitamin" needs?
Added
Feb 13, 2008
| |
10,030 Reads
Essential Energy Nutrition Made Easy
As we get more sensitive and responsive to energy occurrences in the environment, we begin to be able to pick up on the energies of all sorts of helpful energy vitamin sources, such as plants.
However, for a very long time, the human race has been using what you might call a supercharged version of the plant kingdom, veritable nuclear reactors that broadcast energy in highly concentrated form - and we know these as essential oils.
Some oils contain a million flower petals to make just one little tiny bottle full.
One million flower petals, and the days and nights they spent under the sun, under the stars and the moon, soaking up the wind, the rain that fell, and drawing nutrients from the Earth on which they grew.
Some essential oils are made from the seeds of plants, containing the concentrated essence of what that plant is designed to become in all stages of its life.
Essential oils are incredibly powerful energy broadcasters.
As such, there are the perfect "training tool" for people who want to re-learn how to use their Creator given senses, to tune into an energetic existence, but also, to RECOGNISE and MATCH that particular type of energy to shortcomings in their own energy system, or that of others.
Silvia Hartmann has captured the essence of 121 commonly used aromatherapy oils for use in energy nutrition - with or WITHOUT the actual essential oils being physically present.
She has created a unique website where the visitor can interact with the energy and the "spirit" of the essence straight through the computer screen, and on which all 121 essences are freely available live online.
Added
Feb 13, 2008
| |
10,030 Reads
<![CDATA[SN-INDEX-CLOSE]]>
Do you love ENERGY? Do you love working with energy, playing with energy, talking about energy and discovering more about Modern Energy?
The GoE is the place to be for Modern energists.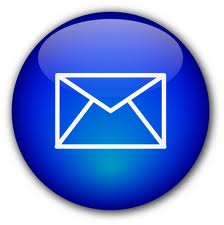 Find out what's on where, who's doing what in energy tapping & Modern Energy. Get special offers & the latest information on special events, workshops and certification courses.