<![CDATA[SN-INDEX-OPEN]]>
Bereavement & Energy - The Two Trees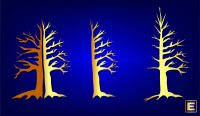 Trying to understand the processes of bereavement makes no sense without energy in mind - but when we start to understand how a couple bubble works, it becomes clear just how much of a cataclysm bereavement really represents. Conversely, Modern Energy gives us the tools and approaches we need to experience a very different kind of healing process from bereavement.
Added
Jun 30, 2019
| |
3,097 Reads
Bereavement & Energy - The Two Trees
by Silvia Hartmann
When two individuals are in an intensive couple bubble, their energy systems link up and become more than the sum of their parts.
This happens in any type of couple bubble and is not restricted to sexual partners; it applies to very close friends, business partners, twins, and in any close relationship.
When one partner leaves, the remaining partner's energy system is traumatised, shocked, and extremely unbalanced.
I illustrate that with The Two Trees.
It shows us the shocking difference between the before and after.
Bereavement is a major event which happened here, and even though we cannot "see" what has happened, we need to understand that this is really an enormous upheaval at the energy levels.
The de-stabilised, bereaved energy system is in utter disarray and if nothing is done about this, people can literally die of a broken heart (of energy).
However, life will find a way, and the energy system will strive to repair itself. It will create new growth, just as the tree does when its partner is gone - it will create new branches and roots.
These are young and fragile. When we translate this back to someone who has lost their partner, this will help us to understand that we cannot expect them to immediately pick up and be able to do all the things the missing partner was doing.
This process takes time and encouragement.
Bereavement is deeply misunderstood and it doesn't make sense at all without energy; when we "think energy" it is perfectly logical why bereavement is such a tremendous shock to the system.
Further, we can take immediate action to help stabilise the energy system.
The very first thing is to START WITH THE HEART.
The "broken heart" - the breaking of the energy connections of two heart systems that were connected - is the most dangerous problem.
By applying Heart Healing on a regular basis in self help, we can start to stabilise the chaos and buy time for natural re-adjustments to occur.
All of Modern Stress Management applies here too, and can make the transitional period much, much less harrowing.
There are many Modern Energy techniques and methods to help the healing process along.
EMO Energy in Motion is the perfect way to channel huge waves of energy in a better way.
Modern Energy Tapping applies the Power of the Positives to soothe, stabilise, re-energize and heal.
SuperMind Sanctuaries are immensely restorative and provide healing spaces and environments that are particularly important in all matters of life and death.
Finally, there is the understanding of Modern Energy that the healed state of bereavement is not endless pain and suffering, but to be uplifted by the love that was experienced.
The healed state of the energy system in Modern Energy is called "The Immortal Beloved" - all the pain has gone, and only love remains.
Silvia Hartmann
June 2019
Added
Jun 30, 2019
| |
3,097 Reads
<![CDATA[SN-INDEX-CLOSE]]>
Do you love ENERGY? Do you love working with energy, playing with energy, talking about energy and discovering more about Modern Energy?
The GoE is the place to be for Modern energists.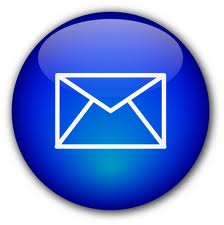 Find out what's on where, who's doing what in energy tapping & Modern Energy. Get special offers & the latest information on special events, workshops and certification courses.