<![CDATA[SN-INDEX-OPEN]]>
Best Anti-Stress Tip Ever

Silvia Hartmann writes:
Wow that's a headline and a half!
But really, yes I do think I have the best anti-stress tip ever. And I got it from a vision!
Added
Mar 11, 2010
| |
15,209 Reads
Here it is.
I was sick and really super stressed, thinking I might die, having an operation come up, and my thoughts were spinning out of control.
About death and pain obviously, but also about my work and what would happen to my family and things I should have done and I didn't ...
Hideous.
I'm good at mind control but the usual things failed me under this really high stress, they just didn't work, or took too much effort.
But then, at 4.30 am one deep dark night, in much discomfort, exhausted and still the thoughts were racing like mad, I heard a voice, and it said,
"Find something to love!"
Something to love?
What do I love?
And the first thing that came to me were sparkling raindrops on a window pane with the sun behind them, like you would see after a great thunderstorm in the summer.
I love that ...
It turned the tide. I could physically feel something like a great waterwheel starting to turn inside me in another direction, slowly at first, but then I thought of other things I love - my children, nature, beautiful colours, the cool clarity of crystals ...
I fell asleep and the next day, everything was different.
And from then, and every time I got stressed again, I just had to think of something to love, and love it, and the stress just went away.
Seems that the "turning towards love" movement is exactly what takes you out of stress and towards something beautiful - even in the worst moments, and even in physical pain.
So yes.
I know a million techniques but there is something extraordinary about what the voice said, something simple, something profound, and yes, I do consider this simple instruction the very best anti-stress technique ever:
FIND SOMETHING TO LOVE.
---
Stress Tip by Silvia Hartmann - Pass it on.
Get a free illustrated book by Dr Hartmann The Enchanted World HERE - lots of good things that can help with all manner of stress inside!
Added
Mar 11, 2010
| |
15,209 Reads
<![CDATA[SN-INDEX-CLOSE]]>
Do you love ENERGY? Do you love working with energy, playing with energy, talking about energy and discovering more about Modern Energy?
The GoE is the place to be for Modern energists.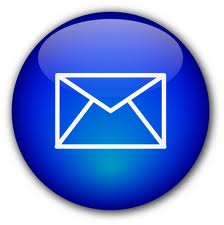 Find out what's on where, who's doing what in energy tapping & Modern Energy. Get special offers & the latest information on special events, workshops and certification courses.