<![CDATA[SN-INDEX-OPEN]]>
Blessings All Around - How To Bless, and Be Blessed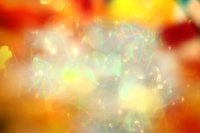 Would you like to be one of those who are truly, absolutely and practically "blessed"?

Amazingly, this is not as difficult as was previously imagined. Beautiful EMO gives us the ability to bless, and to become blessed in turn - it is easy and then we have ...
Added
Dec 1, 2006
| |
10,054 Reads
Blessings All Around ...
How to Bless, And To Be Blessed
by Silvia Hartmann
With there just having been another time of "Happy holidays", "Merry Christmas" and "Wishing you a Good New Year", I wanted to make a mention of the concept of blessings and receiving blessings from others.

This is a very central concept to EMO and something we do from the first few exercises on a self help day, right away; raising the energy and delivering it to an other, and in return, being that other who receives such energy when it is being offered by the first.

It is true that before I started to do ET I had *no* idea that the usual structural societal greetings, from "Good luck!" to "Good morning!" and even "Thank you," - "Hello," and "Goodbye" are ALL in essence attempts at such energy exchanges of basic blessings.

I guess the reason I had no idea they were supposed to be blessings is that most people don't know they are, either, and don't deliver or receive them in a meaningful way, so these greeting type blessings just become so much noise or a rotely performed ritual that has lost its content somewhere along the millennia.

Here's what I found.

When I started to pay attention to these blessings and perform them sincerely on my part, i.e. if I say to a taxi driver, "Have a good day," I actually MEAN that to be a blessing and raise, then send the requisite energy to perform it, then a magical thing happens by which the other sort of wakes up, looks at me with amazement and then gives a likewise meaningfull blessing BACK to me in return - "Yes! Thank you! And you too! Have a really good day!"

This is a simple but quite an extraordinary thing, and what amazes me about this is that it seems that ANYONE AT ALL to enter into what you might call an actually REAL human connection there for a moment, if it is offered.

And then you get these blessings BACK for you to use as well, and that's just amazing, frankly.

When I first started to do this, I was really surprised when some completely far away checkout slave who had clearly escaped into another dimension would wake up in return to my blessing and send back this POWERFUL and PERSONAL blessing to me, and I'd be taken off guard and would often put shields up in a reflex to block this strong energy coming my way.

But after a while, I came to *look forward* to this happening; I started to experiment with it.

When Christmas time came along, and I wished someone in a shop "A very happy Christmas" and got the same sentiment BACK for the first time, I had already practised this thing and the energy of that blessing hit me full on.

I had to do quite a bit of ET on it but as I walked away, I noticed three things.

1. The lights in the mall seemed brighter and more colorful, especially the Christmas decorations and lights.

2. The previously unheard of thought that not only this year, it might not be so bad after all and who knows, there may actually be something *good* happening in there somewhere entered my mind;

3. I felt really weird but light somehow, and also, energised and in the strangest sense, *lucky*.


It was that last thought that made me think that "lucky" people, "blessed" people, might just simply be those who receive such meaningful energetic blessings OFTEN, and REGULARLY, from others around them.

But this takes a bit of a quantum leap when we are going past Christmas, and into wishing people "A happy new year".

What is THAT?

A blessing for my entire unfolding year?

Globally?

Does that make a change to a person, to receive many such blessings and to be able to take them in and make them your own?


This is a fascinating thing, a quite unexplored territory of simple, basic, people-energy exchanges that are available to anyone who shops, at any time, anywhere, and all you need is a *person*. The fantastic thing about this whole deal is that it doesn't matter what race or colour the person is, what religious persuasions they have, what their IQ is, how old they are, if they are healthy, sick, handicapped, even mentally handicapped doesn't seem to make *any* difference - as long as they wake up when you give the blessing from your end, they *will* respond by blessing you likewise and in return.

I got a *gorgeous* blessing last night from a middle aged learning disabled white man who stacks baskets for Tesco's when I went out to get some cigarettes. It went right through me, shivered me through and through and put a wonderful bounce into my step and breathing, the resonance of which I can *still* feel this morning.

This is truly a blessing on many levels.

The fact that we can set this process into motion ourselves is a wonderful gift. I don't want to start talking about "self esteem" and all those old tomatoes here, but I guess when YOU go out and start "blessing" people because you know you can, that's a big step away from being a helpless victim of circumstance.

It's also really rather difficult to declare that "nobody loves me ..." when EVERYONE you bless responds and blesses you right back, in return!

As to prejudices and preferences on the topic of "people" itself, it's a lesson that is sometimes "a little hard to swallow" but if you soften and flow that blockage in your throat, and then release that pressure that drives tears into your eyes as well, you get this totally different attitude to the humans around you, what they are, and what they can do for YOU, each and every one of them, anytime, and anywhere.

These "blessing interactions" in the real world have done more for me than I've ever gained in "therapy" or you ever could.

It's an extraordinary thing, and such an *easy* thing.

All it takes to get it started is YOUR willingness to pay with attention and make YOUR blessings REAL, and make them count for something, each and every time.

The rewards of this service are, as they say, far more profound than just three-fold.


Blessings to all,

Silvia


PS. Don't keep this to yourselves. Show it to your kids, your friends and your loved ones in action. Tell them about it. EVERYONE has the power to BLESS.




© Silvia Hartmann 2005
Added
Dec 1, 2006
| |
10,054 Reads
<![CDATA[SN-INDEX-CLOSE]]>
Do you love ENERGY? Do you love working with energy, playing with energy, talking about energy and discovering more about Modern Energy?
The GoE is the place to be for Modern energists.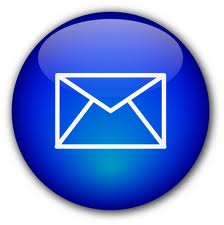 Find out what's on where, who's doing what in energy tapping & Modern Energy. Get special offers & the latest information on special events, workshops and certification courses.