<![CDATA[SN-INDEX-OPEN]]>
Building New Pathways Into Pleasure With Star Matrix - Sweet Dreams Method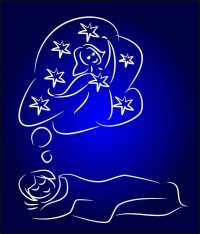 Before going to sleep, find the best moment of the day. Build those life changing neural pathways that lead to more happiness!
Added
Nov 6, 2021
| |
2,049 Reads
No matter how dreary the day has been, there is always comparatively a "best moment."
That's also important.
We can build on that.
Why is focusing the mind on positive experiences important and healthy?
From chronic pain research we now know that the more we focus on chronic pain, the more intense the experience of pain becomes, as we are literally widening the road into that pain every time we consciously think about it. Thi is not a metaphor, this actually happens as more neural pathways are being engaged.
Focusing on a part of the body that is not in pain, or causing pleasurable sensations helps re-focus and builds new pathways into pleasure.
When we continually focus on trauma or bad events, the same thing happens. We're widening the roads into bad events, it becomes easier and easier to remember all the insults, the failures, the pain. Re-training ourselves, re-shaping our physical brains to build pathways towards pleasure instead is just one aspect of this.
It is perfectly possible that we have inadvertantently programmed ourselves to seek out more pain and more failure in the future.
This is something nobody wants, so let's start to turn the tide.
Practise Star Matrix and add to your Book of Stars every day.
Practise direct action such as focusing on the BEST experience of the day before going to sleep at night.
Use the Classic Game and the Sension Method to deeply connect with that best moment of your day.
Notice what happens to your body when you do - this is super healthy for mind, body and energy body alike.
Set the direction towards better experiences and build pathways into pleasure and more pleasure.
Chronic pain can become overwhelming and the only reality left with enough practice.
We may wonder what living in a world of chronic pleasure may be like - let's re-set our goals towards happiness, good experiences, Star Events and miracles instead of endless suffering.
It all starts with these little things.
Silvia Hartmann
November 2021
Remember the best moments of the day - re-train your brain and set a new course towards happiness!
Added
Nov 6, 2021
| |
2,049 Reads
<![CDATA[SN-INDEX-CLOSE]]>
Do you love ENERGY? Do you love working with energy, playing with energy, talking about energy and discovering more about Modern Energy?
The GoE is the place to be for Modern energists.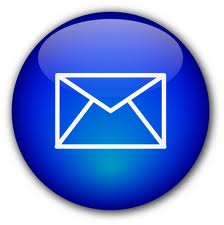 Find out what's on where, who's doing what in energy tapping & Modern Energy. Get special offers & the latest information on special events, workshops and certification courses.