<![CDATA[SN-INDEX-OPEN]]>
Crystal Energy Healing & Crystal Healing With EMO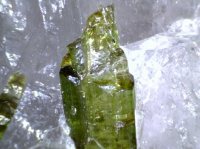 Do you love crystals?

I certainly do! Crystals have been in my life since I first walked into my very first mind, body, spirit show, 1978 that was? and I was totally fascinated by their sparkle and shine, their coolness and solidity, and the strange sensations they produced, shooting up my arm into my head, making my fingers tingle, the palms of my hands become hot.

Crystals are pure, they are beautiful, they are old and their energy is unique, for each one of them. Crystals are cooling and calming, energizing, and they certainly have the power to help us heal and change in the most remarkable ways...
Added
Feb 23, 2009
| |
8,763 Reads
So I've decided that for this year's presentation at ET09, I'm going to do a Crystal Energy workshop.

When we bring EMO into the game, working with crystal energies becomes a WHOLE NEW EXPERIENCE, taking crystal healing, crystal gazing (!) and crystal self healing into a different dimension altogether.

The energized end states you can arrive at from a little piece of simple rose quartz are astonishing; and when you get to the more esoteric types of precious and semi-precious stones, minerals and crystals - oh my, oh my!

There is the energy of learning as well - crystals have so much to teach about the world, about ourselves - well you can tell I'm rather excited about the topic!

I'm going to bring some of my own crystals and stones along so we can try different kinds of energies; and I encourage you to bring your own favourite healing crystals, or crystals you have had for a while but never quite managed to fully activate, discover their full potential for what they CAN DO FOR YOU.

EMO practitioners will get more than enough from this workshop and the accompanying notes to start offering crystal healing sessions to their own clients, and running their own crystal workshops too - this is exciting!

Working with crystals and EMO is one of those PERFECT combinations and right in the spirit of the Even Flow - people are NATURALLY ATTRACTED to crystals, naturally turn to them for wisdom and healing, and all we have to do to make this natural attraction into a really powerful partnership for healing and change, for learning and growth is to work a little EMO magic - and THE most amazing energy experiences will cascade forth!

Really looking forward to presenting this workshop, it is one of those truly delightful things that combine all manner of energy, spirit AND practical, hard financial benefits in one beautiful package - and it is FUN!

I love it!

Looking forward to seeing you at the conference,

Silvia

Silvia Hartmann
Creator, EMO

Click on the link to learn more about the EMO Conference
Added
Feb 23, 2009
| |
8,763 Reads
<![CDATA[SN-INDEX-CLOSE]]>
Do you love ENERGY? Do you love working with energy, playing with energy, talking about energy and discovering more about Modern Energy?
The GoE is the place to be for Modern energists.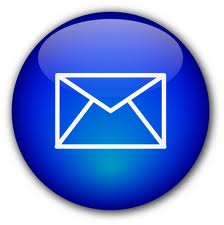 Find out what's on where, who's doing what in energy tapping & Modern Energy. Get special offers & the latest information on special events, workshops and certification courses.