<![CDATA[SN-INDEX-OPEN]]>
EFT In The Snow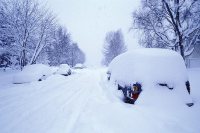 Good morning from Germany! We have just spent 15 minutes standing at a street corner in a snow storm, with rather unsuitable English good weather clothing, and good old EFT provided not just much needed amusement, but also some interesting insights, once again, into the nature of the human condition - and how we can do so much better!
Added
Dec 23, 2004
| |
28,835 Reads

It came to my attention that from the moment we arrive here as freshly new born babies, we get bombarded with belief sets about the dangers of the cold.
Put a hat on or you will die.

Getting cold is dangerous and it hurts.

Make sure you wrap up warm or ....
So now, people are structurally terrified of the cold and seem to have quite forgotten that we are essentially warm blooded mammals who carry their own internal furnace about with them wherever they may roam.

Here are some of the opening statements we used.
Cold hurts.
I cannot keep my feet warm.
When you get cold you get sick.
I am afraid of the cold.
The feeling of cold is painful.
The feeling of the cold is unpleasant.
I do not believe I can stand here and feel perfectly comfortable.
It was quite extraordinary - just a few minutes of tappety tap here and there, and we were laughing and enjoying ourselves, comfortable, relaxed and most of all - NO LONGER FREEZING.
Thanks to our good friend EFT Emotional Freedom Techniques!

All good wishes from an extremely beautiful winter land,

Silvia
Silvia Hartmann
Author, Energy EFT
Silvia Hartmann, chair of The Guild of Energists, takes Gary Craig's Classic EFT to the next level with the wonderfully comprehensive Energy EFT, that is as absolute must-buy for anyone interested in energy and its use turning negative emotions into positive ones. All emotions can be worked with including Stress, Anxiety, Fear & PTSD. Using EFT with energy in mind, you can now experience faster, more focused, more logical EFT self help treatments and go much further into the realms of empowerment, mental clarity and having all the energy you need to succeed in life.
Energy EFT is suitable for both beginners, energy workers in different modalities and also top-level EFT master practitioners & trainers wanting to know more. Click the button below to find out more about the revolutionary Energy EFT, and to order your copy:
Added
Dec 23, 2004
| |
28,835 Reads
<![CDATA[SN-INDEX-CLOSE]]>
Do you love ENERGY? Do you love working with energy, playing with energy, talking about energy and discovering more about Modern Energy?
The GoE is the place to be for Modern energists.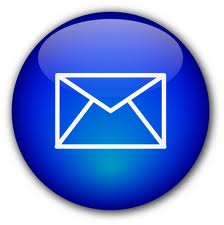 Find out what's on where, who's doing what in energy tapping & Modern Energy. Get special offers & the latest information on special events, workshops and certification courses.