<![CDATA[SN-INDEX-OPEN]]>
EMO 2009 Conference Report

"The really cool thing about EMO presentations is that you don't just get information - you get to work with that information, make it personal to yourself, use the EMO processes to really get to grips with the topic, to change your mind if necessary. "Whole body learning, if you will, and THAT makes a huge difference on every level, from how interesting something is, to how much you come away with at the end." Read the EMO 2009 Conference Report by Dr Silvia Hartmann. Listen in to the EMO Round Table with Silvia Hartmann, Sandra Hillawi, Detlev Tesch, Ed Grimshaw, Margarita Foley and Kim Bradley - FREE download!"
Added
Apr 30, 2009
| |
11,409 Reads
EMO 2009
by Silvia Hartmann
The 7th Annual EMO Conference saw Nicola Quinn and myself purring up the M23 in my lovely Mercedes - and missing the exit to Gatwick not once, but twice because we were so busy talking about new developments, new patterns and generally, having fun!
Now "other people" might have gotten upset or stressed by the fact that we managed to turn a 45 minute journey into a 3 hour sojourn, complete with a stop at a roadside cafe, and a delightful experience in the April sunshine and important insights being had - but we are EMO people, so we arrived happy, laughing and as always, thoroughly entertained, if a few hours late.
The Europa is a fascinating venue, and it has changed on the surface quite a bit since we first came to have our meetings there. The management spent 2 million Pound Sterling on refurbishments and somehow got involved in "the conference business" - wonder who gave them that idea? :-) The gardens were great, the fish very happy and there was definitely an atmosphere of serene excitement in the air.
All was set for a splendid conference.
In the years past, I guess I always felt we had something to prove, with EMO being so new and quite radically different in certain key aspects even from other forms of Energy Psychology, never mind general psychology and human development at large. This time, and for the first time, I didn't feel like that.
EMO had proven itself just fine; it had shown not only that it worked, but also that it worked for people across the World, and beautifully so; so this time, I believe we all got together here to celebrate that fact, first and foremostly.
Now we are in the middle of the so called "credit crunch" and all around us, conferences, meetings and festivals were being cancelled due to lack of attendance. This was not in evidence for EMO and folk had come from far afield to tap into the latest developments, techniques, and make magic by being together in the same place.
The really cool thing about EMO presentations is that you don't just get information - you get to work with that information, make it personal to yourself, use the EMO processes to really get to grips with the topic, to change your mind if necessary. Whole body learning, if you will, and THAT makes a huge difference on every level, from how interesting something is, to how much you come away with at the end.
During the very first presentation by Sandra Hillawi on "the business of energy" I had numerous personal insights and experiences; as well as some extremely important new ideas that emerged as I was doing the exercises. All around me, the same thing was happening, and that then causes that unique energy shift in the conference as people light up, sit up, start to buzz with new ideas and newfound energy FOR THEIR OWN PURPOSES, for their own path, as I like to say.
The field of EMO is not set in stone; it is in flow, an evolution of ideas, methods and techniques, each one having the power to spark the NEXT generation of methods and techniques as we learn, learn to get over our own limitations, and start to THINK DIFFERENTLY about who we are, and what we can achieve.
Nicola Quinn and I noted something during Kim Bradley & Louise Bliss' presentation of the relationship with food, eating and nutrition; we went away, discussed it, and came up with a brand new pattern, codenamed "The Eucharist", which we then later on presented back to the conference at the Master Class. Ed Grimshaw who was the presenter in charge of introducing energy trance forms and hypnosis noted that this is "live modelling" - new patterns and techniques arising in the moment, brand new, never seen before, and the more powerful and spontaneous for that.
Every workshop at the EMO conference works on the three levels - first, as a personal experience to help the person react and respond to the materials, the topics, and have their own personal breakthrough experiences.
The second level is to understand from the inside out how to do these patterns with clients in a one-on-one situation; and the third level is to teach these new techniques to groups. This 3 tier learning approach is extremely efficient and information rich; and together with the instructions and reminders in the Conference Manual, literally represents a treasure trove of experiences and practical benefits that can be monetized as well in so many different ways after the conference, for good measure.
But that is just a part of the fun. The workshops are the main course of the conference; and the Saturday night party is the pudding with the cherry on top!
We start with a reception and some dinner; the lights go off and then we can "practice our energy dancing"! Needless to say, a really fine time was had by all in the Silk Suite, and many new friends were made.
The Sunday program included a really fantastic presentation by our own Sister Margarita Foley on the topic of inner and outer peace. Many of the conference delegates took this opportunity to work with their own prejudices, inner divisions and blocks to allowing themselves to experience the true meaning of peace in their own bodies, minds and energy systems; I was struck again by how concepts like "peace", "forgiveness" and even "mercy" and "grace" are NOT just words when you know how to do EMO, but come to life for you and me, too - what a gift that is. EMO is incredibly down to earth and practical, like not getting stressed out when you miss your motorway exit and keeping cool and serene on the one hand; but there is also this tremendously true spiritual aspect there, like when "peace" becomes not just a word you bandy about, but an actual EXPERIENCE that you feel in your own body.
I had a truly lovely time with the Crystal workshop; there were quite a few participants who had never really FELT the energy of crystals before and that was amazing to see. I let the class take the crystals out into the sunshine where the whole thing came to life even more as they sparkled and the golden sunlight lend a hand to make some real, deeply personal "personal development magic" straight from nature itself! I made the comment that crystal healing is advised for the forms of injuries that were received at the hands of humans, and now are shy of human energies and human touch. That is something to consider for all EMO practitioners, and especially important for self help work, I feel.
Detlev Tesch from Germany presented an extraordinary workshop on healing events in the life line (timeline) that was a tremendous experience for the participants; and then it was time for the Round Table with all the presenters. In EMO, the round table is really a round table of everyone being present, so we talked about what had been most important for us during this amazing conference, and officially closed the 7th Annual EMO conference at 5pm.
Monday is the trainer's day, and I had something special for the EMO trainers and trainers-to-be that night.
Nicola Quinn and I have decided to step back from "active service" and move into a mentorship role for the trainers who ARE the field of EMO, when all is said and done. It was quite interesting to see that many were quite shocked and a little scared to start with, but with a bit of "soften and flow!" and the good sense of it being time that the next generation takes the welfare of EMO into their own hands for real now began to shine through.
We left the trainers to discuss amongst themselves the new ideas THEY were having not just for next year's conference, but how to further the field of EMO in general, and I do think everyone was most excited and energized by these changes by the time the night was through.
We got together in the gardens and celebrated "Independence Day" as the first stars were coming out - a wonderful memory I will take with me.
Nicola Quinn and I went home the next day, but the new trainers were staying and doing their thing under the stewardship of our most experienced trainer, Sandra Hillawi.
And so EMO enters a new area, one where many people get to do "their thing" with it, and share it in their own way with others, in many different places, different countries, and different applications. Exciting times, new times, and that is one of the hallmarks of EMO - it is absolutely about evolution, and so the field itself loves to walk its talk!
A truly remarkable experience, a real time space event - and now, bring on the future!
With love to all (and love being more than just a word!)
Silvia Hartmann
Designer, EMO
April 2009
EMO 2009 In Pictures
Gatwick Europa, United Kingdom, April 2009
Welcoming intelligent, proactive people from 17 different countries - Hello EMO!
Getting REALLY good at handling emotions is not just for the ladies!
The youngest advanced practitioner so far - well done to Hannah Bradley!
Of course, the EMO Conference isn't ALL about certificates ... :-)
In fact, you could say that the EMO conference is really one big energy party!
Bottoms up!
Getting in the mood for a good spot of Energy Dancing :-)
EMO People just want to have fun ...
... and the mysterious golden balloons were never far away ...
Having fun at the trainer's day
The hardworking DragonRising Team - thank you guys for all your help!
The German speaking contingent laughing at something only they would understand ...!
An extra BIG THANK YOU!!! to our wonderful presenters who made this the most fascinating conference yet:
Ed Grimshaw - Detlev Tesch - Margarita Foley - Sandra Hillawi -
Bradley - Louise Bliss - Silvia Hartmann - Nicola Quinn
All the participants from the 2009 conference in Europa's garden - until next year!
Added
Apr 30, 2009
| |
11,409 Reads
<![CDATA[SN-INDEX-CLOSE]]>
Do you love ENERGY? Do you love working with energy, playing with energy, talking about energy and discovering more about Modern Energy?
The GoE is the place to be for Modern energists.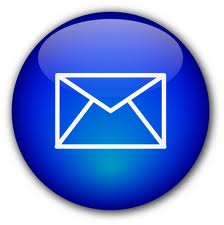 Find out what's on where, who's doing what in energy tapping & Modern Energy. Get special offers & the latest information on special events, workshops and certification courses.