<![CDATA[SN-INDEX-OPEN]]>
EMO & Events Psychology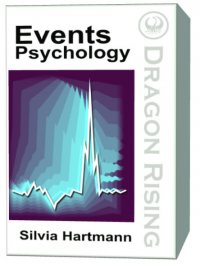 EMO Creator Silvia Hartmann writes: After consultation with the executive trainers from the GOE, it was decided that it is a good idea to update the GoE (MET Prac) trainings materials in line with Events Psychology.

This is going to make teaching MET which is essentially EFT and then branches out into other forms of Energy Psychology methods, a whole lot more cohesive and a lot easier to learn and teach, as well.

So I was asked by someone if we were planning to re-write the EMO trainings as well.

I thought about it and then laughed and said, "You don't need to!"
Added
Aug 24, 2009
| |
8,597 Reads
"EMO is already state of the art and in a way, a couple of lightyears ahead of everything else.

"You don't actually need Events Psychology if you have EMO.

"So someone has a problem because of some event - where do you feel that in your body NOW? Let's treat it, get an energized end state ...

"So someone suffers from repressed memories - where do you feel that in your body now? Let's treat it, get an energized end state ...

"So someone has an addiction - where do you feel that in your body NOW? Let's treat it, get an energized end state ...

"So someone has a problem with an artefact - where do you feel it in your body? Let's treat it, get an energized end state!

"The fact is that I didn't write Events Psychology to further the field of EMO which in truth doesn't need furthering. It's already lightyears ahead! Simple, direct, honest, straight to the problem, no stress in the treatment - perfect, really  :-)

"I wrote Events Psychology for two main reasons.

"The first is to give Energy Psychology and by that I really mean EFT if truth be known, a strong theoretical backbone and a treatment frame that targets it better and lets the power of that approach shine.

"The second reason, and that's my main reason, is to inform people WHO DO NOT KNOW ANYTHING ABOUT ENERGY PSYCHOLOGY, EFT, EMOTRANCE, Project Sanctuary or anything else that we know about how people actually really work and give those people a chance to gain at least some of the benefits we have found over the last 25 years.

"There is a world of people out there who wouldn't touch Energy Psychology with a barge pole, having been told that it's unscientific and woowoo and only for weird people who also believe in fairies.

"These people are missing the boat, BIG TIME, on the advances in understanding the cause-and-effect in people's mind, emotion and behaviour we have made for real in all those years.

"With Events Psychology, I am trying to help them be able to help their clients better, show them some of the techniques we discovered, give them soup without having to hear us preach, as a matter of fact.

"So and although I think that every EMO practitioner will also find Events Psychology fascinating, especially if they happen to be human beings as well as ETPs, strictly speaking, the ETPs don't need it.

"In EMO they got a modality that takes care of all of that and so much more by virtue of design and even without having to know how it works, and that's the sterling thing about EMO.

"It is true that I have put EMO INTO the Events Psychology book in a roundabout fashion, by introducing the Creative Template, the Client/Practitioner Dance, and the energized end state, the "event of healing" that we seek and that spells the end of the problem forever.

"It is true that I hope that some people will be able to get over themselves and take a closer look at EMO as a result of having read Events Psychology.

"But at the end of the day, all of Events Psychology is structurally already built into EMO, so elegantly behind the scenes that you don't even notice it is there, although it all is.

"So, and to answer your question ..." I glanced across to the person who had asked in the first place and who looked a little displaced at this point which made me laugh again, "In answer to your question, no, we won't be re-writing the EMO trainings. They don't need it. I'll encourage ET people to take a look at Events Psychology because it's interesting, but you guys ALREADY OWN IT ALL - and then some."

And there we have it!

Oceans of Energy all around,

Silvia
Silvia Hartmann
Designer, Events Psychology: How To Understand Yourself And Other People
August 2009
---
The Events Psychology Ultimate Package - Silvia Hartmann's Events Psychology explains the relationships between trauma events and all the many other events that make up a person's life, creates the Events Matrix, how to work with this and most of all, how to use this information to create a better future. Events Psychology is only available from DragonRising, and forms the backbone of a modern energist's work, including Energy EFT and EMO Energy in Motion.
Click here for more information and to order The Events Psychology Ultimate Package.
Added
Aug 24, 2009
| |
8,597 Reads
<![CDATA[SN-INDEX-CLOSE]]>
Do you love ENERGY? Do you love working with energy, playing with energy, talking about energy and discovering more about Modern Energy?
The GoE is the place to be for Modern energists.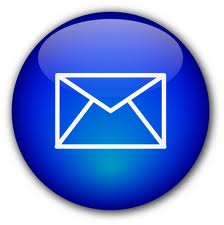 Find out what's on where, who's doing what in energy tapping & Modern Energy. Get special offers & the latest information on special events, workshops and certification courses.