<![CDATA[SN-INDEX-OPEN]]>
EMO By Proxy: Healing Your Pain In My Body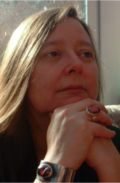 Further from the discussion on doing EMO with stroke victims, here is an article about EMO by Proxy or Shamanic Energy Healing by Silvia Hartmann.
Added
Oct 21, 2009
| |
9,284 Reads
If you are beginning to understand yourself and your energy body, and you can do basic EMO, you can also do something that is very old, very primal, quite easily and directly.

This is shamanic healing or to use the modern term, EMO By Proxy.

Fascinating and magical as it is, it is also as simple as to ask, "Where do I feel YOUR pain in MY body?" and then, to soften and flow the pain away in oneself. In doing so, a process of resonance comes into being that resolves the problem in the other person's energy body at the same time.

For people who find this way of working with energy hard to believe and resist the idea that one person may heal another by taking their problems on board and healing them within themselves, there are simple ways in which to try and test this.

One is to try it out on animals and children.

There are always opportunities around us, for example when visiting a store, there may be a crying child. Simply tune into that child - and listening to its specific cries is more than enough! - and asking, "Where do I feel the child's disturbance in my own body?"

Soften and flow, as we do, and listen carefully - is the child across the store responding? Can you hear a change in their voice? Are they falling silent, even falling asleep?

It's a most fascinating thing but simple enough if we take the interconnected nature of energy fields in any environment as a reality, rather than just a nice idea from fairy land.

Working in this way with animals, likewise, can teach us much; and of course, you can do these shamanic energy treatments with any person.

This is particularly useful when dealing with people who cannot help themselves because they are too ill, disabled or those who simply don't believe in energy treatments and would not even try.

It can also be used to "change the mood" of any person, or even group, in the environment, which can be very useful in dealing with people under any circumstance.

Some people are afraid of shamanic energy healing because they are taking "the other's illness into themselves and might get sick themselves".

This is usually an indication that a person isn't ready to do this kind of work yet, and that's fine, fair enough and simply practice EMO on yourself for a while longer and until you are more confident in handling a wide variety of energy forms.

If a person should find that they have "bitten off more than they could chew" with taking on certain energy forms, injuries or blockages, it is always useful to remember that you're only thinking that because you got scared, and that energy is energy, that it is ONLY an energy and not even yours, at that.

There is an interesting strand to shamanic energy healing, which is that people get attracted to energy forms in this healing that would help THEM in some way if they were to heal it in another.

To demonstrate what I mean by that is that for example, someone may decide on the spur of the moment do try the shamanic healing with a particular crying child. They tune in, start to feel the child's frustration in their own body - and it becomes immediately obvious that this frustration is very LIKE their own, something they often feel, an old energy injury THEY have had for a long time.

In healing themselves so that they can now process the energy on behalf of the crying child, THEY have undertaken a major step in their own evolution - and one that may not have come to light if it hadn't been for the crying child.

So to sum, shamanic energy healing or EMO by Proxy is an extremely effective, fascinating and challenging form of energy work that does as much for the practitioner, when they feel they are ready to engage in it, as it does for the person who is the recipient of this form of healing.

As such, it could be viewed as a vital part of the development of any energy healer - or of any person who would choose to undertake this.

Silvia Hartmann
October 2009
Added
Oct 21, 2009
| |
9,284 Reads
<![CDATA[SN-INDEX-CLOSE]]>
Do you love ENERGY? Do you love working with energy, playing with energy, talking about energy and discovering more about Modern Energy?
The GoE is the place to be for Modern energists.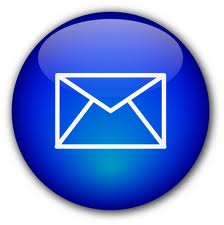 Find out what's on where, who's doing what in energy tapping & Modern Energy. Get special offers & the latest information on special events, workshops and certification courses.