<![CDATA[SN-INDEX-OPEN]]>
Have You Heard Of EMO?

Have you heard about EMO?

EMO was developed by Silvia Hartmann after working with EFT exclusively and intensively for five years.

The first thing you need to know is that ...

EMOTRANCE DOES NOT REPLACE EFT.

EFT is incredibly useful in many different circumstances, it works beautifully and is very much its own thing.
Added
Feb 6, 2009
| |
8,985 Reads
EMO is a different form of energy work altogether and when it is put TOGETHER with EFT, gives a lot of extra flexibility and potential for solving human problems.

Practitioners who are both EFT AND EMO enabled switch SEAMLESSLY between them, as the flow of the intervention and healing treatment unfolds.

EMO is particularly helpful when:
The right opening statement (set up) just can't be found;
When a problem generates too many aspects and it feels that you would have to "tap forever";
When the problem cannot be put into words;
When the problem is so old (from very early childhood and pre-birth) that there are no words to frame an opening statement;
When the origin of the problem have been consciously "repressed";
When there are global reversal present that stop EFT from working;
When something comes up during the treatment that requires the practitioner THEMSELVES to need to treat THEMSELVES quickly and without this being noticeable by the client.


Just as EFT is used in an EMO session "when things get stuck", likewise EMO is used in EFT sessions when progress seems difficult or slows down.

A final benefit of EMO is that it contains energy protocols for use AFTER a heavy duty energy psychology session, to bring overall balance back to the energy system after significant changes have been achieved, to make the client feel good and leave the session refreshed, and fully energised.

This prevents "apex effect" and leads to more referrals as the client leaves with good memories of the session and the practitioner.

EMO is easy to learn, natural and powerful. EMO was designed to work TOGETHER with true healing crafts and methods, from Therapeutic Touch to "talking only" therapies; it co-evolved with EFT and is the perfect extension to that excellent healing and self healing modality.

It has been said that the practice and understanding of EMO takes any EFT practitioner to a whole new level of excellence, and this is certainly true in our experience.

Finally, being able to add EMO techniques to EFT self help sessions unlocks new possibilities and opportunities for personal development, self healing and future creation for the practitioner themselves and that is why ...

... EFT and EMO TOGETHER are such a winning combination.


***** LEARN EMOTRANCE!

The FAST Track to EMO:

Learn EMO in a day, then practice your NEW energy skills with EXPERIENCED practitioners in a wonderful atmosphere of lightness and warmth @

The 7th International EMO Conference!
To learn more please visit:
EMO was especially designed to work with, and to help with, emotional problems. Make sense of your emotions and overcome emotional problems with EMO. EMO is NATURAL and works WITH the body, the energy system AND the mind to produce lasting help, healing and positive changes in the way you feel and the feelings you experience. EMO is gentle and very powerful - try it today and stop the pain of emotions and emotional problems - find your Even Flow, your perfect state of being!
Added
Feb 6, 2009
| |
8,985 Reads
<![CDATA[SN-INDEX-CLOSE]]>
Do you love ENERGY? Do you love working with energy, playing with energy, talking about energy and discovering more about Modern Energy?
The GoE is the place to be for Modern energists.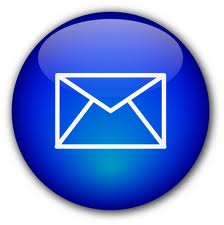 Find out what's on where, who's doing what in energy tapping & Modern Energy. Get special offers & the latest information on special events, workshops and certification courses.