<![CDATA[SN-INDEX-OPEN]]>
"I want my sparkle back!" A Modern Energy Tapping Case Story
This lady is 67 years old, an artist; she suffered a bad fall two years ago and "has never been the same since." Can Modern Energy Tapping help ..?
Added
May 26, 2019
| |
7,218 Reads
"I want my sparkle back!"
A Modern Energy Tapping Case Story by Silvia Hartmann
This lady is 67 years old, an artist; she suffered a bad fall two years ago and "has never been the same since."
She tried very hard to be positive throughout, really co-operating with the medical people and the physiotherapists, trying to keep her life and her activities positive and forward moving, but it hasn't really worked.
She told me, "I feel like I have lost the living part of myself, that I didn't even know I had until it was gone. It's really hard to describe but it's like … everything has gone gray, the colour has gone out of my life, I don't know if you can understand this."
I nodded and she continued, "It's like, what's the point? Why bother? I sometimes wonder if that's what depression is, when you've lost your spark and with it, whatever it was that kept you going."
I said, "OK, well, the spark … that would be an energy thing. Your energy body got a big shock when you had your fall and perhaps we can make it happier today. Would you like that?"
She sighed deeply and gave a little smile. "I guess it doesn't hurt to try."
"No, it doesn't hurt," I said, "That's the beautiful thing about working with energy. When you do it right, it is … nice. From gently comforting all the way to feeling really good, actually."
I had noted the following positive Set Ups as we had been talking.
1. The living part of myself
2. The Colour
and
3. The Spark
I chose The Spark as that felt the most direct and helpful here. From the sense that an energy system that's gone "dark" might need a "spark" to re-start it.
I said to her, "Would you like to do some energy tapping for "The Spark"? How does that feel to you?"
She sat up a little straighter, folded her hands in her lap and smiled at me. "That sounds … good. Exciting. Do I have any spark left?"
I smiled too and said, "Let's find out. Let's make a Set Up together in the Heart Position. How would you like to say it? I want my spark back?"
She smiled quite brightly and replied, "My sparkle. I want my sparkle back!"
"Fantastic!" I said, also smiling brightly now, getting personally excited about getting more sparkle into my own energy system in this forthcoming sequence of energy tapping. "Let's do it!
So the 1st Set Up in the Heart Position was, "I want my sparkle back!"
Even just saying that together and taking a deep breath got me tingling. I knew we were on the right track, and we hadn't even started tapping yet!
I like to say the Set Up out aloud three times, to be sure everyone hears it and understands what we're trying to achieve here, and can help – be it the body, the mind, the energy body, the energy mind, and whoever else may be listening and in a position to lend assistance.

The first time we said it, we were smiling at each other, quite light hearted.
The second time we said it, the lady sighed so, so deeply, and tears came into her eyes as she added, "Oh my, I really do, I want my life back, I want my sparkle back ..."
The third time we said it, the energy was completely different, with a real deep desire, it became nearly a command, "I want my sparkle back."
We started with the top of the head, keeping the other hand on the Heart Centre on this occasion.
As we tapped I could see a tear from each eye rolling down her cheek.
She closed her eyes and we continued.
Nothing much happened on the Third Eye point, small reactions on the Eyebrow point and on the corner of the eye, but the Under Eye point felt sore to me, very sensitive, nearly painful. The lady was hesitating on this point too, her voice had dropped to a whisper.
"Keep breathing deeply," I reminded her, "And touch yourself very gently, with the touch of love. It's only energy."
She continued to energy tap gently on the point, as did I, and more tears flowed down.
"I want my sparkle back," she said softly, and then the tears flowed very fast all of sudden, hers and mine, and she started to take deep, shuddering breaths.
I had us both return to the Heart Position, to stabilise, and to breathe deeply for a while.
After a minute or two, I asked her, "Do you still want your sparkle back?"
Her eyes flew open and she said, loudly, "Damn right I do!" and we both started to laugh at that point. I knew that the spell was already broken.
"Right," I said, "Let's do it! Under Eye – I want my sparkle back!"
This time, we both energy tapped together with both hands on both the points and the energy flow was just amazing. I could feel that everywhere in my body, and the lady was moving too, wriggling, touching the points, smiling, making little exclamations, "Ah! My! Oh my!"
We both stood up at the same time, without a word having been spoken, and then said it together, "I WANT MY SPARKLE BACK!"
Together, we continued to tap with both hands and on the Chin (KO) point, she exclaimed, "I've never stopped sparkling!" and we changed the Set Up to, "I AM SPARKLING!"
I let her say the words she wanted to say so she led the rest of the points:
I am sparkling
I am sparkling through and through
I am filled with sparks of light!
I am living light!
I AM ALIVE.
Wow.
That was AWESOME. What an experience – for me! How was it for the lady?
She was like a different person from when she had arrived. She had gone from grey and withdrawn to flushed, eyes sparkling, smiling, her body in movement, expressive – well, alive!
What did she say, and what did she take from this session, which lasted approximately 12 minutes?
"I just can't believe the change! I feel like I've got the colours back! The world is colourful again! What a gift! I … I really am alive, and I can't believe I … forgot that! Lost that, lost that feeling of being alive. Words cannot express my gratitude to you."
It's brilliant, and yet it's "only energy!"
When you do it right, working with energy directly is so transformational, so educational, and also, so exciting and REWARDING for the practitioner, there really is nothing like it.
We spent some time talking together, about her art, about her ideas for the future, about her realisation that there had been an aspect who did think they had died in that moment, and we sent the aspect some love and healing through time and space.
We talked about "homework" - keeping the Modern Energy Chart visible, and finding Positives in moments of need, and left with much love, both having been truly enriched by the experience.
It made me contemplate yet anew how people don't understand "the Power of the Positives" and how sad that is. Working with Positives is amazing. It really is enlightening and beautiful.
It's not a "one time wonder cure for all ills and maladies."
But what working with Positives in Modern Energy is, is a signpost, a direction, a portal to new beginnings and a very DIFFERENT way to live our lives.
Silvia Hartmann
May 2019
Added
May 26, 2019
| |
7,218 Reads
<![CDATA[SN-INDEX-CLOSE]]>
Do you love ENERGY? Do you love working with energy, playing with energy, talking about energy and discovering more about Modern Energy?
The GoE is the place to be for Modern energists.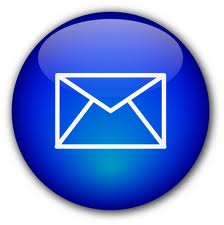 Find out what's on where, who's doing what in energy tapping & Modern Energy. Get special offers & the latest information on special events, workshops and certification courses.