<![CDATA[SN-INDEX-OPEN]]>
Intention, Pain, and Healing In Energy Work
In the realms of energy, things are very sensitive, very very responsive to thought and intention. Here, it matters not just how we do things, but why and the attitude we bring to things has great repercussions. This is not so much of a problem with practitioner assisted work, for here someone on the outside is looking at the system overall, but it becomes crucial in SELF HELP.
Added
Nov 25, 2004
| |
11,612 Reads
When we do energy work for self help, we have to be clear first as to what we're doing, or we might find what we're doing is not as effective as we might like.
A good example of this is pain removal VS actual healing.
These are two very separate issues, and medical folk know that and they are very aware of it.
It is more important to heal the client, than to remove their pain, and from the outside, this is clear. When someone arrives with a bullet in the chest, the INJURY is dealt with FIRST and as the FIRST PRIORITY.
From the client's perspective, this is a different story.
Especially when the pain is great, it is ALL THERE IS and to simply make the pain go away becomes the ONLY priority.
Now, from the outside again, we know and are entirely aware that when the injury is dealt with correctly, the pain will of course also disappear quite naturally and without further ado.
But the person in pain doesn't think like that and so their focus remains entirely on pain removal, rather than on STRUCTURAL REPAIR WORK.
When we work with intention in the energy realms, you can understand how this simple and very natural behaviour can get in the way of REAL HEALING and REAL LASTING RESULTS.
We focus on the pain and the pain alone, and a DIFFERENT event takes place than if we were to focus on the INJURY or that which causes the pain.
Indeed what we often find in energy work is that the pain subsides only marginally and comes back straight away, in spite of much effort expended and concentration very little is achieved - and this is why.
Once we know this, things become easier.
All we need to remember in self healing is not to focus on the symptoms, whatever they may be, but on the injuries which cause them, whatever THEY may be.
We can consciously affirm that "I want to heal the CAUSE of this pain", thinking it or speaking it aloud to keep the focus firmly in the right direction, and so we do not slip off into thinking, "Make the pain go away". This is understandable as an outcry, but systemically it is wrong, and dangerous, and can actually be RESISTED by the parts of us that are completely aware of the fact that to disconnect the feedback system is not the answer.
This is a very simple thing which can make a tremendous amount of difference in all energy work and can also be extended to all forms of manifesting, magic and reality creation too.
SFX
23.11.04
Added
Nov 25, 2004
| |
11,612 Reads
<![CDATA[SN-INDEX-CLOSE]]>
Do you love ENERGY? Do you love working with energy, playing with energy, talking about energy and discovering more about Modern Energy?
The GoE is the place to be for Modern energists.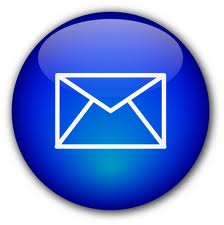 Find out what's on where, who's doing what in energy tapping & Modern Energy. Get special offers & the latest information on special events, workshops and certification courses.