<![CDATA[SN-INDEX-OPEN]]>
The Rainbow Connection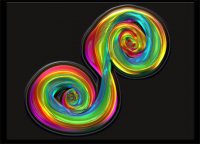 The Rainbow Connection is a simple Erea pattern to begin to flow information between certain thoughtfields or ereas in order to structurally change them both and "widen a person's horizon". This energy exercise is perfect to learn more about thoughtfields and energy information flow.
Added
Jun 27, 2007
| |
12,907 Reads
Like many EMO patterns, the Rainbow Connection is elegant, simple and straightforward - but that doesn't mean it isn't highly impactful.
Quite in the contrary.
Don't just read it, do it for yourself and try it with others.
For this exercise, and especially if you have holistic leanings and tendencies, choose the two concepts of Love and Money.
We're going to use these so don't cheat and try to go with "Light" and "Abundance" or suchlike; Love and Money are a nice conflict that few, if any living human beings have successfully resolved or even aligned, for that matter.
Firstly, point to where in space you would find love, and where you would find money.
This may be near or far, inside your body or way outside, left or right, back or front, up or down, it matters not. Just locate the two concepts in space as is right and proper for you.
If you wish, you may describe them to yourself, or, if you do this pattern with others, have them describe how the reality of these concepts appears to function for them.
Note what hand gestures and body postures accompany these descriptions - warding off motions, waving away motions, blocking manouvres or physical backing away can be observed, amongst many other responses to the ereas (existing energetic realities) as labelled by those two concepts, money and love.
Once we have them established in space, all we need do now is to make the "Rainbow Connection" - a strand of interactivity through which information and energy may travel from one to the other and back again, setting up a communications system, if you will, whilst keeping both respectfully and ecologically where they are.
You can help this along by physically "painting the rainbow bridge" into the air with your hands or gesturing to that effect (as though you could draw this with your hands/fingers functioning like a laser pointer).
Observe yourself/your clients for physiological feedback as you do this and also note how the Rainbow Connection touches and lights up the regions that lie between those two concepts.
Notes:
I prefer this method of creating ecological belief changes and "horizons widening" to the standard NLP techniques related to swish patterns, parts integrations and other treatments that seek to physically move and/or destroy existing ereas for it is my understanding that ereas themselves are never the problem, but their placement in the system and greater scheme of things.
It is a highly generative pattern that is also subtle - although there are usually direct behavioural feedbacks during and after the implementation of this pattern, the change it causes is gentle and very ecological as it unfolds over time and both ereas become changed through their information/energy exchanges.
This pattern is safe for use with children and can be used for any conflict that involves separate ereas, and not just two at a time as in the simple example above.
Connecting ereas for information exchange is generally an ecological intervention; "nice" ereas or "rose coloured spectacle" ereas truly benefit from an injection of counter examples as do in turn the "depressing" ereas to which they may be connected for the truth is that neither type represents reality as it stands.
Silvia Hartmann
October 2000
---
Added
Jun 27, 2007
| |
12,907 Reads
<![CDATA[SN-INDEX-CLOSE]]>
Do you love ENERGY? Do you love working with energy, playing with energy, talking about energy and discovering more about Modern Energy?
The GoE is the place to be for Modern energists.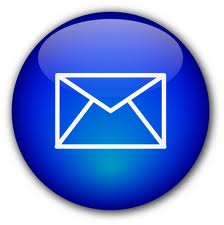 Find out what's on where, who's doing what in energy tapping & Modern Energy. Get special offers & the latest information on special events, workshops and certification courses.