<![CDATA[SN-INDEX-OPEN]]>
Scientific Respectability, EFT & Modern Energy Work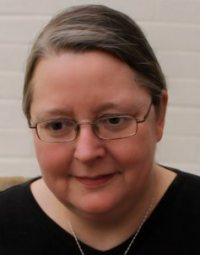 There is this idea that EFT (and other energy based therapies) is "very close" to obtaining scientific respectability and sanction/blessing of various established bodies in fields such as psychology and medicine.

This is of course what we are all hoping will happen, we want this to be so - but it is not the case.

Energist's approaches are NOT on the verge of gaining scientific respectability.

Here is an example of the state of play with Reiki in this year of our lord 2012, which is practised by tens of millions around the world and has likewise, helped literally millions of people overcome all manner of problems.
Added
Jul 4, 2012
| |
8,667 Reads
The concept of ki underlying Reiki is speculative and there is no scientific evidence that it exists; a 2008 systematic review of randomised clinical trials concluded that "the evidence is insufficient to suggest that reiki is an effective treatment for any condition. Therefore the value of reiki remains unproven." The American Cancer Society and the National Center for Complementary and Alternative Medicine have also found that there is no clinical or scientific evidence supporting claims that Reiki is effective in the treatment of any illness.
---


Key points:
Ki (Energy) does not exist
Clinic trial proves that Reiki doesn't treat anything
There is NO scientific evidence supporting that Reiki has any effect on any illness.

Now let us move on and have a look at the state of play not with EFT, but its precursor, TFT.

The reason for this is that EFT is lumped in with TFT as being of the same ilk, "a fringe therapy."

Here is where we are at:
---


A 2006 Delphi poll of psychologists on discredited therapies, published in an APA journal, indicated that on average, participants rated TFT as "probably discredited." The sample included both practising clinical psychologists and academic psychologists.

Devilly states that there is no evidence for the claimed efficacy of power therapies including TFT, Emotional Freedom Techniques, and others such as Neuro-Linguistic Programming, and they all exhibit the characteristics of pseudoscience.

Lilienfeld, Lynn & Lohr also use TFT as an example of a therapy that contains some of the hallmark indicators of a pseudoscience. Specifically, they note its evasion of the peer review system and absence of boundary conditions.

There is concern by clinical psychologists of the adoption of TFT as an unvalidated and pseudoscientific therapy by government bodies and the public at large.
---


I strongly recommend for all energists to read the complete above article to get a sense of how utterly rejecting the scientific community really is of "pseudo-sciences" such as TFT, EFT and "NLP" (?!).

I appreciate how bizarre it must seem to many amongst us, who create reliable results with clients over and over again, who are personally familiar with the absolute reality of delighted users of EFT for self help and with their clients, that the real life experiences of a million people can simply be declared to be "nothing but anecdotal evidence" or, as Kline, critic for the Journal of Clinical Psychology, termed it:

"A disjointed series of unsubstantiated assertions, ill-defined neologisms, and far-fetched case reports that blur boundaries between farce and expository prose."

So, no.

EFT is not deeply and profoundly loved and accepted by the established powers that be.

The fact that many individual psychologists have jumped over the fence to come and join us is irrelevant.

EFT or any energy based therapy is not about to be embraced and validated by especially the established psychology associations.

Don't hold your breath, waiting for this to happen anytime soon either. Really. Breathe deeply.

At the very heart of the problem lies the concept of energy itself. This has not been scientifically proven as the mathematics to calculate the energy dimensions have not yet been invented. Until they are, our third field remains firmly outside the boundary of the scientific establishment and is not welcomed there.

I do not now or have ever found this a reason to be crying, however.

I see an extraordinary space a freedom here, a brand new field which has so much promise, and because it deals with human emotion first of all there is the opportunity that we do NOT have to make the exact same mistakes everybody else has been making for thousands of years.

EFT especially is the perfect grass roots movement. Spread from one person to another, it is impossible to police against it. And the whole concept of modern energy work is an IDEA. Ideas can't be incarcerated or killed so easily. The more people hold this idea, the more it spreads; the more it spreads, the harder it becomes to eradicate.

There may be "the man" standing on the stage with the big loudspeakers and the microphone; but when everyone in the stadium starts shouting, all those voices together WILL drown out the old.

It's the only way real change has ever happened in human history and I say, good!

Perfect.

If you want to change the world and have people really get into modern energy work, get out in the street and tell them.

Don't sit around and wait for "the man" to pat you on the shoulder and say, "It's ok now, I believe you." He never will. The whole thing isn't about THE TRUTH anyway, it is about established interests, entrenched power groups and who gets to tell whom what they can do and how the money is distributed at the end of the day.

Who cares?

Why waste precious time and energy on trying to convince the man against his will, only so he will be of the same opinion still?

Energetically speaking, that's just wrong.

Focus instead on what we do and put your mind, heart and soul (yeah, we have one of those, Mr Man!) into telling and showing as many people as you can what modern energy work can do for a person.

What we do may not be "scientifically proven," but it is actually CORRECT. It is right. That's why it works. I hold that if we stop looking over our shoulders and instead, go forward, doing what's right, then we simply can't fail to change the world.

And if this sort of thing, like calling real modern energy work case stories as reported honestly by real life human beings:

"A disjointed series of unsubstantiated assertions, ill-defined neologisms, and far-fetched case reports that blur boundaries between farce and expository prose."

... really winds you up, then ...

Yeah, I guess we know what we can do.

And they can't.

I rest my case.


Silvia Hartmann

July 2012
Added
Jul 4, 2012
| |
8,667 Reads
<![CDATA[SN-INDEX-CLOSE]]>
Do you love ENERGY? Do you love working with energy, playing with energy, talking about energy and discovering more about Modern Energy?
The GoE is the place to be for Modern energists.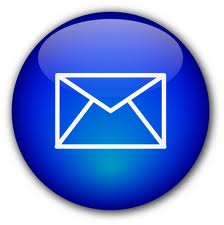 Find out what's on where, who's doing what in energy tapping & Modern Energy. Get special offers & the latest information on special events, workshops and certification courses.