<![CDATA[SN-INDEX-OPEN]]>
Social Media & Modern Energy Magic: The Lucky Star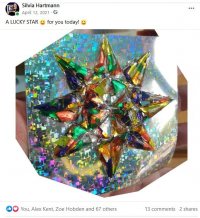 Can we Modern Energists use social media in a more proactive way to aid in our own personal development, both as social media consumers and content creators? Let's find out!
I sent out a LUCKY STAR on social media.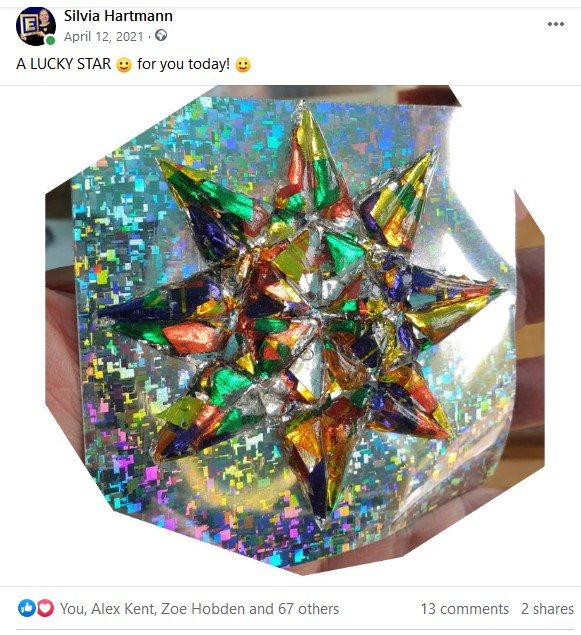 That's like a simple constant - "There is is. It's a lucky star."
Now what happens next?
Some might scroll straight past it. Among them, some will have a quick MEH or a quick NO REJECT response. Some might look at it for a moment. Some may smile. A few might hit LIKE. Even fewer hit LOVE. Even fewer still say THANK YOU. And even fewer still will SHARE.
If we look at this from an energy perspective, will my LUCKY STAR "work"? I've given my "the gift that only I would have to give." Once I've done that, I can do no more.
But that's never the end of the story.
It's the beginning.
Now, it's over to everyone else, individually, with what they want to do with that "incoming energy."
And that's important.
When someone says, "Good luck!" - how do you respond? Wave the incoming little energy star away, "Oh I don't need it ..."? Put up a hand that shows a shield and shake your head? It's nothing, ignore it ...
Or do you stop for a moment and let it "come in" - into your heart, or wherever such a little star may be welcome, in your throat, in your forehead, perhaps your knees or your stomach would appreciate a little kiss of this nature?
We discovered just how shielded folks are to simple good wishes, "Have a good day!" - "Good luck!" - "Have fun!" - "All the best!" during the earliest days of EMO, and what a huge difference it makes to let them in. One doesn't feel so lonely any longer. Strange, that ...
Social media became a tsunami then that washed us all away but we're still human, and our energy exchanges are still the same, even in the virtual spaces.
What would happen if we applied what was learned in EMO to social media? To just take that flash moment to STOP and make sure an energy gift gets to come in through the shields we've built up to protect ourselves?
I know from experience that this sets up a pattern, whereby blessings get a "pass" through the shields quickly and automatically. Like the energy body learns what's allowed in and what isn't. Very interesting, and also very beautiful.
Very healthy, one might even say!
So the blessing gets in, and a THANK YOU results. Now we are back to me.
Now I need to take a moment and EMO that star. This makes me more powerful and perhaps my next blessing will be ... more effective?
Who is to know?
And here we come to a general observation about life itself.
We should not "mindlessly" go through life some helpless cork bobbing out of control on the river of insanity.
Likewise, we should not be "mindlessly" scrolling through our social media feeds, and the platform doesn't matter.
Perhaps we should start to more consciously, actively, with volition, search for the little stars (unconsciously of course, we already do!) and then stop to receive them.
Just for a week or so, until the pattern goes on automatic pilot.
The content creators, stop to receive the likes, the loves, the thank yous and the shares.
This creates an uplifting spiral for everyone, and social media may even become a prime personal development opportunity for Modern Energists, rather than a brain destroying, mind numbing, soul sucking waste of time.
Nice idea! Don't you think ..?
<![CDATA[SN-INDEX-CLOSE]]>
Do you love ENERGY? Do you love working with energy, playing with energy, talking about energy and discovering more about Modern Energy?
The GoE is the place to be for Modern energists.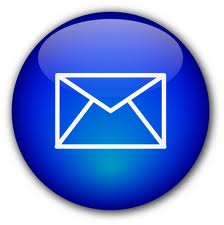 Find out what's on where, who's doing what in energy tapping & Modern Energy. Get special offers & the latest information on special events, workshops and certification courses.