<![CDATA[SN-INDEX-OPEN]]>
Superfast EMO Stress Relief Plus 3 Simple Energy Exercises
Here is our "superfast EMO stress relief" exercise, followed by three easy EMO energy exercises for you to try to get a feel for EMO and what it can do for you - without any training or study so far!
Added
Mar 14, 2004
| |
26,068 Reads
The Superfast
EMO
Stress Release Technique
Press PLAY - This is an excerpt from the DragonRising Radio Show.
3 Easy EMO Exercises
Learning To Follow With Intention

1. Touch or have another touch you lightly with one fingertip on the arm or some other part of your body.
2. Have them lightly massage or tap the area.
3. Follow the touch as it travels through your system with your intention.
4. Repeat on different parts of your body until such touches flow instantly and smoothly.

Emotional Healing Exercise

1. Call up an old emotion you know well and which you can feel in your body.
2. Where do you feel this in your body? Show me with your hands.
3. Place your hands and your attention there and consider where this energy would want to go. Assist it in softening and beginning to flow through its rightful channels, whatever they may be, all the way through and out.
4. Re-call the original experience and repeat until it flows instantly and cleanly, and the original 'emotional pain' is no more.
5. You know the problem is truly healed when instead of pain you experience a pleasurable, charging sensation (the 'energised end state' - beyond mere symptom cessation).

Feasting On Energy

1. Find any object, person, plant, animal, landscape, music, work of art, weather, etc. and tune into its energy.
2. Drop any shields you might have to this 'incoming energy'.
3. Where do you feel it in your body?
4. Where does it need to go?
5. Assist in flowing it freely through its requisite channels, all the way through and out.
With just a little practice, EMO gets BETTER and BETTER.
EMO is wonderful, especially when shared with friends, so
ENJOY discovering YOUR Oceans Of Energy!
For further information, please refer to The Patterns and Techniques of EMO, Vol. 1,Oceans of Energy



Added
Mar 14, 2004
| |
26,068 Reads
<![CDATA[SN-INDEX-CLOSE]]>
Do you love ENERGY? Do you love working with energy, playing with energy, talking about energy and discovering more about Modern Energy?
The GoE is the place to be for Modern energists.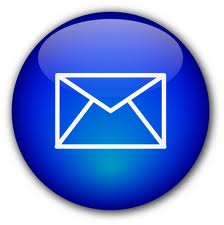 Find out what's on where, who's doing what in energy tapping & Modern Energy. Get special offers & the latest information on special events, workshops and certification courses.