<![CDATA[SN-INDEX-OPEN]]>
EFT & Energy Psychology Telephone Consultations

Telephone Consultations

Many meridian therapies, such as EFT, TFT and TAB, can be very successfully conducted over the telephone.
Added
May 2, 2001
| |
8,298 Reads
Telephone Consultations

Many meridian therapies, such as EFT and TAB, can be very successfully conducted over the telephone. This is a real boon for those who can't travel, are bedridden, or who are too far away from a good therapist.

It is also sometimes a *better* choice than a face to face consultation, especially in cases of agoraphobia and panic, where the very idea to have to leave the house, get dressed and travel to a therapist's office, causes more distress still.

Like any session, the first thing is for the telephone client to learn the points and how to tap/tab/manipulate them. Some therapists send out material before the actual session such as a large chart with the points clearly marked, to cut down on explanations and time and for the client to refer to as the process unfolds. For EFT, it can be helpful for the therapist to tap on the telephone and have the client do the same to judge how fast to tap, and with how much strength. Some clients "hit" themselves too hard, and others don't
put enough energy into the process, so this is a good way to adjust the strength of their tapping when you can't see them.

The second part, where the problem is discussed and the therapist listens carefully for tell tale statements that will later be used for starting affirmations and to tap on, is not so different from a face-to-face session. For someone who hasn't done so consciously before, it is amazing how much you can tell through someone's breathing patterns and
changes in their tone of voice about their state of mind. Any therapist who does telephone consultations on a regular basis will know how much it sharpens ones perception of these things, and how, in some cases, these indicators are far more immediate and accurate than visually noticeable changes can be.

The third part is to start the process and to guide the client through it. Deep sighs, the onset or cessation of weeping, yawns all tell when an energy shift is taking place. This can take a while, and it's important not to hurry through this. Some long standing problems do have many aspects.

The last step is to test for the change. This is either done using something like the VOC scale or SUDS levels - the client is asked to rate their own internal changes; but with the advent of mobile phones, real tests for things such as spider phobias can be done by the client walking into a pet shop with the therapist a thousand miles away on stand by - just in case there was an aspect that was overlooked!

Testing is absolutely essential. Not only does a good test tell the therapist when the work has been successfully completed, it also ratifies the change to the client's conscious mind - the energy therapies can work so rapidly, that a problem can be
completely healed yet the client had the problem for so long, they can't believe it has really gone away! In cases where real life tests are impossible, the therapist usually does their best to encourage the client to get the old symptoms back. If they do come back, it simply means that an aspect has been overlooked or some more work needs to be done in order to really make the change "stick" in all ways, under all circumstances.

Some therapists like to do a back up interview about a week to ten days later. They like this because they like being told how wonderfully it had worked, and that always makes the
therapist's day! However, in some cases it can be helpful if "an aspect got away" or if the client has any questions, or would like to discuss discoveries they have made whilst using the process in the interim.
Silvia Hartmann, June 1999

Added
May 2, 2001
| |
8,298 Reads
<![CDATA[SN-INDEX-CLOSE]]>
Do you love ENERGY? Do you love working with energy, playing with energy, talking about energy and discovering more about Modern Energy?
The GoE is the place to be for Modern energists.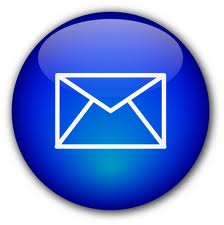 Find out what's on where, who's doing what in energy tapping & Modern Energy. Get special offers & the latest information on special events, workshops and certification courses.