<![CDATA[SN-INDEX-OPEN]]>
The Creepy Black Shadow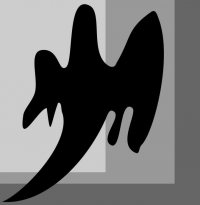 Here is a fascinating energy story about a haunted warehouse and a creepy black shadow by Silvia Hartmann.
Added
Jun 5, 2019
| |
3,864 Reads
The Creepy Black Shadow
An Energy Story by Silvia Hartmann

"OK so you're going to think I'm completely crazy …"

I love that one as a conversation starter. It could go almost everywhere, but it usually goes somewhere interesting, and almost never turns out to be crazy in any description of the word.

I smiled and nodded encouragingly and the person continued in a rush, "... but I think our warehouse is haunted by a black creepy shadow."

Now we need a little context to continue.

We are indeed, in a warehouse at the edge of an industrial estate in East Sussex. A husband and wife team run a business together, which once had a proper shop but is now done excusively over the Internet, and it's fairly successful, with users all over the world.

They go to work together in the mornings, do their online marketing and customer services, ordering and packing of items, and go home in the evenings together.

The warehouse isn't huge but it's not small compared to domestic dwellings, and is partitioned off into sections for offices and where certain items are kept for dispatch.

And it's apparently haunted by a black creepy shadow …

"Tell me more about that," I said quietly and seriously.

The person sighed deeply. "Come with me, I show you where it is."

We walked to the very end section of the warehouse and I kept a look out for possible physical problems, such as a rogue overhead light, pipes under the ceiling or other things that could cause random shadows.

The end section had larger racking shelves, upon which larger speciality items lay wrapped in black plastic, which did look a bit creepy but not unexpected in this warehouse. The lighting was good, there was a row of small windows under the roofline, a fire exit door to the left and it all felt and looked quite normal.

The person stopped and sighed again.

"Well, it's around here. When I work here, all of a sudden it gets cold, and then behind me I see the shadow from the corner of my eyes, but when I turn around, it is gone.

"And now you think I'm crazy, right."

It was time for my StarTrek speech …

"Did you ever watch StarTrek?" My person nodded. "Well, if any of them had any strange experiences, they would immediately tell the others and everyone would get together in the staff room, and sensor sweeps were ordered, and the whole ship was searched.

"It was always properly investigated, because it could be aliens, malfunctions, all sorts.

"Nobody ever said, "Oh you're just crazy ..." because that is a stupid reaction, and could put the whole ship and all the crew in danger.
"Investigating such things is the right thing to do!"

The person looked much happier, as people always do when I give the StarTrek speech, because it makes perfect sense, is logical, and indeed, INVESTIGATING rather than telling people they're crazy is really, the right thing to do.

So I asked, "When is the last time it happened? What was the time of day?"

"About a week ago," my person said, "I was here, doing a stock check, it must have been around 3 in the afternoon."

"OK," I said, "And what was the weather?"

"It was sunny outside, a really lovely spring day." The person sighed and smiled a little. "I was thinking how much rather I'd be outside, in the garden."

I nodded. "And what happened next? Can you show me where you were?"

The person moved forward towards the racking and stepped a experimentally a little this way, then than, and found the right place, which was immediately obvious because they became still and their body movements stopped. They stopped breathing too and so did I, and now there was a real sense of something not being right here.

I went to stand closer to the person who was looking directly ahead at one of the wrapped items on the shelf.

"I can sense something too," I said to them, "It's like something … happened here."

They turned to me. They had gone pale and looked unhappy. "What's going on? Is this seriously … being haunted? Where is this coming from? It was never there before ..."

When in doubt, use the Heart Position! This is the thought that came to me strongly. Whatever it was, and whatever it is, when you're energy higher, it's always easier to deal with.

So I suggested this, and my person gratefully followed into holding the Heart Position and we took some deep breaths together. I noticed that at least for me, "the lights became brighter" almost right away and the sense of doom disappeared.

How curious …

"How are you feeling?" I asked my person who looked better now too and had a little more colour in their face.

"Yes, better, thank you," they said and added, "I had a thought as we were doing this. Now it might sound crazy ..."

"Please, let's not! Just say what you thought, it's important!"

"Alright … thank you … well, I thought of … there used to be three of us working here. We used to have a business partner."

"Oh? What happened to them?"

Here, the person sighed deeply, very deeply and their shoulders dropped, so did their head.

The said very quietly, "They … betrayed us. Stole money and just left." They kept their head low but the voice betrayed the tears anyway. "I thought they were … a friend ..." and here, my person put their hands in front of their face and started to sob, deep, hard sobs that shook their whole body.

I put my arm about their shoulder and focused on standing strong, sending them energy, supporting them through the process that had just happened here.

It's only energy …

After a little while, the person started to calm and the sobbing subsided.

Instead of saying anything, I picked up their hands and guided them to their heart, back to the Heart Position. I stepped away and did likewise.

The person blew out a long, long breath through pointed lips.

"Oh … my … god ..." they said slowly, "This is … what's been haunting me ..? The betrayal … it was … I didn't realise … it broke my heart ..."

I just nodded and continued to breathe deeply in the Heart Position, supporting my person here, but also supporting myself, for I well knew exactly what they were talking about. These sort of experiences really are heartbreaking, even if we don't realise at the time.

We talked a little more, did a little more Heart Healing, but the spell had been broken and we both knew it.

Now, on the other side, my person could perfectly understand what had happened.

They had had their suspicions about the third partner, but had held firm that they were a good friend and would never do such a thing; and on a bright and sunny day, when they were standing right there in front of that exact shelf, they had been told all the money had gone, and the partner with it.

"It was like the sun stopped shining, and it went dark and cold, all of a sudden," they said reflectively, "Yes, and that was the same feeling I've been having …

"So I made that happen? I made it all up?"

"Well," I said, "We have to be careful here. You didn't make up the heart break. You didn't make up the experience when all of a sudden, everything went dark and cold. That was exactly what you felt on that day, and you re-experienced it every time when the light was just right and you came near to the exact position you were in that day before the shelf.

"It's perfectly natural."

"So … the creepy black shadow is now gone ..?"

"What do you think?"

The person already nodded before they had time to think about it.

"You know, our business took a real downturn after … that. I wonder …"

"... if it will take a real upturn now ..?" I said and couldn't help but smile.

The person smiled back. "Yes, I thought the same thing! Wouldn't that be marvellous!"

"Yes it would!" I laughed, and we shook hands, and wished each other much success with our endeavours of the future.

Silvia Hartmann
June 2019
Added
Jun 5, 2019
| |
3,864 Reads
<![CDATA[SN-INDEX-CLOSE]]>
Do you love ENERGY? Do you love working with energy, playing with energy, talking about energy and discovering more about Modern Energy?
The GoE is the place to be for Modern energists.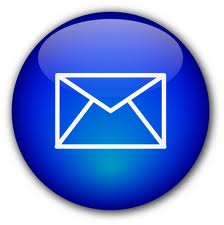 Find out what's on where, who's doing what in energy tapping & Modern Energy. Get special offers & the latest information on special events, workshops and certification courses.