<![CDATA[SN-INDEX-OPEN]]>
The Energist - May 2014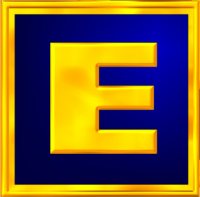 Welcome to the May 2014 edition of The Energist
May has been a busy time for the GoE team. The big news is that we're delighted to announce the full line-up of Presenters for the 2014 EFT & Energy Conference which takes place in November in Eastbourne. I'm sure you'll agree that it is an impressive and diverse list! We also had great fun attending the 2014 Mind Body Spirit Festival at Earls Court, giving demonstrations of Positive EFT to the receptive crowds.
- Josh Alliston, Editor
In this issue:
Added
May 29, 2014
|
7,058 Reads
Events: Conference Presenters Announced!
Hot off the press, we're delighted to announce the line-up of fantastic Presenters for the 2014 EFT & Energy Conference this November in Eastbourne. Tickets are selling fast, and with great free bonuses for booking and a massive 50% discount that ends on Monday 2nd June, we really recommend you book now to avoid disappointment.
We're delighted to announce the following fantastic Presenters:
Article: Show Me You by Sam Thorpe
AMT Trainer and Presenter at the 2014 EFT & Energy Conference Sam Thorpe writes: One of the most profound experiences for which I am grateful to Silvia is the beautiful and loving exercise of shaking someone's hand and giving them full attention whilst you say; "I don't know you. I would like to know you. Show me you."
It was taught to us after the Energists handshake; "Hello, my name is Sami and I am an Energist!"
When Silvia first introduced this exercise I was brought instantly to tears. Tears of remorse, love and gratitude with the simple realisation that, more than for anyone else, I needed to say this to my husband, my family and the people I 'knew'.
This exercise draws attention to the preconceptions we may have about our clients and about the people we meet. Based on our own experiences, we categorise and surmise and, rather than 'intuit', we 'presume' and filter the person in front of us. All this we do before they have even had a chance to exist within that time and space that we call 'now'.
Links:
News: A History Of Tapping – Optimal EFT Update
Last month EFT creator Gary Craig announced the next stage in his evolution of Emotional Freedom Techniques, called Optimal EFT, which is said to be a combination of meridian tapping, "Spiritual Principles" and Quantum Physics.
As of the first announcement on Optimal EFT, there is little known about the process, other than that is combines "Spiritual Principles" such as the belief in a "Creator" and the idea that "birth, death and disease do not really exist and neither does time nor space", with Quantum Physics and tapping. Craig has written an Essential Intro to the technique, which offers some of the principles behind it, with the promise of more information to come soon.
Links:
Events: The GoE at Mind Body Spirit Festival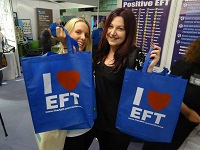 The GoE exhibited
Silvia Hartmann
's
Positive EFT
at the
London Mind Body Spirit festival this weekend, exposing the new technique to the thousands of people in attendance. Over four days we gave hundreds of one-to-one and group demonstrations to show how raising positive energy on what you want out of life focusses your mind, physiology and energy system on achieving your dreams.
A big thank-you to Silvia Hartmann, Stephen Kent, Sandra Hillawi, Sophia Davis & Melanie Bryceland for being the faces of The GoE - and also to Josh, Zoe and Martin for their organisational efforts before hand.
You can now read several short reports on the event, along with seeing lots of fantastic photos, on our website.
Links:
Welcome New Members: April 2014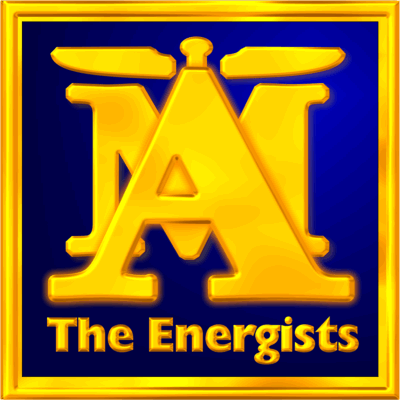 We love welcoming new faces into the GoE family, it brings us such warmth and happiness. So please join us in welcoming and congratulating our everyone that successfully completed an AMT accredited course last month.
Please welcome...
Martina Barrett (MET Advanced Practitioner), Evelyn Beaulay (Trainer), Maryke Blom (EMO Practitioner & EMO Advanced Practitioner), Bernie Denning (MET Advanced Practitioner), Suzanne Dunne (MET Advanced Practitioner), Linda Ellerker (EMO Advanced Practitioner), Paul Grant (MET Advanced Practitioner), Marion Hind (Positive EFT Practitioner), Agnes Lau (EFT Master Practitioner), Bridin McKenna Hyp.Dip (LHS) NLP Dip. Psychotherapist. (Trainer & EFT Master Practitioner), Annemarie McQuade (EFT Master Practitioner), Emer Mullarkey (MET Advanced Practitioner), Scholasticah Nganda (MET Advanced Practitioner), Muriel O' Gorman (MET Advanced Practitioner), Michelle O'Neill (MET Advanced Practitioner), Henry Schwab (MET Advanced Practitioner), Linda Sinclair (EFT Master Practitioner), Vanessa Tallon (MET Advanced Practitioner), Merve Tufekci (Trainer), Boon Leong Barney Wee (EFT Master Practitioner), Nikola Djambazov (Energy-in-Motion Master Practitioner), Sonia Richards (Energy-in-Motion Master Practitioner), Liora Rosenburg (Energy-in-Motion Master Practitioner), Christoph Ruebenacker (Energy-in-Motion Master Practitioner) and Lorraine Somersall-Weekes (EFT Practitioner).
Links:
Events: May - June 2014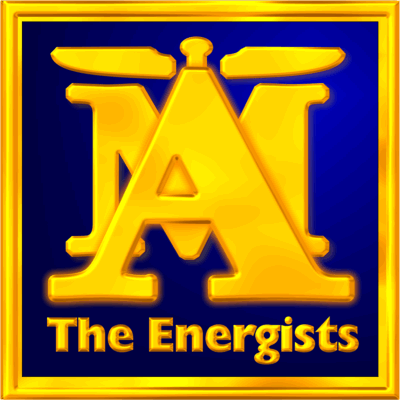 Have you been thinking about becoming a practitioner, or taking that extra course? Are your skills in need of a little polish or you want to learn what's new? Don't wait, book your place at an event in May and June today!
Click here to see all the upcoming events in May, and click here for all the events in June.
Links:
Case Story: Energy EFT and Project Sanctuary by Guillermo Peña Acuña
Emotional Freedom Techniques
are so versatile. Since they were first introduced by Gary Craig in the 90s they have been combined with dozens of other techniques and therapies, with some great results. One of the most interesting combinations is with
Project Sanctuary
, a technique that helps you access your Energy Mind with ease.
In this case story GoE Trainer Guillermo Pena Acuna demonstrates this fantastic combination with some amazing results.
Guillermo writes: Rita felt the centre stone of all her biggest triggers were stuck in the seventh cervical, so I propose to make a Healing Habitat (Project Sanctuary) for her seventh cervical, and she agrees and makes the PS invocation, immediately she is in a heaven of floating light.
Rita is floating, only feeling the support of the hands of her guardian in the back of the neck. Her guardian says all you have is healing by movement, and starts to softly move her column, she feels an extraordinary liberation. I ask how this feeling is - "I have the sensation of freedom for the first time in my life".
So keep this sensation and let´s tap on it. We did 3 rounds until she was nearing an end state. Rita stayed in a PS state, then she has a shift and says "movement is connecting me through life". She feel the first stuck energy is moving and it is about her femininity, it is about being a woman.
She discovers that all her life she hated being female. The cause is; all the females of her family were slaves to their gender, so she was against this and couldn't be proud to be female. Rita feels a sharp pain in her ovaries, so we resume Energy EFT until she feels better and sees her beauty in the serenity. It is wonderful to feel being female, the infinite capacity to give and to receive...Rita says I can touch the earth, be the earth, I am beautiful.
We were both laughing now and delighted by what had happened. It was a nice and deep process.
Links:
Animal EFT Case Story: EFT & a Dove in Deep Shock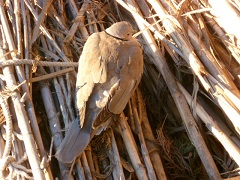 If you love animals as well as EFT, then this Case Story is for you. Here Marie Holliday, organiser of the Animal Energy World Conference, writes of a case where she used EFT to help a bird suffering from severe shock.
Marie writes: I would like to share this simple story and hopefully encourage everyone who uses EFT to try it with animals, birds and wildlife especially the times we can feel helpless and that's where EFT can step in. A few weeks before Christmas we had been watching the progress of two nesting doves who hadn't taken flight yet and were preparing for their first flight from our fig tree (which was then with thick leafy cover). They managed their first flight successfully even with our three dogs with keen eyes on them!
Links:
Article: Surrender to Conception, Birth & Motherhood with EFT & Family Constellations by Tamara Donn
AMT Trainer Tamara Donn specialises in supporting women's transitions through life. This article comes from Tamara's blog, and details a recent training, along with some great photos.
She writes: Recently I had the privilege of training some wonderful and wise birth professionals in the art of EFT to enhance their support of women during their transition into motherhood be it with fertility, pregnancy, birth or early motherhood.
One area where I feel there is not much support is with the concept of surrender.  For more on my own experience of surrender, see my previous article.  For many people these days, this word congers up a sense of giving up, resignation or weakness.  This is not the kind of surrender I am talking about.  Surrendering from a place of strength and power can empower the various stages of the motherhood journey.
Links:
EFT Case Story: Just go with the flow by Fiona Dilston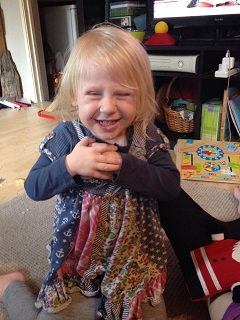 This interesting and heat-warming Case Story from EFT Master Practitioner Fiona Dilston shows that when dealing with issues of chaos and being overwhelmed, you just need to go with the flow, keep tapping and you can still reach those magical positives.
Fiona writes: A Homeopathy patient of mine (who I will call Jane) Facebook messaged me saying that she was not coping very well and needed an urgent appointment. She is a mum of four children under ten, with three of those under five. After a short discussion I asked her if she was willing to try EFT and she replied with an unequivocal yes! So we set up a Skype call for that evening, ostensibly when the children would be in bed!
I asked her to tell me what was going on and her reply was "There is too much going on and not enough happening, nothing is happening. There is so much to do, I look around and it is a mess....it is like trying to sweep treacle. My husband works forty hours a week but has a forty five minute commute each way and he is out of the house two or three nights a week. I am the only person who wants us to move house and there is no help. The dishwasher is broken and the electrics are broken...what's the point? No-one cares..."
Links:
EFT Case Story: EFT & A Stress-Based Smoking Habit by Lionel Thebe
This fantastic case story from Lionel Thebe, a student enrolled on the EFT Master Practitioner distance learning course, tackles multiple issues including smoking and failing exams, that stemmed from work-related stress.
Lionel writes: When I met Peter and shook his hand, I noticed he had a pack of cigarettes in the other. Peter came to see me and told me that he has the recurring problem of smoking an entire pack of cigarettes in one day when he feels stressed. Peter usually does not smoke. This behavior is in place for the last 3 years. He hates this habit because he feels sick after smoking all of a pack straight.
Links:
Thanks to everyone that has contributed to this month's newsletter. The amount of positive, enthusiatic case stories we have been receiving over the last few months has been hugely encouraging. Please keep them coming in.
Best wishes,
Josh
Josh Alliston
www.TheAMT.com
Added
May 29, 2014
|
7,058 Reads
<![CDATA[SN-INDEX-CLOSE]]>
Do you love ENERGY? Do you love working with energy, playing with energy, talking about energy and discovering more about Modern Energy?
The GoE is the place to be for Modern energists.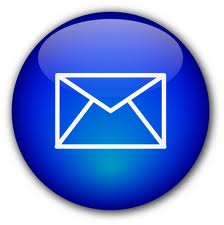 Find out what's on where, who's doing what in energy tapping & Modern Energy. Get special offers & the latest information on special events, workshops and certification courses.