<![CDATA[SN-INDEX-OPEN]]>
The Energized End State - Challenge & Opportunity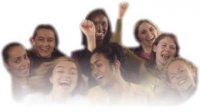 The "Energized End State", the extraordinary feelings of energy charging through the body, bringing life, joy and happiness literally in an instant, is very desirable and one of the hallmarks of EMO which sets it apart from (m)any other form of healing - but why is it that so many ETPs find it so challenging? What are the hidden opportunities for healing not just a problem, but a person's life inherent in the EES? Dr Hartmann takes a closer look at the Energized End State.
Added
Feb 10, 2007
| |
10,936 Reads
The Energized End State -
Challenge & Opportunity
One of the most unusual and remarkable aspects of the EMO system is the quest for the energized end state - a state of being where the previously existing problems are gone but have not been replaced by a feeling of "peace", but instead with the total opposite of the original problem: instead of sadness, there is now joy; instead of anger, there is delight; instead of depression there is high energy and delightful excitement that literally buzzes through the body to the degree that you can't sit still any longer.
The energized end state is a full body experience that is really remarkable; many say it is an unforgettable experience. It is also an undeniable experience.
This means that the energized end state doesn't just take place in a person's imagination but it is absolutely felt in the body, it causes behavioural changes and visible physiological changes, for example the skin can be seen to look flushed and lively; movements are clearly more energetic, brighter, livelier and many people express their internal sense of delight in laughter, clapping their hands, getting up and dancing.
The energized end state tells an ETP (an EMO practitioner) that the problem has been cured absolutely.
When the energized end state has come into being, whatever the problem was is now overcome and it will NEVER come back in its original form from that moment forth.
That is an extraordinary thing indeed but only to those who haven't experienced this for themselves; anyone who has had the experience of an energized end state will know that this is absolutely correct, and structurally systemic, in fact.
Breaking Through The Old "Peace" Entrainment
It is also extraordinary how difficult people in general find it to put this into practise - to go for the energized end state each and every time, as it is supposed to be not just the happy end result of any EMO treatment at any time, self help in the field or in a therapist's office just the same, but also as it denotes the end of the treatment for that problem as well.
Especially beginner ETPs often find themselves stopping too soon and ending the session (or the self help treatment) in a state of "peace" instead - an absence of emotion and energy, one way or the other.
Now don't get me wrong - peace is sort of nice, but it isn't actually the answer to our problems as we will see in a little while.
What's Wrong With Pursuing The Energized End State?
The reasons that ETPs stop short of reaching the energized end state, the real end of the session and completion of the treatments, are usually as follows:
No. 1 is that they in the heat of the moment truly forget that there is more to be achieved than peace. It seems that a lifetime's conditioning of looking for nothing more than a cessation of pain, an absence of pain, has erroneously led us on masse to believe that peace is the best a (hu)man can get. That the sense of relief when the pain stops is the ultimate in "feeling good". And this has been laid in as a target now so it appears when this huge sigh of relief comes, with it comes the idea, phew, that's all over now!
As the energized end state is in fact a necessity to both test the new workings of the energy system, as well as an important mind/body/spirit EVENT in an of itself (more of that later), it isn't actually true that "it is all over" when the big sigh of relief has been breathed. That sensation of peace, or the ABSENCE OF PAIN, is only an intermediate step stone, and certainly not one where one should aim to set up camp permanently - at least not if one really wants to change one's life, state of health, attitude and effectiveness in the long run.
The second major reason for ETPs not driving on towards the energized end state is the erroneous belief that "you can't take a client from a all the way to z in such short a time".
So if someone turns up with a major, major emotional problem (problem in the energy body) which causes multiple symptoms, extremely disturbed thoughts, AND it has been going on for a very long time, causing thereby major havoc in that person's life, it often seems to an ETP that it isn't ecological to have them be in the opposite state to all of that in a very short period of time.
The ETP might have had past entrainments and teachings which hold that things must be healed slowly, so that the client can consciously keep up with the changes, that they can get used to changes slowly and a little bit at a time.
This is extremely unfortunate because the opposite is true.
It is well known that "trauma formation" is EXTREMELY FAST - it happens instantaneously in fact in a response to environmental happenings.
When a person is raped or robbed, for example, it doesn't take long drawn out time spans with little step stones to produce a problem in the energy system - it is one time events, single instances, particular moments where EVERYTHING CHANGES.
This is exactly the same for traffic accident victims, abused children, soldiers in a war and in fact for any person, any time who has sustained what we might call a severe injury in their energy system.
And with this observation we come to the real reason why we need the energized end state to be exactly that - a HIGHLY ENERGISED EVENT for the mind/body/spirit system of the human totality.
To Overcome Events, You Need Events!
An unusual rush of energy through the energy body creates an event.
This is what happens during the formation of Guiding Stars, positive events that become locked in and where the individual is doomed to endlessly repeat certain behaviour patterns in order to achieve that "rush" again, just the same as it happens when we are dealing with a negative event that holds a high charge, such as accident, injury or personal intrusion to create a trauma.
The fact is that highly charged events are both addictive as well as sought after by the human energy system.
To combat the IMPACT of these types of events on the energy system, we need a similar charge of impact to replace them, to take their place, and to essentially re-direct our neurology and all over totality systems to seek out different events altogether.
THAT IS THE STRUCTURE OF CHANGE.
As long as an injection of heroin remains the best experience, the highest charged experience, and there is simply nothing else that could compare to that experience, it structurally cannot be replaced.
Likewise, if all other experiences pale into insignificance to the intense charge of a traumatic experience, there is nothing to counter-balance this, there is nothing as important as that. Structurally, it also cannot be replaced as a focus of attention - and this gives the erroneous impression to others that people are fond of their traumas or don't want to "let go" of them.
The energized end states (plural!) that occur when an EMO process is completed TEACH us many things about ourselves and our personal responses to highly charged states of being.
1. The energized end states are a LIVING COUNTER EXAMPLE to the idea that it needs extraordinary circumstances (good or bad) to feel so profoundly charged and so profoundly alive.
2. The energized end states are EVENTS in their own rights - where before there was a lot of nothing with some peaks of trauma states, now these energized end states join these peak experiences - and that changes everything, from the self concept to future expectations.
3. The energized end states are deeply nourishing to the ENTIRE energy system, and the ENTIRE mind/body/spirit totality. Just as trauma experiences impact "just about everything" about a person - what they think, how they feel, how they act, what they believe about the world, how they sleep, what music they choose to listen to and on and on! - so do energized end states.
It is this last point that makes the energized end states so especially important for the business of "change".
Energized End States Change Lives.
Any - ANY! - experience of any energized end state (which can be obtained just by tuning in to a flower or a sky, a person or a colour, and NOT JUST as a result of a healing intervention or treatment for an existing problem, let us remember!) becomes a counter balance to the previous store of "life experiences".
Energized end states are the true energetic remedies for the problems in our energy system.
They bring our energy systems to life, they brighten our spirits and they have the power to literally re-write the story of our lives from the point of the first time a person experienced one of these highly charged states that came about NOT BY ACCIDENT, but instead, by USING OUR ENERGY SYSTEMS THE WAY THEY WERE DESIGNED TO BE USED.
This is the most important point of all.
Guiding Stars and Trauma events both "come out of the blue".
They are NOT under a person's control, they just "happened to me".
Energized end states, on the other hand, can be just as powerful and far more powerful still with a little practise, AND they are TOTALLY there for the asking.
They are under the person's control, and a person can CHOOSE TO HAVE THEM - or not.
A person's life is a collection of EVENTS.
If you ask any old person about their lives, they will NOT remember "times of nothingness" or "peace", if you will.
They will remember triumphs and disasters, Guiding Stars and Traumas, in other words - they will remember ONLY the highly charged events.
This is why the energized end states are so centrally important and beyond important - they can give a person the opportunity to re-write the "connect the dots" lifeline of highly charged events by giving them the opportunity to choose the events that will be included in the final reckoning.
Even if their previous life was full of trauma - 150 events of high trauma in a sea of nothingness - and even if they have only 1 month left to live, if they were to really go at it, they could finish up with 151 highly charged energized end states - and you could say that life was then worthwhile, for the good experiences outweighed the bad ones in the final count.
Most people don't have 150 trauma events in their lives.
It is extraordinary to note that just a few ATTEMPTS at reaching an energized end state of joy and delight already begins to truly TRANCEFORM the person in question.
In the EMO advertising it is often said that EMO can turn "anger to laughter, depression to joy, sadness to delight" and this is absolutely true.
It can do so, if the ETP will only let it!, IN A VERY SHORT PERIOD OF TIME.
This is a GOOD thing for a person's incarnation, and the faster this can happen, the better all around.
We must always remember that we are not putting in anything from the outside, or doing anything artificial here - the energized end state simply HAPPENS when the energy system works as it should, and energy rushes freely in, through and out, without there being anything in the way.
Amazingly, the energized end states are simply GOOD HEALTH and NORMAL FUNCTIONING for a human being!
And that's the really exciting message of EMO, in the end.
Don't look for "peace".
The big sigh of "relief" when the pain has gone is simply an intake of breath to give you the energy required to go forward and into the energized end states - a way of being, and a way of living, that actually cures us of all that went before, nourishes us in all ways, and absolutely holds within itself, the power we need to change our lives.
Let change be swift.
Let change be powerful.
Let change be delightful.
Exactly as it should be, in accordance with our design, courtesy of The Creative Order.
Silvia Hartmann
February 2007
Added
Feb 10, 2007
| |
10,936 Reads
<![CDATA[SN-INDEX-CLOSE]]>
Do you love ENERGY? Do you love working with energy, playing with energy, talking about energy and discovering more about Modern Energy?
The GoE is the place to be for Modern energists.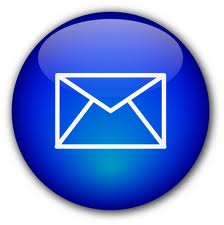 Find out what's on where, who's doing what in energy tapping & Modern Energy. Get special offers & the latest information on special events, workshops and certification courses.