<![CDATA[SN-INDEX-OPEN]]>
The Energy Symbols: The Perfect Tool Set For The Modern Energist
If you love energy, you will adore The Energy Symbols! In this article, Silvia Hartmann explains why she feels that The Energy Symbols are the perfect tool set for the Modern Energist, and what the most important message from The Energy Symbols might be for us all.
The Energy Symbols: The Perfect Tool Set For The Modern Energist
Silvia Hartmann writes:
For many years, we have done our best to make Modern Energy reasonable, rational and practical. There is so much need in today's stress riddled, energy blind society for the most basic applications of energy work that the potential for spiritual evolution can get sidelined.
We have an amazing physical body.
We have a beautiful mind.
We have a radinat, living energy body -
and our HAPPINESS MATTERS!
Modern Energy is not just about firefighting the endless stress, psychosomatic illnesses and emotional malfunctions.
We have a radiant, living energy body.
What does that energy body need so it is happier?
Why, it needs to do energy things!
It needs the time and space for postiive energy interactions at a level beyond the Hard.
This is not just healthy for our dear Energy Bodies, it is essential energy nutrition to keep it strong, and avoid endless problems in the future on all the levels.
And here we come to The Energy Symbols.
The Energy Symbols give us the time and space to connect with the higher realities of our existence. They speak to the dear Energy Mind and improve energy connections, communication, energy and information flow in those systems within us that the Hard never seems to address at all.
Our civilisation has become more and more SOULLESS and that is a real energy problem.
At the same time, the seeming rift between matters of the Hard and matters of Heart & Soul seems to have become ever wider, ever deeper – that is a sign of broken strands of energy, and there is simply nothing worse for our dear Energy Body, and that will reflect in the problems we encounter on all levels.
We all know so, so many amazing energy techniques to make us feel better in the moment, so why am I now talking about The Energy Symbols?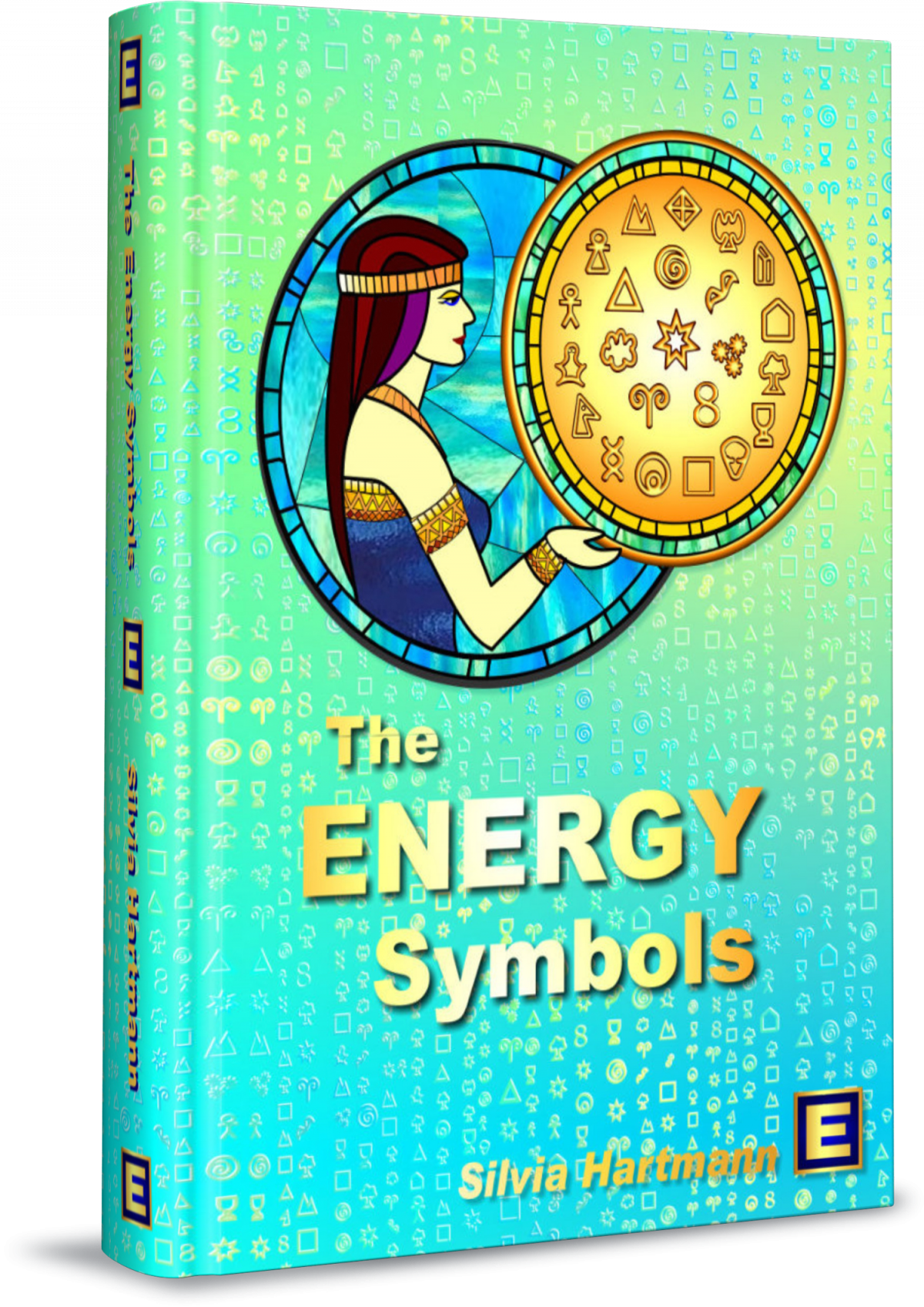 Well, I had a Star Dream a few days ago. It was profound, lucid, and in the dream, a woman gave me a sun disc with symbols on them. I received this with a wave of enormous gratitude and felt myself expanding in golden light, and then I woke up. I decided to create an image to celebrate the dream, and when it came to the gold disc with the mysterious symbols, a second Star Event happened – I realised that the symbols were The Energy Symbols.
When I did, a cascade of Star Memories going all the way back to 2004 ensued, and for the first time I realised just how important The Energy Symbols had been in my life for the past 20 years.
So many Star Memories! So many amazing insights, moments, true miracle expansions, and not only for myself, but also for the people I had taught over the past two decades.
Among this rush of Star Memories was the clear insight that we wouldn't have Star Matrix if it hadn't been for The Energy Symbols. The whole concept of exploring high positive memories came with the Energy Symbols, right from the start.
We are, at this moment, right at the cutting edge of Modern Energy explorations, with StarLine Therapy just having been released. I am aware that only very few advanced Modern Energists are there, as we continue to move the field forward and boldly going where no human has gone before.
The Energy Symbols, on the other hand, are literally for everyone.
They are designed that way, it is in their nature and their structure to offer that space of exploration and re-connection with our sixth sense, with our paranormal abilities, with our inner magic to everyone.
The Energy Symbols offer a straight and true direct alternative to the spooky, confused symbols of the ages, which once might have been very powerful, but have become eroded and misused over the millennia, plucked from different models of reality, mixed up – they're just a mess now.
The Energy Symbols are 100% POSITIVE in nature, and they are new and work together as a single, cohesive unit where each one adds their uniquenss so they become more than the sum of their parts.
The Energy Symbols were not given by a mysterious higher power, but they were developed by paying attention to the dear Energy Mind, and paying attention to how the living energy body reacts to these energy forms.
It is because of this that The Energy Symbols offer that space for connecting with those higher functions of ourselves, which we all posess, but which need this space to expand into.
Use it or lose it …
There is another dimension to The Energy Symbols which I feel is so important.
I can sense my soul starting to smile when I play with The Energy Symbols.
There's that all important word – PLAY.
We need to PLAY MORE. Not computer games. Not board games. Not games of war or competition.
We need to PLAY with that focused fascination as young children do, because that's the only way we really learn the truth about the world, one person at a time.
As soon as we look at our symbol sets on a table top before us, there is that invitation to PLAY, and that's when I physically feel that my soul is entering into the game, and something wonderful has already happened.
Heart, mind, soul and body, all together – when that happens, we enter the miracle zone of PLAY.
Now, we have access to a different way of being.
We can address the problems that we cannot think our way out of.
We can ask questions and receive answers.
There is a good chance that the most amazing thing of all can happen – that we get a brand new IDEA.
A flash of genius, a lightning strike that sets us alight, gives us the energy we need to jump up and DO SOMETHING – something new, something we've never done before.
That lightning strike that wakes us up, that's a Star Event. It's a threshold shift, a miracle expansion: "Now, things are possible that were never possible before ..."
The Energy Symbols can give us that if we make the TIME to enter into the SPACE of play.
I believe that The Energy Symbols can help us raise our vibration, aka gain a higher energy average on the Modern Energy Chart, and they do this in the most personal, most surprising way.
I know that The Energy Symbols work.
I would love for more Modern Energists to "get into" The Energy Symbols, to find their own time and space to PLAY for a change.
Make a list of the problems you have that you can't think your way out of (although you have tried, so hard, for so long!).
Take them to The Energy Symbols space and find out what evolution on the topic you will create when you get your own heart, mind, soul and body all on the same page, all at the same time.
The Energy Symbols really are a portal to your own personal magic.
I have been using them for 20 years now, and with hindsight, am absolutely blown away how much they have given me during the crazy ups and downs of my life.
The Energy Symbols have 100% earned my gratitude, my amazement and my admiration for their endless, unconditional support and I know that's only the beginning.
The more of us use The Energy Symbols (for ourselves, with clients, with friends, with relatives, with children, with groups), the more we will discover as we share our Star Events, our "Eureka!" moments, our creative solutions.
The applications for The Energy Symbols are literally infinite, and as I have learned, they keep growing with you as you expand your understanding, your wisdom and your intelligence on your journey through this astonishing life we've been given.
We've been given … to PLAY with. Not to suffer through.
Perhaps that's the biggest message of The Energy Symbols of them all.
We are human children in this marvellous Universe.
We need the time and space to PLAY.
Let the games begin!
Silvia Hartmann

Creator of The Energy Symbols
President, The Guild of Energists

The Energy Symbols Collection
Download 20 Years Of Experience Now
& Add The Energy Symbols to YOUR Toolbox of Techniques Today.


<![CDATA[SN-INDEX-CLOSE]]>
Do you love ENERGY? Do you love working with energy, playing with energy, talking about energy and discovering more about Modern Energy?
The GoE is the place to be for Modern energists.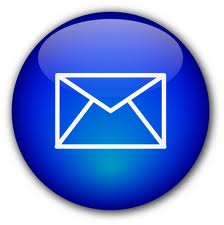 Find out what's on where, who's doing what in energy tapping & Modern Energy. Get special offers & the latest information on special events, workshops and certification courses.