<![CDATA[SN-INDEX-OPEN]]>
The Even Flow and A Story About A River
In EMO we talk about establishing The Even Flow - the perfect natural state of being. Every system has such an inbuilt Even Flow, and one of the reasons that EMO is so easy and natural to use is because that inbuilt drive towards Even Flow helps us out and powers up our healing efforts to a much higher degree. Here is an amazing true story about a river that really demonstrates this principle.
Added
Jun 29, 2009
| |
9,165 Reads
Not long ago, in the US, an old concrete dam was to be demolished. It was in the wrong place, didn't produce much electricity any longer and was also now located in a wildlife protection area, so specialists were called in to take the dam down.
Concrete gets harder, the older it gets; but it wasn't the concrete that troubled the demolishing crew.
Behind that dam, 70 years of mud, stones and slurry had built up, 100 foot high and stretching back up the river for a mile or more, and there was a lot of worry what would happen to all that huge amount of debris once the concrete dam was gone. It was thought that they might have to bring in ships to dig out a new channel, and do all sorts of things to restore order and functioning to the river.
They really didn't know what to expect because no-one had ever taken down a concrete dam before; so with some trepidation, they set their charges and blew up the dam.
And what happened next?
The river SURGED through and across, and within only one single hour, all the slurry was gone, all the stones were gone, all the mess was gone AND THE RIVER LOOKED EXACTLY THE SAME AS IT HAD 70 YEARS AGO.
As though nothing had ever happened at all.
The contractors were shocked, speechless. They had not expected this at all. They had honestly thought that the river had been damaged so badly because of the 70 year long state of damnation (!) they would have to put in weeks, months, possibly years of work to try and make it right again.
But they didn't have to. All they had to do was breach the dam, and the river did the rest.
Just one hour's worth of nature being restored to its own devices took care of 70 years worth of slurry and debris.
THAT is the power of the Even Flow.
And even though this is a perfectly true story, it is also a great metaphor for working with the human energy system.
There are RIVERS there, too.
And they too have the power of their own Even Flow.
All we have to do is to make really, the smallest breach in the dam, and let the river do it's thing.
So as we say in EMO, when you do healing like that, putting to rights what once went wrong, YOU ARE NOT ALONE.
You have the Creative Order on your side, which gave all things an Even Flow, the RIGHT way for it to work, and therein lies ENORMOUS power. You tap into that, and you have to do very little work - and the river will take care of the rest.
Silvia Hartmann
Designer, EMO
June 2009
Added
Jun 29, 2009
| |
9,165 Reads
<![CDATA[SN-INDEX-CLOSE]]>
Do you love ENERGY? Do you love working with energy, playing with energy, talking about energy and discovering more about Modern Energy?
The GoE is the place to be for Modern energists.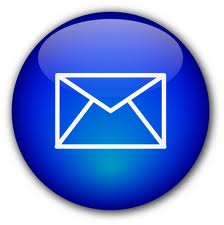 Find out what's on where, who's doing what in energy tapping & Modern Energy. Get special offers & the latest information on special events, workshops and certification courses.