<![CDATA[SN-INDEX-OPEN]]>
Transforming The Learning Experience With EFT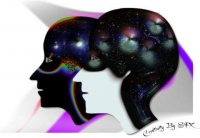 Silvia Hartmann Writes: As you might recall, I have stipulated for the latest of my correspondence courses that the participants should be "energy psychology enabled".

But what does this mean?
Added
Feb 19, 2009
| |
8,635 Reads
Energy Psychology Enabled means they should be able to apply EFT, EMO, or any modern energy psychology method of their choice to ...

... remove reversals to the exercises; ie. procrastination, "not wanting" to do an exercise; feeling that the exercise is unneccessary or wasn't meant for them or isn't relevant to them;

... take out negative emotions and negative thoughts and beliefs about their performance and their potential; ie. "I can't do this," - "I can't make this work" - "I don't understand this" - "I don't have the talent" - etc. etc.;

... use IN THE MOMENT during the exercises, or whilst studying the material to take out confusion, stress, blockages, reversals etc. which could interfere with either the absorption of the material, or the ability to perform the exercises.

The course in question is to learn to request channeled material straight from the energy mind, and to receive this information, to understand it, to sort it, and to act on it, using the Genius symbols.

As such, it is a challenge.

Not because any of it is difficult, but ONLY because of existing reversals, blockages, and other things that "get in the way" of studying cleanly, absorbing the information, and then acting out what has been learned, thereby gaining NEW skills, NEW learnings and understandings, and NEW modes of behaviour as a result.

I was intrigued what would happen with the students on this course.

Now that the first ones are about to finish with a flourish, I must say that the addition of the energy psychology techniques has REALLY helped people to gain much, much more progress from this course than would EVER been otherwise possible.

For some students, using EFT in particular has created MASSIVE turning points and opened up whole new vistas of what they can learn to do.

As a side effect, and even though all the "self repair", because that is what it is the students are doing, is focused on the topics of the course, there is tremendous healing taking place that will affect MANY, MANY other areas of the student's life.

The Genius Symbols course deals with using the energy mind to access healing powers, powers of visioning, of intelligence and processing at a higher level, of being able to work with memories and other forms of energetic data in an elegant, sophisticated and focused way; with divination and in general, to significantly enhance intra-personal communication across the board.

Without EFT and EMO, MANY students would fall by the wayside, disheartened, thinking that they can't do it, that they don't have what it takes to do these extremely advanced and complex things with ease and lightness.

Without EFT and EMO, people would just re-affirm their old beliefs of lacking intelligence, psychic talents or somehow not being smart or good enough to do wondrous things with their minds.

As it is, and WITH the inclusion of energy psychology, these old beliefs are being transformed, and the new skills are really starting to shine.

For me as the researcher who developed the system, and the tutor on this course, it is simply WONDERFUL to see how Unit by Unit, the students are DEVELOPING, LEARNING, EVOLVING.

Quite frankly, it's amazing.

The new world that includes energy psychology has much to offer, probably much more than we're currently even able to comprehend.

This course is a first sign post to what can be accomplished when we USE the tools we now have to make light work of new information, skills, and abilities, especially.

Silvia Hartmann
February 2009
Added
Feb 19, 2009
| |
8,635 Reads
<![CDATA[SN-INDEX-CLOSE]]>
Do you love ENERGY? Do you love working with energy, playing with energy, talking about energy and discovering more about Modern Energy?
The GoE is the place to be for Modern energists.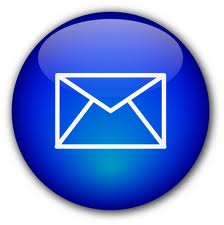 Find out what's on where, who's doing what in energy tapping & Modern Energy. Get special offers & the latest information on special events, workshops and certification courses.