<![CDATA[SN-INDEX-OPEN]]>
Free Visibility Course For GoE Members!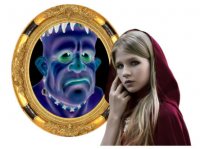 Very pleased to announce that Silvia Hartmann is presenting an online FREE course "Visibility Course: The Modern Energy Way" for all GoE Members.
Read on for information how this course will help you.
Added
Feb 23, 2021
| |
2,541 Reads
Silvia Hartmann writes:
As a "Thank you! I love you!" for you, dear GoE Member, I've decided to make some free short mini-courses every so often. Today, a topic came my way (yet again!) that seems to be an evergreen problem - VISIBILITY, or confidence in being seen in public. As you are. Without a veil, or a massive hat, or hiding behind something. This is a core personal development topic that embraces so, so much and offers so, so many opportunities for feeling better about ourselves!
I personally had no idea how much my "visibility reversals" had limited me over my life - until I resolved them!
*Important note! Being completely comfortable with "being visible" does NOT mean you dance around naked on Youtube in front of your webcam! It just means that you have that choice to do this if you would ever want to (I personally don't!). You totally retain all your proper sense of privacy, and all your personal choices, you're just not afraid any longer, which is just beautiful! *
Here's an excerpt from Zauberwelt, telling a Star Story from the very earliest days of EMO (then still called EmoTrance) that sort of illustrates the value of overcoming the visibility reversal. With lots of love from Silvia 2021 and Silvia 2002! xxx
---
7 - The Psychotherapist's Pictures
Now it is true that I thought that having energy flow into you, through and out and when you do, you feel much, much better, was something that you do IN THE MOMENT - there and then, as it is happening.
So, someone insults you and you just take it in, let it flow through and out, and then you feel much better; and should they do it again, you likewise do the same in direct response.
It's quick, it feels GREAT - what a wonderful method EmoTrance is!
But there was so much more to it than we thought at the time, only we didn't realise this, not until the incident with the psychotherapist's pictures occurred.
There was this lady psychotherapist, around fifty years of age, and just as we were in the middle of the first excitement about EmoTrance, she called me on the phone because she was very upset.
She had just taken receipt of a series of portrait photographs commissioned to support an article about her work in a national magazine, with the task to choose two of these photographs which would be used for publication.
"But I look absolutely IMPOSSIBLE on ALL of them! Old! Wrinkly! TERRIBLE!"
Aha! I thought, this is excellent! I found another volunteer for trying out our new EmoTrance system!
"Listen up," I said. "I've a got a new method, where we find the feelings in your body when you look at the photographs, no talking, just focus on the feelings of blocked energy, and then you let them flow away. Would you like to try that?"
She immediately agreed; I took her through the basic process and then put the phone down to try it out by herself with the "terrible photographs".
About half an hour later, my phone rang.
It was the lady psychotherapist, and she was absolutely delighted!
"Oh but this is wonderful!" she cried, with laughter in her voice, "I fell in love with myself doing this! It was amazing! The pictures aren't terrible at all - they are GREAT! You know if I was a client and I looked at those pictures I would think, yes, she's lived, she can understand me!"
I was truly delighted and celebrated this personal breakthrough with her; but I was also delighted that she had been able to make it work all by herself and with just a minimum of instructions.
That was important to me, because there are so many things that we don't really want to talk about, and of course there are so many people who are the only ones in their family or environment who are interested in energy and healing, and who will have to play alone.
But there was one more aspect about this story which only sunk in some time later.
I had thought that if the pictures evoked a negative response, one would have to keep trancing that energy through and out, every single time.
But something altogether different had happened.
The lady had done the pictures ONLY ONCE - and they STAYED CHANGED.
When she did her energy flowing with the pictures that day, she HEALED SOMETHING by moving the energy in, through the blockages and out - she changed her energy system permanently!
And that was the beginning of an extraordinary time of exploration.
(Excerpt from Zauberwelt 2002 by Silvia Hartmann)
Added
Feb 23, 2021
| |
2,541 Reads
<![CDATA[SN-INDEX-CLOSE]]>
Do you love ENERGY? Do you love working with energy, playing with energy, talking about energy and discovering more about Modern Energy?
The GoE is the place to be for Modern energists.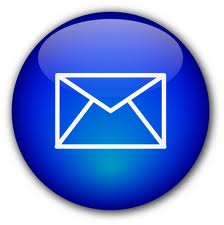 Find out what's on where, who's doing what in energy tapping & Modern Energy. Get special offers & the latest information on special events, workshops and certification courses.