<![CDATA[SN-INDEX-OPEN]]>
We Don't Need A New Religion - We Need The New Science Of Love!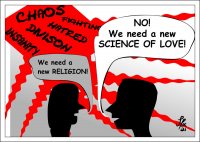 In a recent interview, a person expressed the notion that the absence of God and demise of religion in the Western World is at the root of many of the problems experienced today. They said, "We need a new religion!"
Added
Oct 7, 2021
| |
3,316 Reads
In a recent interview, a person expressed the notion that the absence of God and demise of religion in the Western World is at the root of many of the problems experienced today.
They said, "We need a new religion!"
I thought, that's the last thing we need. We've tried that religion thing in various cultures for millennia now and it has led us where we are, right here and now, into a sh1tshow of global and epic proportions.
What we need is the new Science of Love.
This starts with the acknowledgement that there is such a thing as LOVE in the first place; that it is a real existence to human beings; that they experience it, and that it drives behaviour as well as thought, and manifests in what human beings end up creating.
"Oh! You mean love is real?"
Yeah. It is. Let's stop ignoring it and start investigating.
We are currently living in a loveless paradigm.
You can take that phrase in its widest metaphorical sense, as well as practically very narrow.
Put it simply, there is no place for love in the current scientific paradigm.
It doesn't exist.
What doesn't exist cannot be investigated and certainly will not attract billions in research grants.
However, in the really real world, love does exist and by denying its existence, we're not making it go away.
We're also not making the world a better place, or the systems that we create more useful, productive or effective in any way.
So what is love? (Baby don't hurt me ...)
Love is the name for an invisible something that is being exchanged between not just people, but at least all social mammals.
When there is a good, flowing exchange of this invisible something, human beings and other social mammals react to this by showing positive, co-operative behaviours.
When the flow of the invisible something is disturbed, likewise behaviour becomes predictably more chaotic and disturbed, in directly measurable cause-and-effect relationships.
As LOVE is such a controversial term, and "the invisible something" is a long phrase, we might as well call it what it has been called all along, and that is ENERGY.
I observed the entirely predictable effects of the invisible something from 1987 until 1993, and created a model that charts not only the predictable disturbances of the absence of energy and their behavioural correlations, step by step, but also what happens if measures are taken to positively affect the energy exchanges between social mammals.
This became the Modern Energy Chart and its subjective offspring, the SUE Scale (Subjective Units of Experience, Hartmann 2009), the very first "scientific instruments" in the new Science of Love.
We have a beginning here to investigate the reality of the invisible something through its direct effects on behaviour and performance.
At the same time, we open up a veritable wonderworld of potential and possibilities for research and the creation of new methods and techniques that are likewise, perfectly measurable, reasonable, rational, do not require any leaps of faith and bring forth predictable results in their applications.
If You Can't Measure It, It Isn't Real
If there was such a thing as energy, wouldn't our great scientists have by now discovered it? Built a machine to measure it? And, by the absence of such a machine, doesn't that prove it can't be real?
There is something that can measure energy - the human being can.
People can sense the presence or absence and even the flavour of the invisible something in their bodies, through their natural sixth sense, also known as their "emotions."
At least all social mammals can sense this too and will respond behaviourally in directly measurable ways.
There are many things "science hasn't built a machine for" yet. This is why we use dogs to search for missing persons, detect drugs hidden in suitcases and find truffles in the forest.
The bio-machine that is any human being can absolutely detect the presence, absence and flavour of energy in the environment and will react predictably to it. (For details, see Energy In Motion, Hartmann 2002/2016).
Energy is quite real. The living energy bodies of human beings are also real, whether anyone likes this or not.
We can ignore actual reality and play games, but there will be consequences.
"Mental health," immune system malfunctions, societal breakdowns, wars, riots, crime are among the many consequences that are the direct result for trying to navigate the world without energy - without love.
Crazy People Build Crazy Systems
Without love, people go crazy. They become consecutively more and more stressed, measurably more and more reality detached, ineffective, chaotic, disturbed, crazy.
When entire societies and civilisations become stressed, they naturally give birth to insane philosophies, religions, modes of conduct, and general ideas about how the world works.
This is perfectly natural and predictable, but really, it has to stop now.
We can't go on like this or we will fight ourselves back into the stone age.
The way out of the "Fishtank of Insanity" is by adding more energy into all human systems, from every single individual, to every family, every tribe, every group, to bring them back to some level of functionality to begin with, and then to go further and evolve them.
Bringing back the reality of LOVE, aka the invisible something, aka energy, is the first step to understanding what has gone wrong, and how we can fix any of this.
Chaotic behaviour, insane thought and crazy systems are only the symptoms of the underlying problem - the absence of LOVE from modern thought and science.
Without the concepts, people don't make sense, they cannot be explained, and no solutions to the stress problems can ever be found whilst everyone is circling around in the Fishtank of Insanity, getting more and more stressed, getting more and more crazy.
People Are Spiritual Beings
Human beings are not bio robots or walking sacks of meat, and they know it.
Even the ones who scream the loudest that we must advance humanity by implanting chips in their brains have dreams, have emotions, have lived experience of love and the absence of love.
Let's give it up, put up our hands and say, "Alright, alright. We cannot explain people without that spiritual component, that invisible something that is being exchanged and traded, fought over, rules our entire lives from the cradle to the grave ... Let's give it a chance. Give LOVE a try ..."
I've spent the last 40 years laying the foundations for the new Science of Love, the radically new Third Field in the "Mind, Body, Spirit" triad.
I have refused to adopt or lean on any of the old traditions and started fresh, with modern human beings living in our crazy world of today.
Energy is real, and it's predictable. Once that is understood, we're on the other side of a massive paradigm shift, and we're in a completely different position to review and revise structures, methods, underlying concepts and all that arises from this.
The invisible something, energy, LOVE is the "secret sauce" of humanity.
The elites, dancing in their groves and performing weird Babylonian rituals, have always known this, all across the ages, and kept the people away from their own "spirituality" by every means possible.
The denial of the reality of energy that we find in the 21st Century "Western World" "scientific" mindset is simply the latest iteration of burning the village herbalist midwife at the stake.
Without understanding energy, we cannot understand people.
Without understanding people, nothing else makes sense, or is safe in any way.
Energy is the key to understanding people and the systems they create.
We need the new Science of Love.
The world needs MODERN ENERGY.
With all my best wishes and lots of LOVE,
Silvia Hartmann
October 7, 2021
No leaps of faith required!
Review my arguments, run our own experiments and come to your own conclusions.
Get r[E]volution free here: htts://goe.ac/revolution
Added
Oct 7, 2021
| |
3,316 Reads
<![CDATA[SN-INDEX-CLOSE]]>
Do you love ENERGY? Do you love working with energy, playing with energy, talking about energy and discovering more about Modern Energy?
The GoE is the place to be for Modern energists.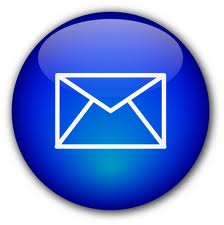 Find out what's on where, who's doing what in energy tapping & Modern Energy. Get special offers & the latest information on special events, workshops and certification courses.