<![CDATA[SN-INDEX-OPEN]]>
Why EMO When We've Got EFT?!
An anonymous visitor posed the question as to why anyone would want to do EMO when we already have EFT.

Silvia Hartmann, Creator of EMO, who also is the author of "Adventures In EFT" and "The Advanced Patterns of EFT", as well as the author and editor of the MET Certification trainings, answers this from her experience with both.
Added
Feb 3, 2004
| |
16,337 Reads
Silvia Hartmann Writes:

Speaking as someone who has worked with EFT professionally for seven long years, every single day, has promoted it worldwide, demonstrated it on national TV and  radio, written some 2,000 articles, three books and three full length professional trainings about EFT, I am actually well qualified to be saying all of that with the authority of experience, in-depth experimentation and much, much thought.

The fact that we now have EMO does NOT mean that I no longer use, rate or recommend EFT, because I do.
However, and no matter how wonderful something might be, there is always the next step, forward evolution, to look forward to.
Here are my comments on the differences between EFT and EMO, and the advantages that EMO has to offer.
Why EMO
When We Have EFT?
EFT is wonderfully effective for treating a vast array of presenting problems. In my opinion, everyone should know how to do EFT.
There are certain aspects however which EMO handles differently and which allow EMO "to reach into dimensions which EFT cannot reach".
Here are some of the benefits of adding EMO to our tool box of techniques beyond EFT.
Going OUTSIDE Of EFT
Because of its inherent structure and design, EFT has limitations.

EFT can not work unless there is a conscious formulation of opening statements - i.e. the CONSCIOUS MIND KNOWS that there is a problem.

Body memories, repressed memories, or memories that were laid down BEFORE THE FORMATION OF THE CONSCIOUS MIND (around age 2) can thereby not be addressed successfully with EFT.

This is an extremely important aspect of working with EMO – namely that the problem does not to be NAMED, it just needs to be FELT.
This alleviates the need for a lot of negativity and argument – there are no concepts such as shame, forgiveness, anger, guilt, and suchlike in EMO, but simply pain that needs to be healed.
This makes EMO a wonderful tool for working with all those things we won't or can't talk about, think about, don't want to re-live, but need ot be healed of.
EMO Treats ALL Energy Occurrences
As EFT deals with the main body meridians, it cannot be used to deal with disturbances in the wider energy body and beyond, into the subtle energy system.
If the problem is not located with the main body meridians, it can't be cured with EFT alone.
This is particularly important for long standing spiritual disturbances and life patterns which might need to be resolved in the correct order and sequence, which may have steps in the meridian system but then also, steps outside of that, as the meridian system is to the energy body as the arteries are to the physical body - in other words, by no means ALL THERE IS TO IT.

There are a multitude of energy occurrences and injuries in the energy body and wider human energy field which EMO can address elegantly, easily and fast – from spirit attachments to shields, to serious multi-layered energetic injuries, as well as blockages in the main meridians and channels.
Global Problem Resolution
EFT relies on specific and targeted Opening Statements (Set Ups) to deliver the energy healing effects. This has advantages but it also has the disadvantage that it makes it very difficult to try and use EFT to deal with ANY FORM OF PROBLEM that has too many components to it and would generate too many separate opening statements (the relationship with the self, for example).
EMO works differently because it is feelings based, rather than words based; and so global and longstanding problems are easier to resolve with EMO.
Healing In The Field
EFT requires to stop and treat, when EMO does not; therefore EMO can be used directly in a situation or "in the field", as we call it. Once a user is familiar with the system, it can be used *in the middle of* real life situations, dreams, image streaming, talking and writing, and all general human activities.

This has two major advantages.

As the treatment is given IMMEDIATELY AND IN REAL TIME, IN THE REAL ENVIRONMENT, it is faster, of course, but also much more directly targetted and much more effective.
The other major advantage is that EMO becomes A LEARNED SKILL – any practitioner of EMO gains the ability to respond in the real world, in real time, to prevent further damage to the energy system and to further their own healing and healthy states of mind as a side effect.
EMO As An Energy Teaching System
Although EFT teaches us much about the cause and effect of our problems, their genesis and how this relates to energy system occurrences, EMO is structurally designed to teach us about our own flowing, complex energy systems – how they work, what they are, and how they are affecting our thoughts, behaviours, actions and life from moment to moment.
Using EMO opens our eyes to not just our own energy bodies and their needs and expressions, but we begin to SEE ENERGY IN ACTION all around us – in other people, in animals, even environmental energy effects become noticeable and apparent to an EMO practitioner.
This is a very, very important aspect of EMO. It is not just designed to "fix us" so we can go blindly on our way again, but to heal us and TEACH US how our energy person works, and what they need to be healthy and to make us happy.
Energy Nutrition
EMO has a number of fantastic concepts that are very, very useful for addressing a wide variety of human problems, from addictions to bereavement and so much more besides.
The concept of Energy Nutrition, i.e. the intake of energy from the surroundings by a person's energy body is a paradigm shift in understanding how an individual person works, not just by themselves, but in the context of their environments.
There are many such helpful concepts in EMO which came about as a direct result of using the EMO techniques and discovering these things in the process.
No Tapping, No Touching, No Teaching
A significant and often important difference between EFT and EMO is that in EMO, there is no tapping and no touching. It is also not necessary to pre-teach anything before being able to begin doing EMO with other people, in any situation at all.
Indeed, to the unitiated it may well seem that nothing but a conversation between two people is taking place at the time.
This allows EMO to go where other energy therapies cannot go – into hospitals, into the hands of tightly supervised nurses, psychotherapists, healing practitioners and everywhere else at that.
Because there are no physical rituals or noticeable explanations taking place, EMO can also be done AT THE SAME TIME as a Reiki treatment is being delivered, or a massage, or indeed ANY form of healing therapy.
Beyond therapy, EMO can literally go ANYWHERE and remain unnoticed – apart from the effects it has on people.
EMO As A Meta-Pattern
EMO has a cohesive set of pre-suppositions about far more than just the meridian system behind it and it is NOT based on the Callahanian World view from which EFT derives. Indeed, EMO DERIVED DIRECTLY from the underlying pre-suppositions.
EMO is different from EFT thereby in that it has not only practical protocols, but also a cohesive theory to support and explain WHY these protocols work.

Because EMO is growing out of an underlying cosmology, it is a GENERATOR OF DIFFERENT AND NEW PATTERNS that are all entirely compatible with one another and cohesive, so one can use all and any of them without creating conflict.

EFT is a single technique whereas EMO is a generator of MANY TECHNIQUES - a meta pattern, in other words.
From Pain To Joy – The True Magic Of EMO
Lastly,  and possibly most importantly of all, EMO is NOT ONLY ABOUT SYMPTOM CESSATION which is the EFT morale of "tapping bad feelings away".
EMO uses the "bad feelings" to show us what needs healing, and where.
We then procede to do this requisite healing, and when we do, the symptoms are not just gone, but the bad feelings have been replaced by DIFFERENT FEELINGS altogether – people experience not just relief and peace after an EMO session, but they are joyous, energised, delighted, alive.
That is the very practical miracle of having restored "The Even Flow" in any part of our energy bodies – we begin to feel so much better, it is amazing.
This experience in turn is superbly motivational.
Where we find "The Apex Effect" in EFT, in EMO, a person REMEMBERS! They remember how previous feelings of pain and depression began to ebb away, and then they were replaced by these other feelings, NEW feelings of being powerfully alive, being charged, tingling all over with electric energy, smiling, wanting to get up and dance.
This is the true magic of EMO and simply not available in EFT treatments by nature.
EMO & EFT
I believe personally that to compare EFT and EMO is actually unfair, because they are so different from each other, in theory as well as in practice.
EFT is a WONDERFUL tool that I have spent the best part of 7 years researching and promoting. I LOVE EFT. It is simple, it works BEAUTIFULLY, and it has opened the eyes of hundreds of thousands of people who never even knew there was such a thing as an energy body to the actual reality of our world.
EMO is not EFT, and vice versa. They both work beautifully side by side, can be used together in a single session without breaking your stride, and I hold all respect for EFT in every way.
EMO is "other than", and "more than" – as I said, it is a generator of techniques from within itself, a tool for growth, learning and exploration.
People who love EFT as I do will be DELIGHTED, simply DELIGHTED with what you can do with EMO. It is an amazing modality that we haven't even begun to use to its full capacity all around.
I would sincerely recommend to anyone who likes EFT to take the leap of faith and look at EMO. They are compatible, and both serve the spirit of hope for humanity in every fibre of their being.


Silvia Hartmann
Creator, EMO
---
 Buy the book here: 
https://dragonrising.com/store/emotrance/
Added
Feb 3, 2004
| |
16,337 Reads
<![CDATA[SN-INDEX-CLOSE]]>
Do you love ENERGY? Do you love working with energy, playing with energy, talking about energy and discovering more about Modern Energy?
The GoE is the place to be for Modern energists.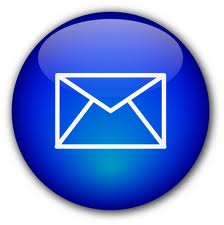 Find out what's on where, who's doing what in energy tapping & Modern Energy. Get special offers & the latest information on special events, workshops and certification courses.