<![CDATA[SN-INDEX-OPEN]]>
Diagnosis: NO MEDICAL CAUSE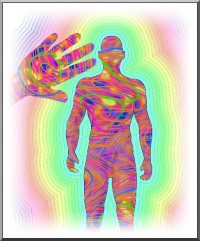 "One large 1989 study in the US showed that doctors found an underlying physical cause in just 16% of cases of common symptoms, such as fatigue, dizziness, chest pain, back pain or insomnia." Diagnosis? NO MEDICAL CAUSE ...
Added
Jul 1, 2022
| |
1,794 Reads
Diagnosis: NO MEDICAL CAUSE
Silvia Hartmann
In a recent article on the effects of Long Covid, Alastair Santhouse, Consultant Psychiatrist & Honorary Clinical Senior Lecturer in Psychiatry, King's College London, states:
The consequences of this current medical approach are unsustainable – and the statistics speak for themselves.
Consider this: One large 1989 study in the US showed that doctors found an underlying physical cause in just 16% of cases of common symptoms, such as fatigue, dizziness, chest pain, back pain or insomnia. This is a jaw-dropping figure, almost hard to fathom, although typical of a number of studies over the 30 years since that have produced similar results in diverse settings.
In one study in London, no medical explanation accounted for 66% of patient encounters in a gynaecology clinic. In the Netherlands, just under half of all hospital medical encounters had a definite medical diagnosis to account for the patients' symptoms. For a large number of symptoms that people see their doctor for, "no medical cause" is one of the most common, if not most common, finding for the patient's symptoms. This is true in both primary care as well as secondary care at the hospital.
The costs of this to the NHS are eye watering. It is estimated by the King's Fund that at least £11 billion each year is spent on poor management of medically unexplained symptoms as well as the consequences of untreated mental health conditions among those with long-term health conditions.
Yet the money is far from the worst of it. It is the human costs that are the real story. Added to the protracted ill health and disability are unemployment, financial adversity, strain on relationships and an overall reduction in quality of life.

To a Modern Energist, it could not be any clearer what's going on here.
People have Mind, Body and Spirit. To argue that and to try and reduce people to being nothing more than bio machines runs counter to the lived experience of any human being on Earth.
In other words, it runs counter to actual reality itself.
People are more than just the physical body.
Medical services rightfully concentrate on that which they can fix – the physical body.
But not all problems have their origin there, and that is the reason why we get the problem with NO MEDICAL DIAGNOSIS.
Mind, Body, SPIRIT
The piece that is missing in scientific consciousness is the spirit.
That's another word for the energy body, and that is something you cannot see – but you will feel it when there's something wrong with it!
The living energy body generates our emotions and transfers them through the physical body.
Our emotions are our 6th Sense which connects us to another level of actual reality, the energy level.
The living energy body sends messages in the form of body sensations that have no physical origin.
For example, when someone goes to see their boss and they are told, "You are fired!" this person might experience a physical sensation as though they had been punched in the stomach.
There was no physical punch into the physical stomach, but there was something invisible that was transmitted, received and directly caused the painful physical sensation.
This is the 6th Sense, this is what emotions are, and emotions come in a range of severity.
Intuition: We have the fine emotions which are called intuition – a shiver going down the back that warns of danger; a slightly nauseous feeling when walking into a building where the "atmosphere" feels strange; a sensation of pressure that makes us turn around and there is someone staring at us.

Emotions: Then we come to the midrange sensations of the usual emotions, anger, fear, sadness, love, laughter.

Psychosomatic Emotions: The high end of emotions are the psychosomatic emotions – emotions so strong, they have become indistinguishable from physical pain or pleasure.
So when we are faced with, DIAGNOSIS – NO MEDICAL CAUSE what we want to ask not, "What is wrong with me?" but instead, "Where is something wrong with me?"
There exists the possibility that there is something wrong with the energy body, the Third Field in the Mind, Body, Spirit triad.
There exists the possibility that there is something so wrong with the energy body that it is now sending the highest level warning messages, the psychosomatic emotions, to draw attention to a place that is in need of healing.
Energy Healing Made Easy
The systemic problem in our medical systems is that only MIND and BODY treatments are considered, and the third level, that of the energy body or "spirit" is being entirely ignored.
The fact is that everyone really does have their own living energy bodies which have been neglected, mistreated, misunderstood and have been producing symptoms, cries for help, for years and years which have likewise been entirely ignored.
Our emotions are not in our heads or minds, our emotions are coming from the energy body which transmits them through the physical body in the form of physical sensations.
Let us imagine a person who has constant, bad backaches but "there's nothing physically wrong" according to the medical industry. Many x-rays have been taken, many MRIs, many cocktails of pain medications have been tried, different doctors, different hospitals, different physical massage therapies, and nothing made any difference. The diagnosis "No Medical Cause" is established and the next step in the process is a referral into psychiatry …
Now let me ask you, if you were a hands on healer and this person came for an energy healing treatment, where might you want to place your healing hands?

Healing Hands are nothing more and nothing less than the hands of the living energy body, and they can touch the energy body of another person and bring about changes there because they're working on the same level and are made of the same material.
There is no need to intuit, to see auras or go crazy in any way.
We ask the person, "Where is the centre of that pain?" and place our hand right there.
How does this affect the pain? Is it starting to move, up or down the spine? Ask the person.
If there is even a 10% change for the better, there is a result.
We have "touched" the living energy body and it responded by sending different messages.
It could not be any easier. Or more logical.
The 0% to 100% Rule of Modern Energy Healing
The big confusion between "body" and "energy body" comes from the attempts to heal physical problems with energy healing.
Physical problems need physical healing. You break your leg, you don't go to an energy healer, you go to someone who can sort it out, physically, and put on a plaster.
However, if your leg hurts constantly, and every doctor tells you "there is nothing wrong with it," then we are in the right place with energy healing.
When there is nothing wrong on the physical level, it makes sense to move on to the energy body level and find out if we can make a healing change here.
The living energy body is one of the three components of the human triad system, MIND BODY SPIRIT.
When we apply energy healing to what feels like physical pain, we cannot know in advance just how much the energy body is involved in the problem.
It could be possible that it has no involvement at all – if that is the case, we get 0% reduction in pain. This is not a catastrophe but something super important to know. The problem is NOT on this level, we can move on and/or return to further, more in depth investigations to find the real cause.
This is however, super rare. It is so rare that I have never experienced it myself and the only reason we use this 0% is to have a model we can talk about and easily conceptualise.
What we find most often is that there is a reduction of symptoms when there is the diagnosis of "No medical cause" - somewhere between 25% and 75%.
For the sufferers, this is hugely welcome, not just relief but a return of hope that things might get even better in the future.
And then there are the occasions where something dramatic happens, and the problem disappears 100% - is gone, in an instant.
Of course, to the afflicted this is a total miracle, and that's what it is for the individual.
It simply means that 100% of the problem existed ONLY at the energy body level this whole time, the correct treatment was found, and it worked.
None of the above means that energy healing is a "miracle cure for physical disease."
The very best we can promise in Modern Energy Healing is the 0% - 100% outcome, and this cannot be known before the treatments took place. We can only know how much the energy body played into the problem AFTER we have done the treatment.
People have to understand this; both the healers as well as those who seek healing.
When we can be reasonable and rational about the reality of the living energy body and deal with it appropriately, we can make progress and most importantly, learn more about how to treat our forgotten, neglected, downtrodden living energy bodies, our "spirits," and take care of them so much better in the future.
"It's all in your mind!" No Medical Cause & Psychiatry
In his article, Alastair Santhouse, Consultant Psychiatrist & Honorary Clinical Senior Lecturer in Psychiatry, King's College London, notes that once the medical investigations have run dry and produce no further results, the unfortunate stance of, "There's nothing wrong with you – it's all in your mind!" comes into being.
There are three problems with this.
The first is that we have more than just two components, there are three – mind, body and energy body (spirit). Missing out the third in the triad altogether must miss at least 33.33333% of the reasons for disturbances, and if that's where the root cause lies, it will never, ever be addressed correctly or even at all.
The second problem according to Alastair Santhouse, is that psychiatry is already too busy dealing with high end disturbances of the "mind," such as psychotic breaks, self mutilation and suicide. There is no room for even attempting to deal with the tsunami of "No medical cause" diagnosed, even without the additional Long Covid patients.
Even if there was "psychiatric care for everyone," would that solve the problems? Many who suffer from the "No Medical Cause" diagnosis find themselves trapped in a vicious circle. They are sent for psychological/psychiatric care but their symptoms do not get any better, so they go back to the physical doctor, who runs tests, finds nothing physically wrong to explain the symptoms, and so it goes round and round, with the sufferers getting more and more stressed, and everyone getting more and more frustrated.
The third problem is that the mind is hugely reactive to energy body stress. The more stressed the energy body becomes, the more crazy the mind will be, in a direct cause and effect relationship. While those two are going haywire, of course the physical body responds as well and we're in a really dangerous situation for the human beings concerned.
The first step to soothing the mind is to calm down the energy body. Meditation, for example, isn't a mental exercise. It is an energy body exercise that calms the energy body, through the energy body the physical body, and then the mind starts to slow down as well.
Real mental illness is actually surprisingly rare; the vast majority of people who are experiencing the symptoms of mental illness are simply suffering from extreme and/or chronic energy body stress.
* Please see The Energy r[E]volution for details.
To distinguish between real mental illness and a normal person simply being stressed out of their minds, de-stress that person and raise their energy above +3. If the symptoms recede, they are not mentally ill, but only stressed and need to engage in Modern Stress Management, which is energy body centred.
It is a fact that the human mind can and does make everything worse. It is however so rare that I wouldn't even know to find a single example in over 40 years of working with people that a problem which results in physical pain and suffering originates only "in the mind."
What the mind does is to react to what's going on in the physical body and the energy body, particularly.
Let's Start With The Energy Body!
Every person has an energy body, whether they like it, or not.
Ignoring it doesn't work. Pretending it doesn't exist does not work.
The beautiful thing about the energy body and energy healing is that you don't have to study some crazy thing for decades in order to understand how it works, and use it to make our lives better.
It's simple. Your energy body is just a layer of your total body, but it's all made of energy.
There are energy veins and energy organs. Your living energy body has a Heart of Energy; it has a digestive system which transports energy in, through and out; your living energy body has arms and hands that can hug and touch other energy bodies; and it has a head, the energy mind, previously known as the unconscious or subconscious mind.
Most importantly, our living energy bodies directly produce all our emotions.
Not only do our energy bodies produce all the negative emotions of anger, fear, sadness and pain, but also all the POSITIVE EMOTIONS such as joy, laughter, fun, love, excitement, HAPPINESS.
Once we understand this simple truth, we can deal with our lives in a different way.
We can start to take our energy bodies seriously, and finally come to their rescue, pay some attention to our own living energy bodies and do things differently so they become happier, stronger, and send us body sensations of pleasure, rather than pain.
Starting to take notice of our living energy bodies long before they are screaming in pain so loudly and so constantly that we can't ignore it any longer is of course, the key to having a brighter future all around.
A strong, happy energy body supports the physical body too, makes it more resilient, gives it the energy it needs to heal faster. This is the reason why study after study confirms that "happier people get out of hospital faster than stressed people."
Then we have the mind calming down when energy body stress recedes; but when we go into the positive side of emotions, our minds start to function better. We understand more, our intelligence wakes up, we make better decisions and life becomes easier.
So here are my final recommendations.
Diagnosis: No Medical Cause – In Summation
If you are suffering from pain and you have the diagnosis, "NO MEDICAL CAUSE," consider the possibility that your problem is not in your mind, not in your body, but comes from your energy body.
Your energy body is not subtle. In the contrary, it lets you know what's going on with it all the time with the physical sensations we call "emotions," and particularly psychosomatic pain is calling as loud as it can for attention.
We do not have to see auras to find where the problem in the energy body is located. It is exactly where the pain is felt. It is an indication of a blockage in the energy flow through the living energy body. Over time, when the energy body triggers the same set of physical receptors over and over again, physical illness must result in that same place where the pain was felt.
I encourage you to seek out a hands on energy healer, preferably a Modern Energy trained energy healer. No nonsense. Where does it hurt? Lay on the healing hands and find out what happens on our 0% to 100% scale, with the proviso that we do not promise miracles, but simply conduct a test.
No matter who you are or what your challenges are, please start taking your own living energy body seriously. Start your own Modern Stress Management program immediately. If you are new to this, we have my free "7 Tips For Happiness" to get you started.
There are three parts in the MIND BODY SPIRIT system. One of these has received no attention whatsoever, and is in dire need of taking better care of.
Particularly right now, where all the world seems dead set on making people ever more terrified, divided and angry than they have been for a long time, it is of the essence to keep our "spirits" strong and powerful, so they can support our minds and our bodies too.
You don't need pills and potions to make that so.
You certainly don't need computer chips implanted into your brain to live a better life.
Look after your energy body, and the rest will be a very different story.
It is not enough to not be constantly in pain, constantly stressed, constantly terrified.
We need to go beyond that and set new goals.
Your happiness matters!
Your Happiness Matters!
Happier people experience less pain than unhappy people. Happier people heal faster. Happier people get out of hospital sooner. Happier people are less likely to have accidents, and happier people have a stronger immune system, and finally …
Older people are up to 35% less likely to die if they reported feeling happy, excited, and content on a typical day.
"We had expected that we might see a link between how happy people felt over the day and their future mortality, but we were struck by how strong the effect was," says Andrew Steptoe, Ph.D., the lead author of the study and a professor of psychology at University College London, in the United Kingdom.
HAPPINESS isn't just a word.
It is a state of being that comes from a well functioning energy body, and happiness changes literally everything.
The entire reason the GoE exists is to share ways and means to make people happier, bring then up on the Modern Energy Chart, so that they can live healthier lives with much, much better quality of life in the process.
In hundreds of scientific studies all around the world, it is proven time and time again that happiness is the X-Factor in healing, and having a healthier, longer life.
Nobody seems to take it further, however.
We are here to answer the question, "If happiness is so important to quality of life, and beyond that, to PHYSICAL HEALTH, then how can we make people happier?
"What can we do to take this knowledge gained from all these many, many research studies, namely that HAPPINESS MATTERS, and now design methods, techniques and systems to make people happier in practice, in real life?"
This is the question we've been asking here in the GoE since 1998, and we have a sound theory and practice of Modern Energy, that is not based on "ancient knowledge" for a change but on simple, straightforward scientific observation.
There is no need to have faith, no need to believe in some sort of nonsense, and instead, we offer simple techniques that have proven their value and worth over more than a quarter of a century by now.
It is high time that we started to be reasonable and rational about the living energy body, which is a structural reality for every living human being.
Especially the cases of people who are in pain and are given the "No Medical Cause" diagnosis, it is of the essence to go to that living energy body and help it heal and evolve.
Modern Energy is not, however, only for energy body healing.
We have to remember this is about HAPPINESS – achieving the state beyond "no pain" and moving into being alive, doing something we love, loving and being loved by others, having Star Experiences – in other words, being happy.
I hope I made some sense to you.
Modern Energy is the "new science of love."
Energy bodies are real, energy is real, love is REAL.
The real problem is that we are not getting enough of the good stuff to keep us strong, happy and powerful.
I invite you to try Modern Energy for yourself and come to your own conclusions.
My conclusion is that without acknowledging the REALITY OF ENERGY we can't go on.
Let's be reasonable. Let's be sensible.
And let's take "Diagnosis: NO MEDICAL CAUSE" for the invitation to find out if there is a real cause, in your real living energy body, and if we can heal THAT.
With all my best wishes,
Silvia Hartmann
Creator, Modern Energy
President, The Guild of Energists
* Get started with Silvia Hartmann's - 7 Tips For Happiness – Free to share.
* Also see "The Third Field" article by Silvia Hartmann.
Added
Jul 1, 2022
| |
1,794 Reads
<![CDATA[SN-INDEX-CLOSE]]>
Do you love ENERGY? Do you love working with energy, playing with energy, talking about energy and discovering more about Modern Energy?
The GoE is the place to be for Modern energists.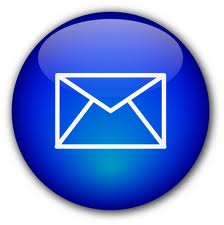 Find out what's on where, who's doing what in energy tapping & Modern Energy. Get special offers & the latest information on special events, workshops and certification courses.