<![CDATA[SN-INDEX-OPEN]]>
Happy 8th Birthday, EMO!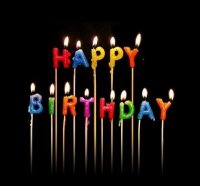 Monday June 28th 2010, is the 8th birthday of EMO!
Read on for three special birthday articles by EMO Creator Silvia Hartmann, EMO Co-Creator Nicola Quinn, and EMO's Master Trainer, Sandra Hillawi.

Added
Jun 28, 2010
| |
14,103 Reads
Silvia Hartmann, Creator of EMO, writes:
A few days ago, I was at my oldest son's wedding at a country manor house in England.

It was a beautiful June morning, the day after the wedding, and Nicola Quinn, Sandra Hillawi and I were having breakfast on the terrace, overlooking a fabulous old English parkscape under a blue sky with little white clouds as one of the gardners approached us quite respectfully.

She thanked me for inventing "Emo" as she called it, because it had enabled her teenage daughter to stop having tantrums and start clearing up her bedroom at last.

One little moment, a small thing really, but in a way, indicative of a revolution that is taking place.

EMO was always designed not for the chosen few but for the many; to be transmitted from one person who had understood how it works to another, without needing a University education first; for people to help each other in a moment of emotional crisis in an easy and natural way.

"Emo" does that, and has been doing this for the past eight years. I sometimes wonder how many tears have not been cried, how many arguments did not escalate, and how many unfortunate thoughts were not had, bad decisions were not made because of EMO.

Then, of course, of course! there is the other side of the coin.

Of being in a beautiful place and to really feel that, to really let those energies come in and empower you, lift you, make you happy.

The ability to be happier, and to feel more joy.

It really does please me immensely that because of EMO, there is a little more joy in the world.

A drop in the ocean, so you might say; and it's true.

We are only at the very beginning of something quite wonderful, and even those of us who have been here since the very beginning, for example myself, Nicola and Sandra who sat on the terrace with our breakfasts that day, enjoying ourselves and letting ourselves being lifted by the unique energies of that beautiful place, don't really know yet the whole breadth and width of what EMO is and does in your life, when all is said and done.

But apart from making gardeners and their daughters feel better, giving lady healers extra delights in every day and allowing tour guides in Egypt helping their users overcome a fear of diving, there is another matter that deserves some attention about EMO.

EMO, as a bye the bye, gives something that we actually didn't have before.

A working definition of what human emotions are.

If we sit back and think about this for a moment, we might wonder how humanity managed to get by without that, so far.

How one might have any form of spirituality, psychology, or any form of science that deals with human endevour or behaviour in the absence of a definition and understanding of what emotions are, where they come from, how they work, and how to change them.

That's pretty extraordinary, if you think about it.

Emotions are movements in the energy body, felt through the physical body.

That's it.

Simple, really ...

But what a difference that makes.

Just to know what emotions are, why you have them, how they work, even without changing them or doing anything that we might call EMO, it makes you feel better.

It resolves so many questions, foremostly the question of, "Am I mad to have all these feelings?"

Just imagine for a moment what it would do across the board if all of humanity stopped asking that question, stopped believing in their own madness, and started to think of themselves in terms of these marvellous beings who can think, feel and experience all these amazing things instead.

It's a pretty darn big thing ...


When we first found EMO and I started to design a way in which to explain it and teach it, we thought of it as a therapy tool.

And EMO is certainly that.

But it is also much, much more than just a therapy tool.

Understanding EMO allows us to have good experiences where and when we want to have them.

That is really the true power of EMO.

Experiencing good emotions is the antidote to so many things - to hopelessness, to desperation, to depression, to anxiety, to feeling as though you don't belong, to loneliness, to sadness.

The experience of joyful, transcendent, glorious emotions of connection with the world around us are in and of themselves the healing, an amazing form of healing that goes way, way beyond just structural repair.

EMO is a wonderful gift, and one that hasn't faded or become ordinary over the years that have passed since first we got very excited about it, but a gift that has grown and is becoming ever more profound and amazing in what it can do for us, and where it takes us.

And that is at the end of day where we always should have been - people functioning according to their own design, alive, in the Oceans of Energy, in that wonderful place that is the World.

So I'd like you all to join me in a toast to EMO, to wish it a very happy eighth birthday, and also to make that wish that more people will find their way to it, with our help, such a simple thing and yet something that does have the power to change lives, change the world.

Blessings to you and all you do, in gold and green, in gold and blue, and radiant red and orange hues, and angel white,

Silvia Hartmann
Creator, EMO
June 24th, 2010
"When the solution is simple, God is answering." Albert Einstein
---
Note: DragonRising Publishing are having an extra special sale in honour of EMO's birthday, so find out what you can a massive 30% discount on, please Click Here
Nicola Quinn, Co-Creator of EMO, writes:
Happy Birthday EMO, Happy Birthday To You!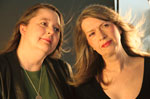 It's hard to believe that it's now 8 years since Silvia first said to me over the phone 'Where do you feel that in your body?'  and thus EMO was born.

I feel so privileged to have co-created such a simple, elegant and natural way to alleviate emotional pain. It's another one of those things that is so obvious - Are you sure no one has thought of it before? (Answer - NO, it's unlike anything anyone has ever created).


The moment I felt that first rush of energy and this intense pain being relieved we knew we had something the world so desperately needed.

Fast forward several years and we now have a growing network of EMO Trainers and Practitioners spread across the world ready to assist those in emotional turmoil and pain.

The beautiful thing about EMO is not just its simplicity, and it is, but the fact that it does not just alleviate emotional pain, it goes way beyond that. Unless you finish your EMO session with a joyous, sparkling feeling, the energised end state, you really have not done EMO at all!

EMO is easy to learn, Silvia has been very strict in keeping the core instructions to a minimum to ensure a very clear crossover into any language.  There are EMO practitioner trainings worldwide and EMO practitioners based in major cities too though as it is effective over the telephone you don't really even need to live particularly close to one to benefit from its extraordinary effects.

You can also learn EMO online as a distance training.*** The EMO Distance Learning Course is written by Silvia Hartmann, the creator and tutored by me, the co-creator 


Happy Birthday EMO!
And may the next 8 years bring forth even more tales, case histories and marvellous stories of people's lives being changed for the better. It's time to end needless emotional suffering. It's not necessary, not any more, not now the world has EMO.
Nicola Quinn
Sandra Hillawi, EMO Master Trainer, writes:
Eight years ago today I went along with my friend Kath Baker to the launch of EMO at the Commonwealth Centre in Kensington, London by Silvia Hartmann. I remember it well.
We were curious. We didn't even know what we'd come to learn about, it was so new. We only knew of the 100s of amazing benefits it promised. Big claims. We were sceptical but we took the plunge.
When people in the room started claiming energy flowing down their arms and their legs and out of their ears during the exercises releasing their emotions, and I couldn't feel a thing, I honestly thought I was in the wrong room with a bunch of new age airy fairy pink and fluffy crystal types. It wasn't for me. I was a scientist, down to earth and practical. I worked in the real world.
As the day went on I started to get anxious. 'What's wrong with me? Why can't I feel anything? Am I different from everyone else? I got upset. Oh… I felt that anxiety in my chest !! Ahhh that's what they are going on about!! At that moment Silvia happened to pass by me and Kath in the hall and joined in helping to soften the energy in my chest. It expanded till almost bursting then popped, something whooshed up out of my head, leaving a shrivelled up little feeling in my chest. We softened this, then another flow, and then…..pure joy. I cried tears of joy. I had never felt the emotion of joy before. Till then it was a word on a Christmas Card. Now it was a real feeling.
So… that was the start of what was to become my own real spiritual growth and transformation, as I begun to apply these principles that emotion is only energy, that we can feel it in the body, that we can use our intention to soften the energy so we can restore our natural flow and healthy emotional state and grow through that process.
I embraced EMO in my personal life and my professional life. It was transformational. In my whole life of learning and personal development, I have changed more rapidly in the last 8 years with EMO than with anything I ever did before and it has brought me more joy than anything else I've ever worked with.
I now run International training courses, local weekly healing workshops, I help clients near and far, over skype with my web camera, I run healing retreats. Through my own research of energy flow principles in relationships I wrote The Love Clinic, my very own exploration and discoveries using EMO now published in 2008. And then developed The Love Clinic Training in the form of the EMO Relationships Consultant Training. And did I mention the honourable moment of being the MC at the 8th Annual EMO Conference in Gatwick? I have learned how to love myself and have great love in my life because of it. Recently I found that my creativity is flowing so well, that I can write truly beautiful songs and poems.
Yet, life still has its challenges. And I have had my fair share of big life events to handle. EMO has enabled me to transform myself through these events into realms of the heart and spirit I never imagined existed and to appreciate life in a way that I feel I am blessed in spite the external events.
So,….Am I pleased I took a risk 8 years ago when I went to Kensington and spent nearly £1000 to do the ET Pactitioner Training and Trainer Training together?
It was the best £1000 I ever spent in my whole life.
Yes, and now I am proud and honoured to be a practitioner and trainer of this beautiful, simple elegant, healing modality and philosophy of life, living and exploring the energy realms, the world of our emotions and the human spirit.
Thank you Silvia and Nicola for being the catalyst and inspiration for my personal transformation, the many blessings I have received since then and for the joy of 1000s of people I have helped along the way with EMO.
Happy Birthday EMO !!!
Sandra Hillawi
International Master EMO Trainer
http://www.sandrahillawi.com/ http://www.healingretreats.net/
http://www.the-love-clinic.com/
Added
Jun 28, 2010
| |
14,103 Reads
<![CDATA[SN-INDEX-CLOSE]]>
Sandra Hillawi
Information about Sandra Hillawi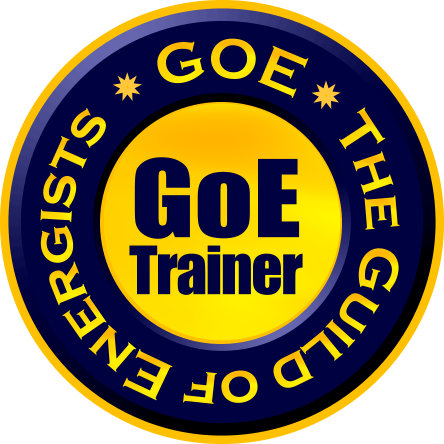 Training courses and events with Sandra Hillawi:
Sandra Hillawi has the following products in the store: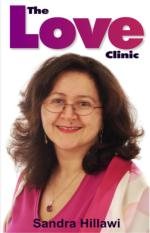 In the "Love Clinic", Energy Expert and international GoE Trainer Sandra Hillawi reveals the real reasons for the problems with love and relationships, and explains in accessible, every day...
---
Sandra Hillawi has kindly contributed the following titles to the 🏫
GoE Library
: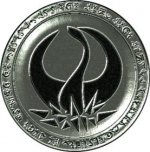 DragonRising is the publishing arm of the Guild of Energists and they've released some of the most outstanding and innovative audio products available, including: HypnoSolutions, HypnoDreams,...
---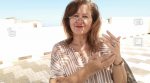 Art is important for our soul. It's our soul and energy expressing itself in the real world. Being in an energy flow state, and writing from that flow state is much easier than we think, and...
---
Nobody knows us better than our own dear Energy Mind! Discover the wonderful effects of SuperMind healing and find your perfect Healing Habitat in time and space.
---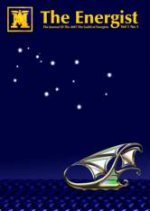 Summer 2014 edition of The Energist magazine.
---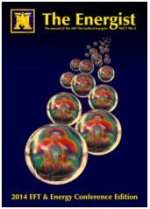 Autumn 2014 edition of The Energist magazine.
---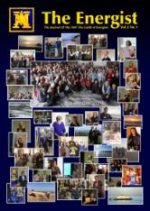 Winter 2015 edition of The Energist magazine.
---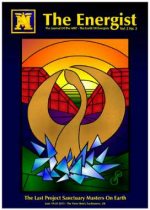 Spring 2015 edition of The Energist magazine.
---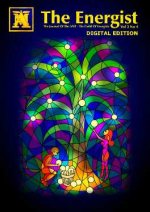 Autumn 2015 edition of The Energist magazine.
---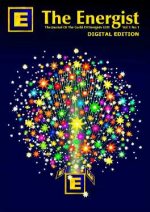 Spring 2016 edition of The Energist magazine.
---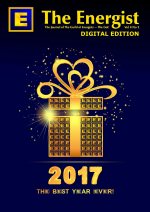 Spring 2017 edition of The Energist magazine.
---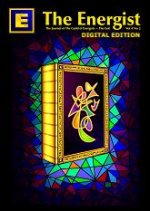 Summer 2017 edition of The Energist magazine.
---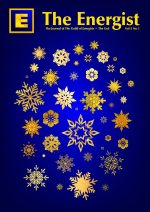 Winter 2018 edition of The Energist magazine. Available to read online on smart phones, tablets and in browsers, plus also the option to download as an Adobe PDF file for printing out at home or...
---
Contact details and membership information for Sandra Hillawi:
Do you love ENERGY? Do you love working with energy, playing with energy, talking about energy and discovering more about Modern Energy?
The GoE is the place to be for Modern energists.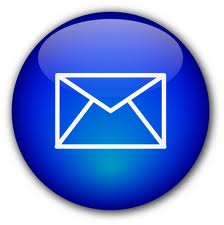 Find out what's on where, who's doing what in energy tapping & Modern Energy. Get special offers & the latest information on special events, workshops and certification courses.