<![CDATA[SN-INDEX-OPEN]]>
"I Am Invisible" - How The Energy Of Attraction can help!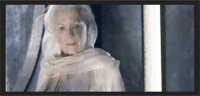 Silvia Hartmann reflects how keeping your first circuitry active in later years is essential for a healthy energy body and to avoid this all too common feeling of "being invisible".
Silvia writes:
I was speaking to this older lady and she remarked sadly that the worst thing about getting old was that she was becoming invisible.
"People take no notice. I'm just another old lady, they don't even see me anymore," she sighed.
Added
Nov 23, 2000
| |
3,610 Reads
Now, I'm getting on in life myself but I don't find this happening at all. I cheerfully flirt with anyone who comes my way, spread a little happiness and a giggle or a chuckle as I walk by, because it's only energy, right?
The fact is that an attractive energy body never gets old.
In fact, an attractive energy body tends to get ever more attractive, the older you get - or so goes the theory.
Sadly, most people don't even know they have an energy body. They take care of their teeth but they don't take care of what is actually the most important part of their totality.
The energy body can easily outshine the physical appearance and attract attention, love and so much more besides!
Re-energize your energy body, start to shine and you will never be invisible again, unless you want to be!
Age is no barrier to being attractive, to being fun to be with, exciting to talk to, electric to be touched by!
This is something you really need to experience and understand from the inside out.
It is of paramount importance if you want to have plenty of fun in your dotage, and into old age beyond.
"The Energy Of Attraction" never gets old. Once we get out of the old mindsets, that were simply based on physical attraction and missed the truth of human relationships by a major mile (or a lightyear or two!), and we start to play with The Energy of Attraction, the world is your oyster once more.
You can choose to flirt, have fun, enjoy playful interactions on every level - and you never, ever need to feel old, unwanted or invisible again.
Get The Energy of Attraction by Alex Kent here and open the portals through which new and awesome energy can flood into YOUR life!
More Information
Added
Nov 23, 2000
| |
3,610 Reads
<![CDATA[SN-INDEX-CLOSE]]>
Do you love ENERGY? Do you love working with energy, playing with energy, talking about energy and discovering more about Modern Energy?
The GoE is the place to be for Modern energists.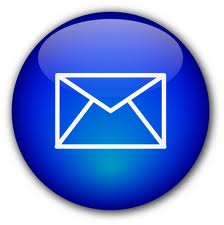 Find out what's on where, who's doing what in energy tapping & Modern Energy. Get special offers & the latest information on special events, workshops and certification courses.