<![CDATA[SN-INDEX-OPEN]]>
PTSD Free Campaign Launched: Can You Spare £10.00 To Help People with PTSD?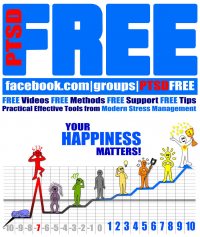 The Guild of Energists needs your help!
As part of the PTSD Free Project, we would like to offer sufferers a 100% free copy of Silvia Hartmann's Trillion Dollar Stress Solution book.
Everyone who donates just £10 GBP will get a free copy of the book for themselves plus will also fund a PTSD sufferer getting theirs for free
Added
Oct 4, 2019
| |
4,936 Reads
Thanks to everyone who has already donated:
🎉 £550.00 🎉
To Donate £10.00 GBP Click
(£10.00 GBP is only approximately €11.50 EUR or $12.50 USD)
If you want to make a bigger donation, want to nominate your free copy to someone else or don't want to use PayPal then please contact The GoE:
Where Will My Donation Go?
DragonRising Publishing is printing the books free-of-charge for this project.
Your £10.00 GBP will fund the world-wide postage of each book to yourself and another one to a PTSD sufferer. Any surplus will be invested in funding the promotion to PTSD sufferers.
The Guild of Energists is donating the first £200.00 GBP so we can start sending out free books straight away.
Other Ways You Can Help
We really need your help spreading the word to PTSD sufferers, so please help share information about this project anyway you can.
How To Get A Free Copy For PTSD Sufferers
The Trillion Dollar Stress Solution contains important information for PTSD sufferers and we don't want your financial situation to stop you from reading it!
If you can't afford the £10 donation then please do contact the GoE with your name and address and we'll get a copy to you as soon as possible:
About The PTSD Free Project
Silvia Hartmann started the PTSD Free project in June 2019. Here is an extract from the mission statement:
I have long wanted to do something for people who are suffering with emotional problems and who are finding no relevant help at all in mainstream psychology and counselling, which simply doesn't understand emotions or how to deal with them.
This is what Modern Energy is all about, what it is for, why I've spent a lifetime searching for methods to deal with emotional instability, and, when failing to find them, had to create them from the ground up.
I am not promising you any kind of instant miracle healing from all your problems.
But I am showing you a new goal.
And that's not "to be the person I was before that happened to me."
It's a future you, a new you, that is wiser, stronger, and lives life in a manner that holds exciting star moments of wonderful experiences.
You put enough of those on a pile, and your life will change for the better.
This I can and do promise.
Most importantly, I can tell you that there is hope.
There is a future, and when we begin to understand that differently, we can find moments of joy and wonderment that will heal us, and more than that, will raise us and make us better people, more often, and more reliably.
Silvia Hartmann
June 2019
Who Are The Guild of Energists
The Guild of Energists are a not-for-profit company based in the UK and were established in 1998. Our purpose is to be a Learned Society for the emergent field of Modern Energy ideas & techniques for improving emotional health.
Added
Oct 4, 2019
| |
4,936 Reads
<![CDATA[SN-INDEX-CLOSE]]>
Alex Kent
Information about Alex Kent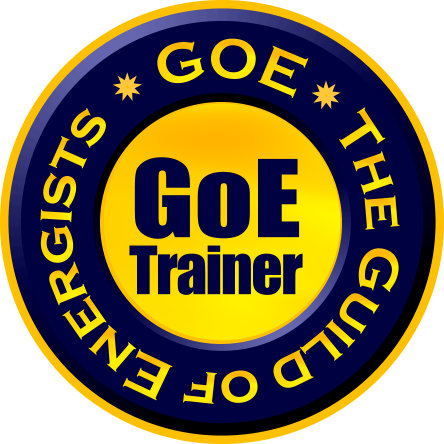 Training courses and events with Alex Kent:
with
Silvia Hartmann, Zoe Hobden & Alex Kent
5 Jan 2024 - Online
---
Alex Kent has the following products in the store: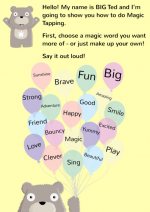 If you love BIG Ted's Guide to Tapping , you'll love our new A4 Big Ted 'Magic Tapping' sheets.  These high quality, double-sided, laminated, GoE Magic Tapping  Sheets,  make for a perfect...
---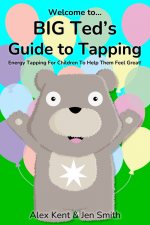 Turn negative emotions into positive ones with BIG Ted's Guide to Tapping. Join the loveable BIG Ted as he guides you and your child through the near miraculous energy tapping. ~ New for 2023!...
---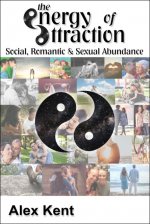 The Energy of Attraction  is the complete guide for men and women seeking social, romantic and sexual abundance through the practise of Modern Energy based techniques. Meeting, dating and...
---
Alex Kent has kindly contributed the following titles to the 🏫
GoE Library
: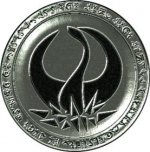 DragonRising is the publishing arm of the Guild of Energists and they've released some of the most outstanding and innovative audio products available, including: HypnoSolutions, HypnoDreams,...
---
This workshop is about top tips for energists who want to harness the power of the internet for self-promotion, productivity and creativity. As well as offering a forum to talk about what has...
---
This is a talk on the energy interplay between couples in this most primal and intimate of dances. Attraction is a game for two, yet the journey between first contact and sex is often not the...
---
Modern Energy is not isolated to therapy or self help, it's energy for life and all the family. Discover delightful stories and examples when the youngest energists start to play in the...
---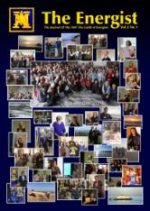 Winter 2015 edition of The Energist magazine.
---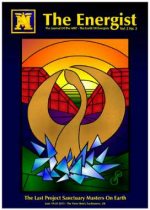 Spring 2015 edition of The Energist magazine.
---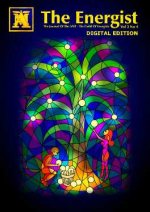 Autumn 2015 edition of The Energist magazine.
---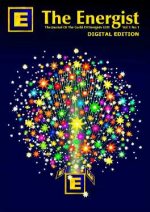 Spring 2016 edition of The Energist magazine.
---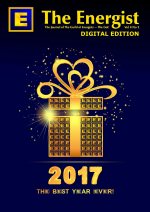 Spring 2017 edition of The Energist magazine.
---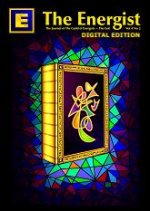 Summer 2017 edition of The Energist magazine.
---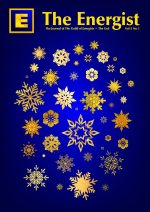 Winter 2018 edition of The Energist magazine. Available to read online on smart phones, tablets and in browsers, plus also the option to download as an Adobe PDF file for printing out at home or...
---
Contact details and membership information for Alex Kent:
Do you love ENERGY? Do you love working with energy, playing with energy, talking about energy and discovering more about Modern Energy?
The GoE is the place to be for Modern energists.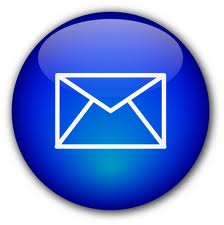 Find out what's on where, who's doing what in energy tapping & Modern Energy. Get special offers & the latest information on special events, workshops and certification courses.