<![CDATA[SN-INDEX-OPEN]]>
The Last Project Sanctuary Masters On Earth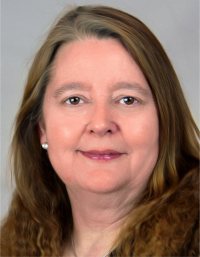 On June 19-21 2015 during the summer solstice, Silvia Hartmann will be presenting the last ever live Project Sanctuary Masters training at The View Hotel, Eastbourne. Here are Silvia's thoughts about this momentous training and how Project Sanctuary came to be. This article was first featured in the Spring 2015 (Vol.2 No.2) edition of The Energist magazine.
Read on for the full article...
Added
Apr 20, 2015
| |
5,536 Reads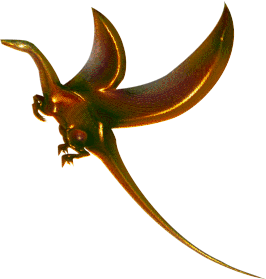 I am often asked how it is that I can do the things that I can do. And my answer is always the same, "It's Project Sanctuary, of course!"
What we now call Project Sanctuary (PS) is what might be termed a mind game a young aspect first started to play in 1962. Young Silvia kept it quiet until 1984, when she shared it with another person for the first time. This person was a young lady who had had a bad dream and needed some help to evolve this. This was in the days before EFT, if you can remember that far back, not as easy as to say "Just tap on it!"
The 1984 Silvia aspect took a deep breath, and shared something from her experience that helped the young lady. I now think of that moment as the official beginning of Project Sanctuary.
In 1993, someone suggested to write a book about the fascinating processes of having lucid dreams whilst awake, and that was where Project Sanctuary got its name. Publishers were sought and never found. In 1996, Project Sanctuary became one of the first ebooks ever sold in the history of ebooks, as a specialist publication for hypnotherapists, who loved it and are presumably still using it, some two decades later.
Throughout the 30 years I have been dealing with Project Sanctuary, the benefits and the problems were always the same.
The benefits were the unconditional delight at what you can do with PS; the problems were how to explain that to people. Simply put, it was very hard if not entirely impossible to "sell" Project Sanctuary to anyone apart from a very few people who "got it" in a flash.
This is still the case today. The vast majority of people, even in high end personal development, simply don't get it why one should be "playing the game in space and time" - and now I know exactly why that was.
Project Sanctuary is and was exactly that - A PROJECT. Actually, a research project.
My research project.
I wanted to know what would happen if people started to play with their minds like I always did.
I was unsure - I didn't know. I had an idea that it might be beneficial, based on the fact that in spite of my own rather strange life experiences, I never did go insane and instead, produced some excellent work of high-end, organic logic that has helped innumerable people by now.
I wanted to be sure what the long term effects of Project Sanctuary would be, so I ran a 30 year research project on it.
This is now coming to an end.
Over the course of this year, I am going to develop a brand new signature program that is going to be results orientated - for now, from here, and after three decades of research, I can say congruently that using the methods developed in Project Sanctuary will not only make you smarter, far more intelligent both in the application of crystal clear logic as well as in the application of organic intelligence; that it will make you wiser, because you have learned through your own personal experience; that it will make you happier, because it is giving you access to resources you had all along but never quite knew how to activate; and that it will give you the master key to understanding whatever you want or need to understand in this incarnation.
This we have learned and tested to exhaustion, and then beyond.
I can further say that what we're doing is safe. Not just safe, but healing, and evolutionary beyond that.
And the final piece is that the new program will be not research orientated, but results orientated.
What do you need to get done before you shuffle off this mortal coil?
Let's go and do it... and here is how.
That is going to be the new program, the result of the research method that is Project Sanctuary.
To move beyond Project Sanctuary, which I have loved for 53 years and into the new phase of practical application is a huge deal for me personally, as you probably might not be able to imagine. It is a huge threshold shift.
So, and for the last time ever, I am going to invite the existing Project Sanctuary Masters to come and join me for not a training, but a three day celebration of all things Sanctuary. As it so happens, there is a weekend that ends on the Sunday with the Summer Solstice, a high ceremonial co-incidence that will mark the last time I am going to certify new Project Sanctuary Masters.
I am not even going to try to write a sales page to explain all the benefits being there will bring to a person, or why they should attend, or who should attend.
For me, and at the end of the day, Project Sanctuary was never about getting rich quick, losing weight, finding more sex partners or any of those things that are promised in personal development and brings people flocking.
Project Sanctuary is a soul thing.
It exists as an exploration in its own right; it is a pathless land; it is inexplicable in its richness, beauty, and truly infinite potential.
It is there for everyone, not just the chosen few; but it's only ever the chosen few, it seems, who "get it" and go for it.
Both a final farewell and a turning to the future, this three day celebration of all things Sanctuary is a space time event, and those who will be there, will be there.
I'll be there.
With the last Project Sanctuary Masters on Earth.
Silvia
Silvia Hartmann - Creator of Project Sanctuary
Silvia Hartmann will be teaching the final Project Sanctuary Masters on June 19-21 2015 at The View Hotel, Eastbourne, UK. For more information and how to book your place, click here.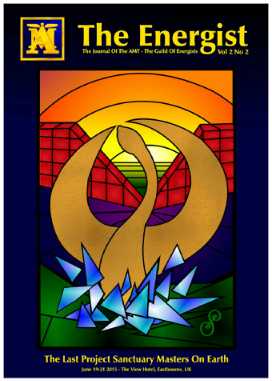 ---
This article was first featured in the Spring 2015 Vol.2 No.2 "Creativity & Colour" edition of The Energist magazine, the GOE's full-colour quarterly print magazine which is shipped worldwide to our 1000+ members every three months. Click here to join The GoE, with membership starting at just £30/per year.
For more information about The Energist and to read the digital version online for free, click here.
Further Information
Added
Apr 20, 2015
| |
5,536 Reads
<![CDATA[SN-INDEX-CLOSE]]>
Do you love ENERGY? Do you love working with energy, playing with energy, talking about energy and discovering more about Modern Energy?
The GoE is the place to be for Modern energists.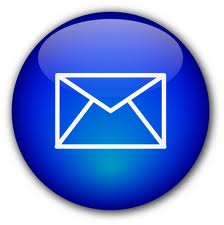 Find out what's on where, who's doing what in energy tapping & Modern Energy. Get special offers & the latest information on special events, workshops and certification courses.